printer friendly version
Private security industry training in South Africa
Residential Estate Security Handbook 2016 - Vol 2 Editor's Choice, Residential Estate (Industry), Conferences & Events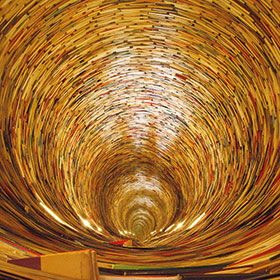 All aspects of the private security industry worldwide are heavily reliant upon the competence of their staff, whether they be guards, response officers, designers, installers, investigators, consultants or managers.
Dave Dodge
In each case, the people responsible for performing tasks must be competent to do so – competent in terms of their ability to do the job properly, which is often described in terms of knowledge, skills and behaviour. This is often considered most important when their role is the safety and security of family members in their own home.
In order to achieve competence, all people providing security services in South Africa are required to be registered with, and undergo training relevant to their role prescribed by the Private Security Industry Regulatory Authority, better known as PSIRA.
For many years, the training requirements were limited to guarding and investigations, with five levels of training in respect of their main functions. Much of this training was knowledge-based and so often did not ensure that the staff were fully competent to actually perform their roles. These levels of training are referred to as Grades, whose functions are essentially as in the table:
There are additional training requirements for specific roles such as for those carrying firearms and working at National Key Points.
However, in recent years, there have been substantial changes within education and training which has seen the development of formal qualifications and unit standards covering a much broader scope of security activities. These unit standards were developed to improve the level of competence within the security industry and are generally at a higher level than the existing 'grade' training and include practical assessments to ensure competence.
These qualifications and unit standards are quality assured by the Safety and Security Sector Education and Training Authority (SASSETA) who have also worked closely with PSIRA to group relevant unit standards into Skills Programmes.
There are over 50 Skills Programmes currently available within the security sector, covering specific disciplines of:
• Guarding security officers.
• Specialist security services.
• Armed security officers.
• Close protection officers.
• CCTV installations.
• Access control systems.
• Alarm systems.
• Fire detection.
• Specialist detection systems.
• Tracking systems.
• Control room operations.
• Locksmiths.
• Safe technicians.
• Private investigators.
• Dog handlers.
• Advisors and consultants.
• Managers.
• Trainers.
Some security companies, particularly those in the guarding and electronic security sectors have developed additional training programmes to meet their internal needs, or those of individual clients. Furthermore, some of the more established security providers have extensive education and training departments at locations across the country, including some who are in the process of registering as further education and training colleges to cater for the higher levels of professional development for their staff.
Other forms of training available to security professionals, which are recognised by the South African Institute of Security for membership purposes, include Diplomas, Bachelor's Degrees, Master's Degrees and Doctorates in fields such as Criminology and Security Risk Management. There are also a variety of accreditations and board certifications from international professional security organisations such as the International Security Management Institute's Certified Security Management Professional (CSMP) and ASIS International's Certified Protection Professional (CPP), Professional Certified Investigator (PCI) and Physical Security Professional (PSP).
Currently, security staff are able to register with PSIRA based up either the Grade training or the Skills Programme training. However, draft regulations have recently been circulated for public comment which propose that the process should be rationalised so that in future only the Skills Programme based training will be available to newcomers to the industry and a requirement for all existing staff to complete them within an agreed timescale.
The importance of security training to residential estates cannot be underestimated to ensure the safety and security of everyone living there. In order to achieve this, there are three crucial steps that can be taken for any scale of operation, which are:
• Firstly, when considering the security requirements, both in terms of technology and people, there needs to be a good understanding of what their respective roles are and what performance is expected of them – the user requirements.
• Secondly, these requirements need to be specified during the procurement process to ensure that service providers are fully aware of the performance and competency requirements of the service they are seeking to provide.
• Thirdly, prior to the selection of a service provider, it is essential that the service provider demonstrates that everything and everyone involved in the security design, their installation and operations can be shown to be competent, in terms of their ability to do the job.
By following these three simple steps, you can be confident that those responsible for protecting your most valuable assets have undergone the necessary training and so have demonstrated that they have the knowledge, skills and behaviours to do so.
For more information, contact Dave Dodge, +27 (0)11 455 3157.
Further reading:
Axis gives a brighter future to children
Issue 1 2020, Axis Communications SA , Editor's Choice
Fully networked camera solution provides visibility and accountability, letting orphanage focus on what's important – its children.
Read more...
---
SFP Security & Fire becomes ISF SFP
Issue 1 2020, ISF SFP , Editor's Choice
SFP Security & Fire was sold to ISF in 2019, becoming ISF SFP and attaining Level-1 BEE status.
Read more...
---
Janu-worry or Twenty-Plenty?
Issue 1 2020 , Editor's Choice
If the available security spend right now is somewhere between limited and non-existent, here are just a few suggestions.
Read more...
---
CCTV surveillance needs are critical in defining types of camera deployment
Issue 1 2020, Leaderware , Editor's Choice
Cameras by themselves do not reduce crime; they need to be implemented as part of a considered strategy of crime prevention and detection.
Read more...
---
Trends 2020
Issue 1 2020, Technews Publishing , Editor's Choice
Hi-Tech Security Solutions asked a few people from diverse companies to join us in a round-table discussion about what they expect to see happening in their environments in the coming year.
Read more...
---
Seven key trends for 2020
Issue 1 2020, Hikvision South Africa , Editor's Choice
Hikvision looks at a few trends that will affect the security industry in 2020 and beyond.
Read more...
---
Hundreds of millions to reskill
Issue 1 2020 , Editor's Choice
By 2022 alone, 75 million jobs will probably be displaced across 20 major economies, while 133 million new ones will spring up in industries that are only just gaining traction.
Read more...
---
Slow and steady wins the access race
Issue 1 2020, ZKTeco, Technews Publishing , Editor's Choice, Commercial (Industry)
The commercial sector is slow in migrating to new access control technologies, with the majority of companies remaining with card and fingerprint solutions.
Read more...
---
Client property access integrity
Issue 1 2020 , Editor's Choice
Blind or unquestioned trust is something that we all seem to willingly and unconditionally give our security service providers and their reaction officers.
Read more...
---
2020 Residential Estate Security Conference in KZN
November 2019, Technews Publishing , Editor's Choice
Meeting the residential security challenges in 2020 and beyond: Hi-Tech Security Solutions will host the Residential Estate Security Conference 2020 in Durban on 12 March 2020.
Read more...
---