printer friendly version
Private security industry training in South Africa
October 2016 Editor's Choice, Residential Estate (Industry), Conferences & Events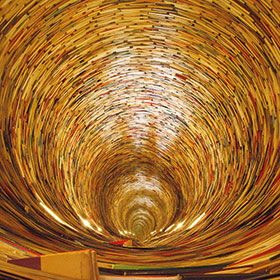 All aspects of the private security industry worldwide are heavily reliant upon the competence of their staff, whether they be guards, response officers, designers, installers, investigators, consultants or managers.
Dave Dodge
In each case, the people responsible for performing tasks must be competent to do so – competent in terms of their ability to do the job properly, which is often described in terms of knowledge, skills and behaviour. This is often considered most important when their role is the safety and security of family members in their own home.
In order to achieve competence, all people providing security services in South Africa are required to be registered with, and undergo training relevant to their role prescribed by the Private Security Industry Regulatory Authority, better known as PSIRA.
For many years, the training requirements were limited to guarding and investigations, with five levels of training in respect of their main functions. Much of this training was knowledge-based and so often did not ensure that the staff were fully competent to actually perform their roles. These levels of training are referred to as Grades, whose functions are essentially as in the table:
There are additional training requirements for specific roles such as for those carrying firearms and working at National Key Points.
However, in recent years, there have been substantial changes within education and training which has seen the development of formal qualifications and unit standards covering a much broader scope of security activities. These unit standards were developed to improve the level of competence within the security industry and are generally at a higher level than the existing 'grade' training and include practical assessments to ensure competence.
These qualifications and unit standards are quality assured by the Safety and Security Sector Education and Training Authority (SASSETA) who have also worked closely with PSIRA to group relevant unit standards into Skills Programmes.
There are over 50 Skills Programmes currently available within the security sector, covering specific disciplines of:
• Guarding security officers.
• Specialist security services.
• Armed security officers.
• Close protection officers.
• CCTV installations.
• Access control systems.
• Alarm systems.
• Fire detection.
• Specialist detection systems.
• Tracking systems.
• Control room operations.
• Locksmiths.
• Safe technicians.
• Private investigators.
• Dog handlers.
• Advisors and consultants.
• Managers.
• Trainers.
Some security companies, particularly those in the guarding and electronic security sectors have developed additional training programmes to meet their internal needs, or those of individual clients. Furthermore, some of the more established security providers have extensive education and training departments at locations across the country, including some who are in the process of registering as further education and training colleges to cater for the higher levels of professional development for their staff.
Other forms of training available to security professionals, which are recognised by the South African Institute of Security for membership purposes, include Diplomas, Bachelor's Degrees, Master's Degrees and Doctorates in fields such as Criminology and Security Risk Management. There are also a variety of accreditations and board certifications from international professional security organisations such as the International Security Management Institute's Certified Security Management Professional (CSMP) and ASIS International's Certified Protection Professional (CPP), Professional Certified Investigator (PCI) and Physical Security Professional (PSP).
Currently, security staff are able to register with PSIRA based up either the Grade training or the Skills Programme training. However, draft regulations have recently been circulated for public comment which propose that the process should be rationalised so that in future only the Skills Programme based training will be available to newcomers to the industry and a requirement for all existing staff to complete them within an agreed timescale.
The importance of security training to residential estates cannot be underestimated to ensure the safety and security of everyone living there. In order to achieve this, there are three crucial steps that can be taken for any scale of operation, which are:
• Firstly, when considering the security requirements, both in terms of technology and people, there needs to be a good understanding of what their respective roles are and what performance is expected of them – the user requirements.
• Secondly, these requirements need to be specified during the procurement process to ensure that service providers are fully aware of the performance and competency requirements of the service they are seeking to provide.
• Thirdly, prior to the selection of a service provider, it is essential that the service provider demonstrates that everything and everyone involved in the security design, their installation and operations can be shown to be competent, in terms of their ability to do the job.
By following these three simple steps, you can be confident that those responsible for protecting your most valuable assets have undergone the necessary training and so have demonstrated that they have the knowledge, skills and behaviours to do so.
For more information, contact Dave Dodge, +27 (0)11 455 3157.
Further reading:
Constructive CCTV contributions to research
September 2019, Leaderware , Editor's Choice, CCTV, Surveillance & Remote Monitoring
Study leads to understanding that we need more recognition and reward for constructive participation in society.
Read more...
---
Ensuring a seamless ultra-wideband ecosystem
September 2019 , Editor's Choice, IT infrastructure
FiRa consortium ensures an interoperable ultra-wideband technology ecosystem across chipset, device and service infrastructure through standards and certifications.
Read more...
---
The hunt for the Carbanak group
September 2019 , Editor's Choice, Cyber Security, News
Tomorrow Unlocked has released a free four-part documentary that tells the story of the notorious Carbanak APT group and its $1 billion bank heist.
Read more...
---
Genetec to integrate CylancePROTECT
September 2019, Genetec , Editor's Choice, CCTV, Surveillance & Remote Monitoring, News
Genetec has announced it is partnering with Cylance, a business unit of Blackberry, to bring AI-based antivirus protection to its appliance customers.
Read more...
---
X-rays in 3D
September 2019, XPro Security Solutions , Editor's Choice, Security Services & Risk Management
Hi-Tech Security Solutions asked Greg Dixon, director of XPro, for some insights into X-ray scanning and its pros and cons in today?s volatile world.
Read more...
---
Smart Inspection Unit developed by Roteck
September 2019 , Editor's Choice, Security Services & Risk Management
Roteck has announced a portable personnel and bag scanning unit that can easily be transported, set up and used in almost any location.
Read more...
---
Threats spread to IM, collaboration tools
September 2019 , Cyber Security, Residential Estate (Industry)
The average office worker now spends up to 80% of their time using collaboration tools, but many lack adequate security.
Read more...
---
Highly adaptable wireless mesh network solution
September 2019, Duxbury Networking , Products, IT infrastructure, Residential Estate (Industry)
Rajant's Living Network infrastructure evolves and adapts to your growing and changing connectivity requirements.
Read more...
---
Estate-focused visitor management solution
September 2019, Vox Telecom , Access Control & Identity Management, Residential Estate (Industry)
Vox has expanded its cloud-based visitor management solution to cater specifically for the needs of small multi-dwelling unit estates and large residential estates.
Read more...
---
iLegal 2019: Enhancing and empowering your control rooms
July 2019, Technews Publishing , News, Conferences & Events
iLegal 2019 will be held on 12 September 2019 at The Rosebank Crowne Plaza in Johannesburg. iLegal is the surveillance industry's premier one-day conference hosted jointly by Hi-Tech Security Solutions and Dr Craig Donald.
Read more...
---