printer friendly version
Better decisions through training
Residential Estate Security Handbook 2016 - Vol 2 Editor's Choice, CCTV, Surveillance & Remote Monitoring, Access Control & Identity Management, Residential Estate (Industry), Conferences & Events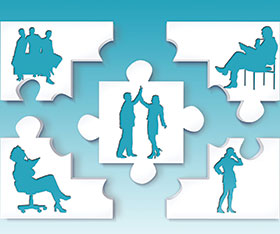 It's very easy to understand the benefits technology could deliver to an estate's security operation, but how does the estate know that the solutions they are being sold will deliver what they require. Most estates would take the advice of a consultant or an integrator/installer, often inadvertently opting for a solution that doesn't deliver what they want.
Effective training, not in terms of products, but knowing what is available and what would work for your environment is critical for estate management if they are to make the right choices. There are many training courses available, mostly from the vendors of products, but these focus on the products themselves and generally do not offer a broad overview of technology, be it CCTV, alarms or access control.
One of the global leaders when it comes to training in security is Tavcom. Based in the UK, the company offers online and classroom training courses covering topics such as CCTV installation, design and maintenance, intruder alarm installation, access control, fire alarms and more. It also offers courses dealing with security management, control room operations, system planning and project management, and others.
Elvey Security Technologies is the agent for Tavcom in sub-Saharan Africa. Dave Waywell, a director at Elvey, explains that while anyone can sign up for a course via Tavcom's website, they will have to pay in British Pounds and, unless they travel to the UK, will have to do the course online. In addition, legislation and standards in the UK and South Africa differ, which adds an unnecessary component to the UK-based courses.
Elvey, on the other hand, has training facilities in South Africa where it offers practical training from Tavcom. People who attend the training and pass are accredited by Tavcom, as all courses are moderated by Tavcom's UK office. The classroom modules Elvey offers are therefore the same quality as the UK courses, except they are held locally with trained instructors on hand to assist students. Additionally, the modules offered are linked to a BTech certified diploma for those who want a more formal qualification.
Relevant to estates
As noted above, there are a host of Tavcom courses Elvey offers, but Waywell highlights the following as especially pertinent to residential estate decision makers.
Foundation CCTV: This is a 3-day course that teaches the fundamentals of CCTV for those new to the industry. It covers IP and analogue systems, explains the different technologies involved in a surveillance installation and so on. Waywell says it is a great non-technical course for security and estate managers, for example, who need to make the right decisions when it comes to selecting the right surveillance system.
CCTV System Planning: Another 3-day course, System Planning is a balance of theory and practical experience that will allow attendees to plan, design and present solutions that will work as required. Some of the topics covered include site surveys, costing and determining the best camera and lens option for your requirements.
Elvey also offers a course that will assist students in understanding the difference between analogue and IP systems, helping them to get to grips with the world of convergence.
CCTV Install, Repair and Maintenance: This course is for the more technically inclined and will teach students how to install and maintain their (or their clients') CCTV systems effectively and efficiently. It includes topics such as Essential Installation Skills, Diagnosing and Rectifying Common Faults and more.
Intruder alarms: There are also courses on intrusion and alarm technologies, although these would probably be more suited to homeowners and their service providers.
Foundation Access Control: There are also a number of access control courses. The foundation course offers theory and practical experience in understanding the elements of access control as well as the different devices one comes across in the market. Knowing the terminology and what your service providers are talking about makes for better decision making.
Training locations
Elvey has a dedicated training centre at its head office in Johannesburg, where it schedules courses throughout the year. Waywell says the classroom leads into a practical area where there are workstations with all the required equipment students will need to hone their skills and complete the course.
Because the courses have a practical component to them, the Johannesburg head office is Elvey's primary training base. Waywell adds that the company takes its training on the road twice a year to serve customers in Cape Town and Durban. However, due to the equipment that needs to be carried around, these are the only two other locations in which Tavcom training is offered.
More information on Tavcom training available can be found at: www.elvey.co.za/training-tavcon-training, and www.tavcom.com
Credit(s)
Further reading:
Axis gives a brighter future for children
Issue 1 2020, Axis Communications SA , Editor's Choice
Fully networked camera solution provides visibility and accountability, letting orphanage focus on what's important – its children.
Read more...
---
SFP Security & Fire becomes ISF SFP
Issue 1 2020, ISF SFP , Editor's Choice
SFP Security & Fire was sold to ISF in 2019, becoming ISF SFP and attaining Level-1 BEE status.
Read more...
---
Janu-worry or Twenty-Plenty?
Issue 1 2020 , Editor's Choice
If the available security spend right now is somewhere between limited and non-existent, here are just a few suggestions.
Read more...
---
CCTV surveillance needs are critical in defining types of camera deployment
Issue 1 2020, Leaderware , Editor's Choice
Cameras by themselves do not reduce crime; they need to be implemented as part of a considered strategy of crime prevention and detection.
Read more...
---
Trends 2020
Issue 1 2020, Technews Publishing , Editor's Choice
Hi-Tech Security Solutions asked a few people from diverse companies to join us in a round-table discussion about what they expect to see happening in their environments in the coming year.
Read more...
---
Seven key trends for 2020
Issue 1 2020, Hikvision South Africa , Editor's Choice
Hikvision looks at a few trends that will affect the security industry in 2020 and beyond.
Read more...
---
Hundreds of millions to reskill
Issue 1 2020 , Editor's Choice
By 2022 alone, 75 million jobs will probably be displaced across 20 major economies, while 133 million new ones will spring up in industries that are only just gaining traction.
Read more...
---
Slow and steady wins the access race
Issue 1 2020, ZKTeco, Technews Publishing , Editor's Choice, Commercial (Industry)
The commercial sector is slow in migrating to new access control technologies, with the majority of companies remaining with card and fingerprint solutions.
Read more...
---
Client property access integrity
Issue 1 2020 , Editor's Choice
Blind or unquestioned trust is something that we all seem to willingly and unconditionally give our security service providers and their reaction officers.
Read more...
---
Integrated security solution
Access & Identity Management Handbook 2020, Elvey Security Technologies , Access Control & Identity Management
The ability of access control solutions to seamlessly work with surveillance and building management systems is so important it cannot be overemphasised.
Read more...
---