printer friendly version
The Community Association Institute of South Africa (CAISA)
Residential Estate Security Handbook 2016 - Vol 2 Residential Estate (Industry), Conferences & Events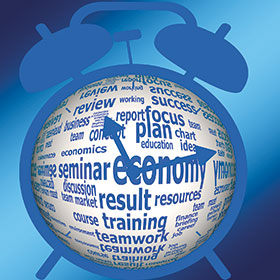 In 2010, a group of estate managers from South Africa attended the Community Association Institute's (CAI) Annual Conference in Las Vegas, Nevada. The visit was made possible by ARC and funding from the Services SETA. CAI is an international membership organisation dedicated to building better communities.
CAI provides information, education and resources to the homeowner volunteers and the professionals who support them. Its 34 0000 members include board members, other homeowner leaders, community managers, management companies and other professionals who provide services and products to the association.
Blown away by the structures and the assistances of CAI to its members, a South African chapter was in the making. In 2013 the Community Association Institute of South Africa NPC (CAISA) was born. Today CAISA is the only international chapter of CAI.
CAISA is governed by a board of directors and their focus is the Professional Management Development Programme (PMDP). The aim is to provide professional accreditation to the members within the industry, equipping the individual to reach the highest level of expertise and qualification.
The various PMDP courses are presented to CAI members, classroom style, in various parts of South Africa by faculty members. Participants have the opportunity to learn from their peers, the faculty members and study the participant's guide. An online exam is taken at the end of each course to better the participant's qualifications.
Members have access to information in this rapidly changing industry with practical knowledge and insights from leaders in the field, best practices, legal, research and tools you can use every day. CAISA believes that homeowners and community associations should strive to exceed the expectations of their residents.
Professional Management Development Programme
The PMDP provides the most comprehensive, expert education courses for community association managers seeking to increase their skills, knowledge and job opportunities. The programmes were developed by member experts and are updated and improved on a continual basis.
The programme consists of the following courses:
The M100 course on the Essentials of Community Association Management
This comprehensive community association course provides a practical overview for new managers and essential review for the veterans. Topics covered include Legal Basis for Community Associations, Rule Development & Enforcement, Budgets and Replacement Reserves, Collecting Assessments, Financial Statements, Audits, Income Taxes & Investments, Maintenance, Contracting, Risk Management & Insurance, Community Management, Board Meetings & Decision Making, and Ethics. Courses are covered over a three-day period. The unique classroom style of presentation provides ample opportunity for participants to learn international best practices, terminology and find local solutions from their peers.
The M200 courses
A more in-depth look at the information provided in the M100 Course. Completion of the M200 courses will put members on track for an Association Management Specialist (AMS) Professional Community Association Manager (PCAM) designations.
The M200 course consists of:
• M201 – Facilities Management.
• M202 – Association Communications.
• M203 – Community Leadership.
• M204 – Community Governance.
• M205 – Risk Management.
• M206 – Financial Management.
The Professional Community Association Manager (PCAM)
This is the pinnacle of community association management. The PCAM designation is the highest professional recognition available. After earning your PCAM you will join the élite.
The Certified Manager of Community Associations (CMCA)
The Certified Manager of Community Associations (CMCA) is the only international certification programme designed exclusively for managers of associations. CAISA has played a leading role in the international form of the CMCA over the last few years. The CMCA certification is accredited by the National Commission for Certifying Agencies (NCCA).
Projects
iCAS101 – Introduction to Community Associations and Schemes
This locally developed course is aimed at newbies, admin staff, service providers and volunteers who are looking for board overview of the South African industry. Topics include: Legal Basis Financial Management, Facilities Management, Safety and Health, Environment, Quality, Community Management and Leadership Communications, Security, and Ethics, and are covered over 1.5 days in a classroom style course.
Community Next: 2020 and beyond
Community Next originated in the USA. The first planning meeting took place in South Africa in early September 2016 at Estate d'Afrique. Over the next few months, various role players will contemplate the future of community associations in South Africa in the next 15 years.
The CAISA directors comprise the following members:
• Johan Kruger (chairman).
• Boet Grobler.
• Shantelle Walters.
• Jeff Gilmour.
• AJ van Rensburg.
For more information contact CAISA, www.caisa.co.za
Further reading:
Fire-fighting force at Vergelegen
Editor's Choice Fire & Safety Residential Estate (Industry)
Vergelegen wine estate in Somerset West, and its neighbours, are set to enjoy greater peace of mind this summer, thanks to the delivery of a brand new fire truck .
Read more...
---
Residential Estate Security Conference 2022
Technews Publishing Residential Estate (Industry) Conferences & Events
The first Residential Estate Security Conference since March 2020 discussed the people, technology and processes involved in mitigating risks to deliver smart, secure living.
Read more...
---
Safety first, aesthetics a close second
Allbro Industries Residential Estate (Industry)
Residential estates are constantly upgrading as the needs of the estate outgrow the existing infrastructure.
Read more...
---
Provide a strong, integrated security solution
Arteco Global Residential Estate (Industry)
Through the Omnia VMS, Arteco offers a unique, intuitive and friendly interface that focuses on events to centralise all security alarms.
Read more...
---
Successful show for body-worn tech
Elvey Security Technologies Residential Estate (Industry)
Moving beyond products to full cybersecurity service for residential estates.
Read more...
---
The benefits of contactless biometrics
IDEMIA Residential Estate (Industry)
IDEMIA displayed its biometric fingerprint and facial readers, focusing on touchless technologies for estate security.
Read more...
---
Access Portal from Impro Technologies
Impro Technologies Residential Estate (Industry)
Impro Technologies offers the Access Portal suite, which provides powerful features wrapped in a simple and easy-to-use interface.
Read more...
---
MiRO provides end-to-end security solutions
MiRO Residential Estate (Industry)
Residential estate security solutions perfected for South African homes.
Read more...
---
Nice locally manufactured products
Nice Group South Africa Residential Estate (Industry)
Nice offers gate, door and barrier solutions that are not battery dependent but have full battery backup should power fail.
Read more...
---
Multi-layered security solution
Residential Estate (Industry)
Optex has got you covered with a combination of technologies to create a multi-layered security solution.
Read more...
---