printer friendly version
Security lighting in residential estates
October 2016 Editor's Choice, CCTV, Surveillance & Remote Monitoring, Residential Estate (Industry)
Lighting has become a large portion of the security budget for new lifestyle estates. The expense is not so much the cost of the light fitting but rather the electrical infrastructure required to power these lights. Lighting is typically installed along perimeter fencing and walls, at the entry and exit points to the estate, and some estates opt for lighting up streets and walkways too.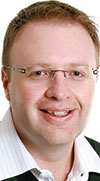 Bruno Jones
A number of studies have been conducted on the effects of lighting on crime. These have proven inconclusive, with some reporting a decrease in crime while others report an increase. One undeniable fact has emerged from these studies: good lighting increases perceived public safety and leads to greater use of public spaces within neighbourhoods by law-abiding citizens. Couple this with guard patrols, restricted access and high walls, and the perceived public safety within estates increases exponentially. However, it's important to stress the word perceived.
To truly secure a lifestyle estate, electronic CCTV surveillance equipment is needed, but CCTV cameras require good lighting. Providing this level of lighting on the perimeter and within the estate would lead to it looking like a detention facility. The solution is to provide good infrared illumination for the CCTV cameras, which is invisible to the human eye. Once an incident has been detected, by video analytics or a control room operator, a visible white light should be turned on. This serves two purposes: firstly, good CCTV footage will be captured for prosecution of the perpetrators; and secondly, the responding security guards will be able to see and respond to the affected area where the incident is taking place.
Lighting requirements
The typical requirement for security lighting is to provide good lighting without disturbing the residents within the estate, and without blinding road users external to the estate as most estates border on public roads. This not only requires that the light has adequate lumen output but also that the output illumination is lensed correctly for the area it has to illuminate. A typical example is that a 120 degree floodlight with about 8000 lumen output is required to light up a 60 metre length of perimeter fencing. This leads to an unnecessarily large area being flooded with light. A more efficient solution would be a 2800 lumen floodlight with 20 degree lenses. This light would not only save power but is also less intrusive and just as effective as the larger 8000 lumen floodlight.
BFR Digital's infrared illuminators and 2800 lumen floodlight have a small form factor of only 164 mm x 199 mm x 38 mm. They deliver 2800 lumens from only 23 Watts of power, making them 50% more efficient than the LED industry norm. In addition, we have deployed Power-over-Ethernet technology which means that we allow for a maximum CAT5e cable length of 100 metres. This topology greatly reduces the electrical infrastructure spend for lighting.
We have also just completed development of a new 11800 lumen floodlight with lensing. These will be installed for perimeter security of a new lifestyle estate being launched in 2018, and will be installed as a 100 metre or a 200 metre floodlight. Some farmers have also expressed interest in this product to be used as a tactical light.
LEDs not ready to lead the market
LED (light emitting diode) technology is gaining traction within the residential estate sector. However, the market has not yet fully matured and a lot of user education is needed. There are inexpensive LED illuminators available but these units produce ineffective lighting for CCTV cameras and they also don't last for the period advertised on the box. This has left some users and developers disillusioned with LED technology.
The main advantages of LED lighting are:
(1) Energy efficiency, e.g. 2800 lumen from 23 Watts as opposed to 55 Watts from a CFL (compact fluorescent light) bulb, which also contains mercury.
(2) They are available in a wide range of colour temperatures, e.g. 'cool' white or 'warm' white.
(3) They are available with a high colour-rendering index. This is a quantitative measure of the LED's ability to reproduce the colours of various objects faithfully in comparison with natural light.
(4) LEDs can be fitted with lenses to vary the angle of light and illuminate only the required area.
(5) They exhibit life spans as long 40 000 hours.
The disadvantages of LED lighting are:
(1) As constant current source devices, LEDs require stable power and effective surge protection.
(2) LEDs generate a lot of heat. Their performance largely depends on correctly engineering the fixture to manage the heat generated.
Convincing developers and system integrators on the energy savings of LEDs is ineffective as they typically aren't concerned with the total cost of ownership. Where the energy savings argument wins is when the estate is 'sold' as being eco-environment friendly, a green energy estate or as a future / technology estate. Alternatively, LED lighting is sold for its flexibility in relation to small size, high lumen output relative to size, and the manner in which lenses can be fitted to direct the light.
Credit(s)
Further reading:
Why rehearsals and drills for crises and evacuation are so important
August 2019, Leaderware , CCTV, Surveillance & Remote Monitoring, Security Services & Risk Management
The rehearsal of concept (ROC) drill has been used extensively in the military, but is just as important when facing risks in organisations and institutions to protect people on the ground.
Read more...
---
Milestone partners prove their skills
August 2019, Milestone Systems , News, CCTV, Surveillance & Remote Monitoring, Training & Education
Within the span of one week in mid-May, the Milestone Learning & Performance group celebrated important benchmarks: 200 000 course registrations and tutorial views, and 10 000 certifications.
Read more...
---
ONVIF Hosts 20th Developers' Plugfest
August 2019 , News, CCTV, Surveillance & Remote Monitoring
ONVIF, the global standardisation initiative for IP-based physical security products, hosted its twentieth ONVIF Developers' Plugfest in early June in Tokyo.
Read more...
---
Licence plate recognition camera
August 2019 , Products, CCTV, Surveillance & Remote Monitoring
VIVOTEK has introduced a new licence plate recognition camera featuring built-in licence plate recognition software and edge-computing capability.
Read more...
---
Keeping our changing environment secure
August 2019 , Editor's Choice, Security Services & Risk Management
For a crime to take place there needs to be a victim and a criminal who sees an opportunity. For a cybercrime to take place we need the same set of circumstances.
Read more...
---
Augmented security with drones
August 2019, Drone Guards , Editor's Choice, Integrated Solutions
Drone Guards is moving into an untapped market of using drones to secure residential estates and other high-value assets such as mines, farms and commercial properties.
Read more...
---
The importance of real security risk assessments
August 2019, Sentinel Risk Management , Editor's Choice, Security Services & Risk Management, Residential Estate (Industry)
Andy Lawler, MD, Sentinel Risk Management, says a security risk assessment is an onerous task, but is not something estates can consider optional or a luxury item anymore.
Read more...
---
Risk assessment or product placement?
August 2019, Technews Publishing, Alwinco, SMC - Security Management Consultants , Editor's Choice, Security Services & Risk Management, Residential Estate (Industry)
Hi-tech security solutions asked a couple of experts to provide estate managers and security managers with some insights into what a 'real' risk assessment includes.
Read more...
---
How far are we really at with artificial intelligence?
August 2019, Axis Communications SA , Editor's Choice, CCTV, Surveillance & Remote Monitoring, IT infrastructure, Residential Estate (Industry)
Justin Ludik unpacks exactly how far AI has come and what it potentially can do for society and more importantly, surveillance.
Read more...
---
More than simply a camera
August 2019, Forbatt SA, Secutel Technologies , CCTV, Surveillance & Remote Monitoring, Residential Estate (Industry)
With the human element being the weakest link in all security solutions, Hi-Tech Security Solutions looks at the pros and cons of using body-worn cameras in estates.
Read more...
---