printer friendly version
The law and electric fencing
Residential Estate Security Handbook 2016 - Vol 2 Editor's Choice, Security Services & Risk Management, Residential Estate (Industry)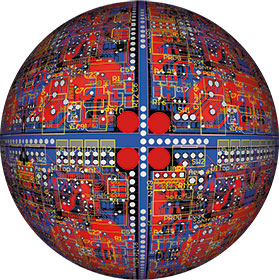 On the 25th of March 2011, the government published new laws relating to non-lethal electric fences. These laws came into effect on the 1st October 2012. (Later extended to 1st December 2012).
These updates were promulgated for a number of reasons: firstly to ensure the safety of the country's citizens, secondly to eliminate Telkom, TV, and wireless interference being experienced as a result of poorly installed systems, and finally to set product and erection standards to protect the consumer from receiving inferior quality and potentially dangerous products.
While it is impossible to discuss all the clauses of the new legislation and associated SANS standards, we will address some of the clauses causing confusion.
For the record, the section of the Occupational Health and Safety Act 1993, relating to electric fences is found under Electrical Machinery Regulations 2011, Schedule 12, Electric Fences, or in the Government Gazette, Regulation Gazette No. 9509, Vol. 549, Pretoria 25 March 2011 No. 34154. The Act also refers to South African National Standards, namely SANS 10335-2-76 and SANS 10222-3 (2011 Edition 5). For a full and comprehensive explanation of the Act, addendums and SANS standards, one will have to consult these documents.
Firstly, the updated Act requires that any energiser sold must comply with the specifications laid out in SANS 60335-2-76. A manufacturer must now be able to produce a valid Certificate of Compliance (less than five years old) issued by an internationally registered test laboratory, verifying that the energiser has been tested and approved.
Currently in South Africa, the only laboratory certified to carry out such tests is Test Africa, based in Pretoria. Not satisfied with this, government also requires that the manufacturer must produce a document known as an LOA. An LOA (Letter of Authority) is a document issued by the NRCS (National Regulator for Compulsory Standards) authorising the manufacturer to market his product in South Africa.
The Act further stipulates that any electric security fence erected after the 1st October 2012 must also have a Certificate of Compliance issued by a person registered with the Department of Labour in terms of regulation 14 as an electric fence installer. (Note: Anyone can erect an electric fence as long as it complies with the clauses stipulated within the SANS 10222-3 Document, but only a registered installer can issue a COC.)
Compliance a legal requirement
Next, any property that is sold after the 1st October 2012 and has an electric security fence around it must be sold with a COC. While a COC, once issued, is valid indefinitely, when a property is sold, the COC accompanying the Deed of Sale must be less than two years old for transfer to be registered.
In the case of an estate secured by an electric security fence, it is the responsibility of the body corporate to procure a COC for the perimeter fence around the estate and then should any homeowner sell his/her property within the estate, assuming that they have not erected an electric fence around their own property within the estate, they do not require a COC to have their property transferred.
So where do a body corporate's responsibilities start and end? Obviously, when the fence is first erected it is the responsibility of the body corporate to procure a COC. There is, however, nothing at present in the new legislation that requires the body corporate to have a COC that is less than two years' old.
I would, however, strongly recommend, in the interests of the security of the residents' housed within the estate, that the fence be maintained to COC standards by a registered installer. Further, I also recommend having the fence 'COC'd' every two years, thereby covering the body corporate from any unpleasant litigation that could possibly arise as a result of some unforeseen situation.
Protecting the public
The new law also stipulates that in a public area the public must be protected from making inadvertent contact with an electrified fence by having a physical barrier between the fence and the public. This barrier fence should be at least 1.5 m high and one dimension of opening shall not be greater than
150 mm. (For example, the pales of a palisade fence must be no further apart than 150 mm.) Further, this barrier fence must be within a range of 100 mm to 200 mm or greater than 1000 mm from the electric fence. This is to prevent it forming a mantrap.
The question that now arises is: What is a public area and is it necessary to have a barrier fence within the complex? The SANS regulation defines a public area as: a secure area to which any person can gain legal access without permission from the owner or where members of the public are allowed to enter (such as sports grounds and exhibitions.) A secure estate with access control obviously falls outside of this definition so it is up to the body corporate to decide whether they should erect any physical barriers within the estate to prevent young children or the elderly making inadvertent contact with their electric fence.
In conclusion it is strongly recommended that at least one member of a body corporate should be conversant with the new Act and the SANS specifications so that checks can be made to ensure that an installer has and is complying with the stipulated requirements of the law. Remember, 'ignorance of the law is no excuse.'
For more information contact Stafix, 0861 STAFIX (782 349), www.stafix.co.za
Credit(s)
Further reading:
The components of and need for cyber resilience
Cyber Security Security Services & Risk Management
Organisations need to implement a comprehensive cyber resilience solution with data protection, backup, disaster recovery and business continuity to protect against ever-more complex and rising cyberthreats.
Read more...
---
Is the smoke beginning to clear for password security?
Access Control & Identity Management Security Services & Risk Management
The password problem is the result of bad habits, and they can be hard to break. But ask anyone that has done it and they will not tire of telling you the benefits.
Read more...
---
The benefits of investing in whole-house surge protection
Smart Home Automation Security Services & Risk Management Residential Estate (Industry)
When you consider that the potential for equipment damage can run well into the hundreds of thousands of rands, whole-house surge protection is a worthwhile expense.
Read more...
---
Are you your insider threat?
Technews Publishing Editor's Choice Security Services & Risk Management Commercial (Industry)
Insider threats are a critical aspect of risk management today, but what happens when it is the owner of the company acting fraudulently and making sure none of his staff can catch him?
Read more...
---
Passion, drive and hard work
Technews Publishing Editor's Choice CCTV, Surveillance & Remote Monitoring Security Services & Risk Management
Colleen Glaeser is a leader in the security market, having made her mark in the male-dominated security industry through determination and hard work, along with a vision of making the world a safer place.
Read more...
---
2022 trends in video surveillance
Eagle Eye Networks Editor's Choice CCTV, Surveillance & Remote Monitoring Integrated Solutions
Eagle Eye Networks predicts what will impact the video surveillance industry in the coming year and how to seize opportunities and forge a path to success, even amid ongoing uncertainties.
Read more...
---
The impact of AI-enhanced video analytics on control room personnel
Leaderware Editor's Choice CCTV, Surveillance & Remote Monitoring
What impact do AI-capable detection systems have on control room staff, and do they mean a change in the demands on operators and the type of people you have in the control room?
Read more...
---
To be or not to be, is that the objective?
Iris AI Editor's Choice CCTV, Surveillance & Remote Monitoring News
Gerhard Furter joins a discussion on the nature of sentience in artificial intelligence. Do we actually know what sentience is, or are we overestimating our human capabilities?
Read more...
---
Leaning into the edge
Technews Publishing Axis Communications SA Forbatt SA Hikvision South Africa Editor's Choice CCTV, Surveillance & Remote Monitoring Integrated Solutions IT infrastructure
Video storage and analytical processing, with the help of artificial intelligence on the edge, is simple today with the powerful and advanced camera technology we have available.
Read more...
---
The cybersecurity consolidation conundrum
Editor's Choice Cyber Security Healthcare (Industry)
Check Point discusses why less is sometimes more when it comes to securing your organisation from the innumerable cyberattacks happening every day.
Read more...
---