printer friendly version
Fibre optic legal tips
October 2016 Editor's Choice, Security Services & Risk Management, Residential Estate (Industry)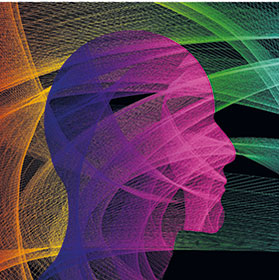 South Africa is far behind developed countries when it comes to electronic communications. Back in 2008, the Department of Communications published draft guidelines for the rapid deployment of electronic communications facilities to make it easier for electronic communications networks to be established in South Africa, but these guidelines are yet to be finalised and implemented.

Claire Cowan, Shepstone & Wylie.
This does not seem to be hindering network infrastructure providers who are popping up everywhere, eager to install fibre optic communications networks in residential estates all over South Africa.
A fibre optic communications network commences with the physical installation of fibre optic cables and associated infrastructure by a network provider. Once the physical network is in place, it is made available to Internet service providers (ISPs) who use the network to provide Internet, HDTV, telephony and other services to subscribers who are connected to that network.
To secure the installation of a fibre optic network within an estate, the body corporate or homeowners' association (HOA) must engage in negotiations, and ultimately conclude an agreement, with the network provider. Body corporates and HOAs are often unaware of important issues which should be included in that agreement. The following are a few things to bear in mind.
Licencing
A network provider has to hold an electronic communications network service or 'ECNS' licence issued by the Independent Communications Authority of South Africa (ICASA), which permits it to install and operate a fibre optic network in your estate.
ICASA is a public body established by government to regulate the electronic communications sector in South Africa. Amongst other things, it issues licences and sets the minimum operating standards with which service providers must comply.
You must ensure that the network provider warrants that it is appropriately licensed by ICASA to install and operate the network in your estate, and that it will remain so licensed for the duration of the agreement. Licences are not that difficult to obtain, so it is also important to make sure that the network provider is reputable and not a fly-by-night. Ask for references.
Duration
To secure a return on their investment, most network providers will request that the agreement endures for a minimum period of time, particularly if the network has been installed free of charge. This is a reasonable request provided that the minimum period of time is not too long and that if the network fails to operate to your satisfaction, you can terminate the agreement before the minimum period has expired.
The type of network
Not all networks are created equal. A network in an office block may require different capacity to a network in a residential estate. You must understand the type of network that is being installed and whether it has the capacity to be used for your intended purposes.
Your network provider should be sufficiently knowledgeable to advise you on the different networks that are available in the market and those which are suitable for your intended purposes. To avoid a dispute (and disappointment) at a later stage, make sure that before you begin, your network provider understands who will be using the network and what it will be used for, so that it can make an appropriate recommendation.
Your agreement should include an installation plan clearly setting out the manner in which the network will be installed (including deadlines) and at whose expense. Do not leave it up to the network provider to determine where and when the network will be installed.
Network capacity
The speed at which users are able to transmit and receive data via a fibre optic network varies depending on a number of factors, including the type of network, where the user is situated on the network and how many people are accessing the network simultaneously. Furthermore, the user selects its network speed in the package deal it concludes with the ISP.
The body corporate or HOA must make sure that the network has the capacity to support the number of users who may connect to it at any one time, and the services for which it may be used. The required capacity must be included in the agreement and the network provider must undertake to ensure that the network operates at that capacity at all times regardless of the abovementioned factors.
Include a clause in your agreement entitling you to cancel it if the network repeatedly fails to operate at the agreed capacity, as you do not want to be stuck until the end of the period of the agreement with a network that is insufficient for your requirements.
The End User and Subscriber Service Charter Regulations issued by ICASA do set out minimum standards to be achieved by ECNS licence holders in relation to availability, connectivity and so on, but you may want to include your own.
Is the network open or closed?
Some network providers attempt to limit access to the network to certain listed ISPs with whom they may have arrangements. This means that the residents in an estate may not be able to use their preferred ISP if it is not on the network provider's list. In terms of the Code of Conduct issued by ICASA during 2007, end users should be given a right to an ISP of their choice.
Excluding an ISP from accessing the network is also contrary to the Electronic Communications Act, 2005, which specifically provides that every ECNS licensee must on request, provide an ISP with access to a network, unless the request is unreasonable. According to ICASA, a request is not unreasonable if it is technologically and economically feasible and the network will be used more efficiently.
So make sure that you are able to use the ISPs of your choice over the network, or if the network is nevertheless closed, it is opened to all ISPs after a short time period. Remember that the more ISPs that use the network, the more competitive their pricing and the more innovative their service offerings.
It is very common for a network provider to itself act as an ISP and offer Internet and other services via its own network. To do this, in addition to its ECNS licence, the network provider must hold an electronic communications service or 'ECS' licence issued by ICASA.
Safety issues
Before the network provider is given access to commence installing the network in your estate, make sure that they have committed to the following critical issues in the agreement:
• At all times to comply with all laws, including those dealing with the conditions of work of its employees and subcontractors, the safety of the work performed and the health and safety of all persons on the estate where the work is being performed.
• To maintain sufficient public liability and other insurance cover in respect of the risks it undertakes in terms of the agreement.
• To only use components that meet prescribed safety standards.
• To indemnify the body corporate or HOA against any claims for loss, damages, costs and other expenses suffered by any third party as a result of the negligent or intentional and unlawful acts or omissions of the network provider or those of its employees and subcontractors.
Ownership and maintenance
Ownership of the network is generally agreed with the network provider, but may also be determined by the residential ownership structure within the estate.
Generally speaking, the network provider owns that part of the network comprising the equipment which receives communication signals for distribution within the estate, the HOA owns all cabling and associated components traversing common property, and the sectional or land owners own their residential connections to the network, including the modem, telephone, television and other device to which the electronic signal is ultimately delivered.
Ownership is important to distinguish, since unless the parties agree to the contrary, each owner must at its cost, maintain the portion of the network which it owns. Fortunately, fibre optic cabling, in general, does not require much maintenance and most problems occur due to external interference.
If it so happens that the network provider agrees to maintain the network for you, make sure the scope of the maintenance is specified in the agreement, together with the monthly maintenance fee, any escalations in such fee and whether the fee includes labour and/or spare parts.
No warranties
Don't be tempted to give the network provider any warranties regarding the number of residents who will sign up for fibre. If the service is what it should be, there should be no shortage of subscribers.
For more information contact Claire Cowan, +27 (0) 31 575 7000, cowan@wylie.co.za
Further reading:
Why rehearsals and drills for crises and evacuation are so important
August 2019, Leaderware , CCTV, Surveillance & Remote Monitoring, Security Services & Risk Management
The rehearsal of concept (ROC) drill has been used extensively in the military, but is just as important when facing risks in organisations and institutions to protect people on the ground.
Read more...
---
24-hour emergency response for staff
August 2019 , News, Security Services & Risk Management
The FirstRand Group has partnered with PanicGuard to create a 24-hour emergency response programme for staff.
Read more...
---
Keeping our changing environment secure
August 2019 , Editor's Choice, Security Services & Risk Management
For a crime to take place there needs to be a victim and a criminal who sees an opportunity. For a cybercrime to take place we need the same set of circumstances.
Read more...
---
Augmented security with drones
August 2019, Drone Guards , Editor's Choice, Integrated Solutions
Drone Guards is moving into an untapped market of using drones to secure residential estates and other high-value assets such as mines, farms and commercial properties.
Read more...
---
The importance of real security risk assessments
August 2019, Sentinel Risk Management , Editor's Choice, Security Services & Risk Management, Residential Estate (Industry)
Andy Lawler, MD, Sentinel Risk Management, says a security risk assessment is an onerous task, but is not something estates can consider optional or a luxury item anymore.
Read more...
---
Risk assessment or product placement?
August 2019, Technews Publishing, Alwinco, SMC - Security Management Consultants , Editor's Choice, Security Services & Risk Management, Residential Estate (Industry)
Hi-tech security solutions asked a couple of experts to provide estate managers and security managers with some insights into what a 'real' risk assessment includes.
Read more...
---
How far are we really at with artificial intelligence?
August 2019, Axis Communications SA , Editor's Choice, CCTV, Surveillance & Remote Monitoring, IT infrastructure, Residential Estate (Industry)
Justin Ludik unpacks exactly how far AI has come and what it potentially can do for society and more importantly, surveillance.
Read more...
---
More than simply a camera
August 2019, Forbatt SA, Secutel Technologies , CCTV, Surveillance & Remote Monitoring, Residential Estate (Industry)
With the human element being the weakest link in all security solutions, Hi-Tech Security Solutions looks at the pros and cons of using body-worn cameras in estates.
Read more...
---
Residential security – caveat emptor
August 2019, Stafix , Integrated Solutions, Security Services & Risk Management
When it comes to improving your property's security, make sure you take all the options into account as you build a layered approach to keeping people safe and assets secured.
Read more...
---
The importance of effective perimeter security
August 2019, Elf Rentals - Electronic Security Solutions, Stafix , Editor's Choice, CCTV, Surveillance & Remote Monitoring, Residential Estate (Industry)
Protecting the perimeter is critical for any residential estate; how does one go about making sure your perimeter is as secure as possible?
Read more...
---