printer friendly version
The current approach to securing estates
Residential Estate Security Handbook 2016 - Vol 2 Editor's Choice, Security Services & Risk Management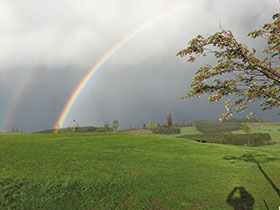 Security on residential estates has changed substantially from the first estates to what we see being built today. The motivation has been increased demands by residents for better security in an increasing crime environment as well as massive changes in technology.
So, the question that needs to be answered is, what should you expect to find as a security solution on today's estates?
The answer is that estates are using the knowledge of the last few years and doing what is starting to become an industry standard. There are also estates that are either cash strapped or have not felt the impact of crime. They are making very little change and relying mostly on a manpower solution. When you visit these low crime estates, it is a surprise to find that there are still places in the country that the crime wave has left alone. May they last for a long time.
Let's define what the 'crime advanced' estates are doing:
Manpower
We start with manpower. Estates, if large enough, are employing their own security managers. These managers are being forced to operate as real managers with formal security plans, budgets, cost reports and doing additional studies to improve their skills. They are measured on performance and are results driven.
There is clearly a shortage of such individuals, and there seems to be good opportunities for suitably motivated individuals, to work in this field.
The manpower on the ground has also seen his/her job become the 'door man' who greets everybody and solves problems. They need to be aware of the unusual and act to reduce risk. Even the patrol and response guard cannot be the man in military uniform, charging around and looking dangerous. As I was told by one of the players in the industry, the guarding has to portray 'understated elegance'. This has become a specialist part of the guarding industry.
Perimeter
We still see walls being built as barriers, although most experts agree that the best choice is a mesh fence that allows for high levels of visibility (natural surveillance). These fences are a minimum of 2,4 m high with an overhang to make entry difficult.
With the move towards thermal cameras on the perimeter, the more open the mesh the better. Walls and tight mesh fences are a complete barrier to thermal cameras. There is a need for under dig devices and, as a minimum, electrified overhangs.
If the perimeter is further protected by thermal cameras, then the fence is just a delay mechanism. You will have the evidence that there is an attempted break-in and respond. As long as the perimeter solution keeps the criminal there to be focus on it, all is well.
The thermal cameras used as alarms, and alarm verification are to be found on an increasing number of estates. This is a costly experience with very good returns in quality of security. When funding is a problem, we still find optical cameras with infrared lighting do a good job. Although the results are not as good as the thermal solution.
That brings us to the control room, which should be within the estate and not on the boundary.
Control room
Control rooms are increasingly becoming an asset on estates. They are able to respond to thermal camera alarms, electric fence alarms and act as a call centre for the estate. A well-constructed and operated control room adds a lot of value to the estate. With this in place, a greater level of asset management is possible. Alarms from equipment, storage areas and even homes can be monitored. This then becomes the centre of knowledge on the estate.
Access control
The next component: access control. The move from RFID to biometric is common. This has resulted in fairly big access control upgrades and an increasing acceptance of biometric control. The improvement of equipment over the past few years has resulted in fewer fingerprints not being suitable. This is really a good example of a technology finally maturing. In most cases, the residents and their visitors are controlled in vehicles and all other entrants are managed as individuals. Turnstiles are commonly used to control the individuals, either at the main entrance or at dedicated contractors' entrances.
The access control system is then used to ensure that all contractors are off the estate at the end of the day, as well as in incident management and investigations.
The access control areas are all well covered with cameras with the overview camera becoming popular. This provides an overview of an incident as evidence. There is also an increasing trend to have body worn cameras on all staff at the entrances. This provides visual and audio evidence of incidents.
Visitor management
The control of visitors is the next item. There is a flood of visitor management systems available that allow the estates to manage this group. Most of them integrate with the access control system and provide a platform for managing the group. With a large number of crimes being committed by criminals that came through the front gate, access control is most important. The process should be robust.
It is important to bring all this information and incidents together in one place for effective management. This is usually done with an electronic occurrence book software package. The system makes it easier to manage the security on the estate and often plays a positive role in facility management as well.
Reporting an intelligence
This leaves the need for good reporting systems that allows the management to be aware of the status of all the systems at all times. Well constructed management reporting can be a first indication of problems in the operation. The reporting should include regular audits and testing of all the systems to confirm compliance and develop better solutions.
As a support to the overall security, the installation of good alternative power supplies and surge arrestors are vital. The quality of power supplies, particularly along the perimeter is vital to the performance of the system.
And then, finally, the security network and the need to keep it secure. This is the one area that still requires some work. It is just too easy to put the security and business systems on one network. If there was a way to provide the correct level of security, then this would be a winner. Sadly, this is not always so. Many of the really good security systems are vulnerable through the network. It is likely that we will start to see some improvement in this area. The sooner the better.
Credit(s)
Further reading:
A closed security concept for test halls and perimeter
Dallmeier Electronic Southern Africa Editor's Choice
At its factory facilities in Vilsbiburg, Germany, Flottweg SE relies on tailored video security technology from Dallmeier for perimeter security and workplace safety.
Read more...
---
What to do in the face of growing ransomware attacks
Technews Publishing Cyber Security Security Services & Risk Management
Ransomware attacks are proliferating, with attackers becoming more sophisticated and aggressive, and often hitting the same victims more than once, in more than one way.
Read more...
---
Where does SA logistics stand as far as cybersecurity is concerned?
Logistics (Industry) Security Services & Risk Management
Lesiba Sebola, director of information technology at Bidvest International Logistics, says it is paramount to safeguard IT infrastructure given how central it has become to operations.
Read more...
---
Advanced server performance and energy efficient design
Editor's Choice IT infrastructure Products
Dell PowerEdge server portfolio expansion offers more performance, including up to 2.9x greater AI inferencing while Dell Smart Flow design and Dell Power Manager software advancements deliver greater energy efficiency.
Read more...
---
Free-to-use solar score for South African homes
Technews Publishing Editor's Choice
The LookSee Solar Score is one of the first of its kind to provide insight into the potential of solar power for South Africa's residential properties.
Read more...
---
Fast, reliable and secure cloud services
Technews Publishing Editor's Choice Cyber Security IT infrastructure
Security and speed are critical components of today's cloud-based services infrastructure. Cloudflare offers a range of services supporting these goals beyond what most people think it does.
Read more...
---
Fire-fighting force at Vergelegen
Editor's Choice Fire & Safety Residential Estate (Industry)
Vergelegen wine estate in Somerset West, and its neighbours, are set to enjoy greater peace of mind this summer, thanks to the delivery of a brand new fire truck .
Read more...
---
Top fraud trends to watch in 2023
News Security Services & Risk Management
Even though financial concerns remain a significant obstacle for companies in implementing new anti-fraud technologies, 60% of businesses expect an increase in their anti-fraud technology budgets in the next two years.
Read more...
---
Be cautious when receiving deliveries at home
News Perimeter Security, Alarms & Intruder Detection Security Services & Risk Management
Community reports of residents being held up at their gate when collecting fast food deliveries at home are once again surfacing.
Read more...
---
Sasol ensures Zero Trust for SAP financials with bioLock
Technews Publishing Editor's Choice Cyber Security Security Services & Risk Management
Multi-factor authentication, including biometrics, for SAP Financials from realtime North America prevents financial compliance avoidance for Sasol.
Read more...
---