printer friendly version
Assets on track
November 2012 Asset Management, EAS, RFID, Transport (Industry)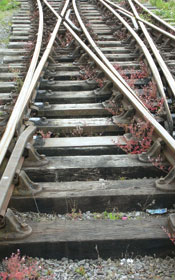 Do you know where your company's assets are at any given time? More to the point, do you know where they are once criminals have removed them from your chosen mode of transportation? Asset tracking and asset recovery are not to be confused, as Hi-Tech Security Solutions discovered in the compilation of this article.
Do you know where your company's assets are at given time? More to the point, do you know where they are once criminals have removed them from your chosen mode of transportation? Asset tracking and asset recovery are not to be confused, as Hi-Tech Security Solutions discovered in the compilation of this article.
Hide and seek
Deon Bayly, MD of Mtrack said it is a common misconception that the two terms are interchangeable. "It is important to differentiate between tracking and recovery of assets if one hopes to implement a successful security system. The management of assets is not the main problem, as this can be undertaken by electronic means. The issue at hand is what companies can do to find their assets when they go missing."
Bayly pointed out that because asset tracking devices require a great deal of power for successful operation, systems are generally wired into the vehicle, and are specifically attached to the battery. "This unfortunately means that the first place the criminal will search for a tracking device is in the horse or cab of the vehicle. Once found, the unit is fairly easy to disable, rendering its security function obsolete. In general, a wired tracking system can have two, limited roles: fleet management and as an early warning device of asset theft."
Bayly believes that most criminals are not interested in the horse and trailer or other mode of transport, but rather in the cargo. "Therefore, placing a tracking device in the vehicle is really not the solution. The best case scenario is to have a wireless tracking device placed in the cargo. However, this then presents the problem of the device having no access to a power system.
"The solution is to have a battery-powered tracking device. A second problem then becomes apparent. Standard batteries traditionally have a very short lifespan. You do not want to compromise the security of the system by having to constantly change batteries in the unit, so the solution is to acquire a system that has been designed around a battery with a lifespan of 12 months or more," Bayly explained. By setting a high upper limit, it allows companies to incorporate a battery change into the annual scheduled maintenance programme for vehicles. As a caution, any battery changes or maintenance of the unit should take place in a private area, away from prying eyes, with limit access provided to trusted employees. It is ideal if one can shrink wrap the tracking device within the palletised goods. This will deter theft for two reasons: the criminal will not want to damage the packaging since this affects the ease of re-transportation of goods and devalues them, and the process of looking for the device is time-consuming.
Unfortunately, according to Bayly, many South African businesses rely on old technology to perform their asset tracking function. "Industry needs to undertake an extensive educational process in order to change the 'false economy' mindset which is endemic to many companies. Sadly, the adage 'you get what you pay for' results in many companies only realising the true extent of scrutinising the bottom line at the expense of asset retention."
He added that there is no product that can perform both tracking and recovery of assets. "This means that you need to acquire both systems. However, it is a good idea to secure a single vendor for both systems in order to ensure compatibility. In addition, this vendor can monitor both systems concurrently from a single control room. This methodology substantially reduces any delays in recovery of assets and provides a higher probability of securing the arrest of the perpetrators."
Fit to purpose
Eddie Kartun, MD of Digifleet and managing member ITSS, said that managing and securing the flow of goods and people depends on a client's specific requirements. "There are a number of solutions available on the market, but in order to secure an asset, the equipment should be able to pick up and relay information in real-time. While some solutions are used primarily for security, others are more concerned with fleet management."
Kartun pointed out that the solution should be customised and adaptable to suit both customer requirements as well as the particular mode of transportation. "For instance, sea freight depends more on satellite communication whereas rail transportation is perfectly suited to a telematics mode of communication.
"In the latter instance, security forms one small part of the equation. Train driver action, as recorded by onboard cameras, allows rail operators to determine liability in case of accidents. The cameras can also pinpoint cases of vandalism and violence within passenger carriages.
With regard to air transportation, Kartun said that the choice is based on network availability, which could be either Wi-Fi or 3G. "Obviously the tracking device used is governed by the rules and regulations of the Civil Aviation Authority."
Cost consciousness is most often the overriding factor in the choice of tracking solution selected. "Transport operators need to be educated in the correct choice of system for each individual application. In many instances, due to the increasing sophistication of technology, operators are forced to become pseudo computer technicians/programmers in order to effectively operate the systems," said Kartun.
"Ethical suppliers will look at an integrated solution for the client, based on the incorporation of a number of products designed around providing a complete tracking and recovery system, rather than merely promoting standalone products."
All on board
Peter Turvey, MD of Radwin SADC Region, said that industry is slowly moving away from the security guard plus dog scenario towards a more video surveillance based IP security option. "This surveillance is wireless, with real-time feedback, is quick to install, provides high-quality video and is suitable for monitoring large areas."
While Radwin has been involved with a number of road-based projects, Turvey speaks with authority on tracking within the rail sector. "Wireless offers a number of benefits for users, foremost of which is its high-speed connectivity. Coupled with simplicity of installation, flexibility and substantial cost savings, it is fast becoming the only choice for high bandwidth demanding mobile applications," he said.
He cautioned that in order to obtain high-quality, real-time train-to-ground transmission, it is crucial to install a wireless network infrastructure that is reliable and robust. "The network should also have long-range transmission capabilities and be capable of providing high performance at high speeds.
"A number of systems, which have been adapted for use on trains and buses, run on 3G with its related issue of limited bandwidth. With a typical 6 Mb uplink and 21 Mb downlink, this poses problems for communication on a train, which requires uplink only," he added.
"However, because 3G is a shared medium which could have many users in a cell, it is highly unlikely that one will ever get this type of throughput. It will typically be in the low megabit per second range but more likely kilobits per second speeds. High-speed video surveillance on trains requires at least 10 Mbps dedicated bandwidth which is mostly uplink traffic," Turvey clarified.
"The local rail market currently concentrates on how the rolling stock is operating, with minimal security function involved. The Gautrain utilises a system whereby no real-time video surveillance is available. When the train reaches a station, the stored video data is downloaded. A shift to a live feed would enhance both the security and operational benefits available.
"To be completely effective, what you need is a wireless system that has a capacity of 100 Mbps for the base stations and each mobile unit. Base stations should typically be no more than 10 km apart and facilitate a fast handover between each base station that will deliver no service interruption. The solution must be able to have a configurable uplink and downlink, so that it can deliver multiple solutions, for example, uplink for video surveillance and downlink for Internet access," Turvey concluded.
Who does what
Mtrack provides a battery-operated tracking device that has achieved a 98,4% rolling recovery rate average over the past five years. The unit, which is the size of two cigarette packets, provides companies with the luxury of time when a cab-mounted tracking device activates an alarm to the control room.
The NEXCOM NROK 500 series rugged transportation computer from ITSS is specifically designed for trains. Equipped with 24-volt isolated DC input, the unit is fully compliant with most standards for transportation usage. The system picks up weigh points and the speed of the train. This is of specific importance for rail operators as the major cause of rail accidents is excessive speed, especially on corners.
Radwin has deployed a number of global broadband mobility applications, for example, remote-controlled surveillance vehicles on the infamous Gaza Strip, capable of monitoring 5 km stretches of the high-risk border zone. The company's rail tracking options, manufactured to European train standards EN50155 and EN5012, are installed in a number of metropolitan lines in cities like Rome in Italy and Sophia in Bulgaria. Options include CCTV surveillance; Internet access for passengers; onboard ticket purchases; and data on locations, door status and the number of passengers. Radwin is in the process of launching an intrinsically safe radio unit suitable for use on ships and tugs within the oil and gas industry that will facilitate wireless broadband mobility applications.
Credit(s)
Further reading:
The instruments for investigation
Issue 1 2020, Technews Publishing , Security Services & Risk Management
Regardless of the reason for investigation, the investigation is only as good as the investigators.
Read more...
---
Do we really want simplicity?
Issue 1 2020, Technews Publishing , News
Everything today has to be simple, easy and fast. Even access to your bank account has to fit these adjectives and banks spend significant time and money trying to ensure their web and mobile interfaces ...
Read more...
---
Security events you can't miss in 2020
Issue 1 2020, Technews Publishing , News
Hi-Tech Security Solutions will host a number of focused events in 2020 to highlight the latest in security technology and the operational benefits they deliver.
Read more...
---
Leaders in risk and security: You have to know it to manage it
Issue 1 2020, Technews Publishing , Security Services & Risk Management
Hi-Tech Security Solutions profiles Nash Lutchman, Senior Vice President and Head of Protection Services at Sibanye-Stillwater.
Read more...
---
Trends 2020
Issue 1 2020, Technews Publishing , Editor's Choice
Hi-Tech Security Solutions asked a few people from diverse companies to join us in a round-table discussion about what they expect to see happening in their environments in the coming year.
Read more...
---
The move to services and RMR
Issue 1 2020, Merchant West, G4S South Africa, Technews Publishing , Integrated Solutions
Project work used to be the staple diet for system integrators, but that was before the services model changed the way businesses buy and use their security systems.
Read more...
---
Slow and steady wins the access race
Issue 1 2020, ZKTeco, Technews Publishing , Editor's Choice, Commercial (Industry)
The commercial sector is slow in migrating to new access control technologies, with the majority of companies remaining with card and fingerprint solutions.
Read more...
---
Looking ahead with mobile access technologies
Access & Identity Management Handbook 2020, Technews Publishing, HID Global, dormakaba South Africa, Salto Systems Africa, Suprema, Gallagher , Access Control & Identity Management, Integrated Solutions
Given the broad use of smartphones around the world and the numerous technologies packed into these devices, it was only a matter of time before the access control industry developed technology that would ...
Read more...
---
The security of biometrics
Access & Identity Management Handbook 2020, ViRDI Distribution SA, IDEMIA , Technews Publishing, Suprema , Access Control & Identity Management
Hi-Tech Security Solutions asks whether your personal biometric data is safe from prying eyes.
Read more...
---
A picture spoofs a thousand cameras
Access & Identity Management Handbook 2020, NEC XON, Hikvision South Africa, Technews Publishing , Access Control & Identity Management
Hi-Tech Security Solutions looks into the reliability and effectiveness of facial biometrics as well as the concerns about privacy.
Read more...
---