printer friendly version
Home is where the surveillance is
CCTV Handbook 2016 CCTV, Surveillance & Remote Monitoring, Residential Estate (Industry)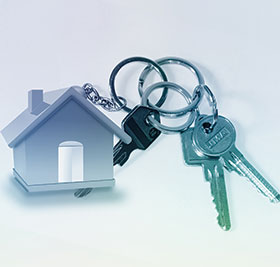 In the not too distant past, home surveillance was a strictly amateur effort with cheap cameras and questionable results. Today, however, home surveillance has become a sizable market with many companies putting quality products and management capabilities in the hands of users.
But what goes into a surveillance solution for the home? Are companies putting their standard cameras into the consumer market as is? Or, are they developing specific solutions designed for home use, with added functionality that corporate users would not use or require, such as cloud storage? Hi-Tech Security Solutions asked three experts for their opinions on what makes a reliable home surveillance solution today, when there are so many options to choose from.
Roy Alves, regional business development manager of Axis Communications, says Axis doesn't see a need for home-specific cameras. "Most manufacturers nowadays offer a very broad range of cameras that can be used within a wide range of applications. A camera that is used in a retail environment could adapt well into the residential market. However, cameras used in a home might not need all the advanced features that a camera used in an enterprise/commercial setting might offer."
There are many technologies that have been kept in the commercial domain and out of the home for a long time, primarily due to the cost of producing them and the subsequent higher cost to the end user, explains Adrian Woodley, FLIR's UK & European sales manager for consumer electronics. Some of the features corporate users expect as standard include wide dynamic range, varifocal lenses, ultra-wide angle and thermal technologies, for example.
They have been kept out of products aimed at the home because of their cost and the heightened price sensitivity of most domestic consumers. "However, due to the increase in demand for home surveillance in general, higher quality and increased ease of accessibility to live view and recorded footage that has occurred in recent years, a lot of these technologies are now starting to filter down to consumer or home-specific cameras."
Brian Wynberger, national technical manager at Reditron echoes this, noting that the cameras aimed at the home-specific market focus on pricing. "These cameras are typically simpler versions of the commercial equivalents as home users did not really require all the added functions."
Wynberger raises a valid point. What does the average home user need from a surveillance solution? Naturally, the products are interesting and fun to use to check that the kids are doing their homework and not playing video games, but do they really serve a useful and reliable security function? Moreover, should surveillance solutions not be linked to an armed response company as most house alarms are? This would address the safety concerns of homeowners. Not only could they see any problems as they occurred, but they could be assured of some form of response.
Video alarms?
The first thing to note, adds Wynberger, is that a surveillance system is not an alarm system. "In many instances, an attempt is made to have the video motion detection function trigger the alarm system and warn the armed response unit. However, due to numerous false alarms, this has proved a fruitless exercise."
There are already many discussions among armed response companies to include a video service in their security offering, but Alves says he hasn't seen much traction with it just yet. "Hopefully when factors such as bandwidth and cloud video increases, this is something that could take off."
There is also the natural hesitance by people to have strangers accessing video cameras in their homes, even when the promise is made that it will only be done in specific emergencies.
That's not to say the idea is worthless.
It is possible to have surveillance solutions integrated as part of an alarm system or monitored system, but these are generally supplied and installed as a whole by the company that offers the monitoring service, and this can be quite costly says Woodley.
He sees that consumers will want home surveillance or home monitoring as part of their everyday life, to see what is going on in the home at any given time of the day and not purely as a security function. He also believes the mere presence of surveillance cameras as a deterrent, chasing would-be thieves to another less secure house, making having cameras on site a benefit.
Where to start?

If the homeowner decides that a surveillance solution is a good starting point for improved security as well as other 'smart home' functionality, the first thing they need to do is ensure they have a decent Internet connection.
Alves says the homeowner will need a reliable Internet connection to be used in conjunction with intelligent network cameras (that allow for DNS), a smart device to view the cameras as well as viewing/ recording software, such as Axis Camera Companion, which allows for simple viewing and recording off a smart device.
As far as the setup goes, Wynberger adds that a P2P (peer-to-peer) option is the best to connect your various devices. Using a smart device, all the user needs to do is scan a QR code or barcode from a device to connect it to the home network. This avoids the hassle of setting up a router and other technical tasks.
When it comes to avoiding hassles, using analytical and other technology that business deems standard, such as motion-triggered recording, push notification of an event trigger and a live view of any of your cameras or recorded footage from your mobile device is key to a successful home rollout for Woodley. Of course, these features need to be made as simple as possible for the home user, once again to avoid technical hassles.
The same hassle-free requirement is even more important when it comes to setting up your network. Most people have enough problems simply setting up their home Wi-Fi to connect everyone to the Internet.
Woodley says the attraction of plug-n-play and no wiring or drilling is certainly a big attraction to consumers. "Wi-Fi surveillance systems are generally as reliable as the Wi-Fi signal itself, but with some of our products such as the FLIR FX we have taken steps to make sure that you never miss the things that matter."
The FLIR FX uses cloud recording which means your footage is stored in the cloud. If a thief decides to take your traditional hardwired DVR away, you've instantly lost all of your footage, however with the cloud-based system, if the hardware is taken your footage is safely stored.
"The downfall of this is that many Wi-Fi systems rely completely on the cloud – so if you have a power cut or the Wi-Fi goes off for any reason, you lose the footage during that time," Woodley adds. "To combat this, the FLIR FX has a Micro SD card built into the camera so should the network be lost, the camera detects it and instantly starts recording locally to the card. The footage will be pushed to the cloud at a later time when it detects the Wi-Fi is back on."
Wired vs. wireless
While Wi-Fi is definitely the simpler and more convenient way to go when setting up a home network, a school of thought seems somewhat nervous about relying on wireless for security functions.
Alves believes wired connections are often more stable. "The challenge in South Africa is that most homes are built from concrete, therefore propagating a wireless signal through the structure can prove difficult. Video requires exceptional bandwidth and unless the cameras are in close proximity to the wireless router, we would advise a wired connection."
Wynberger agrees, noting that using wireless should only be done when there is no other option available. "Wireless is influenced by factors such as radio waves, EMC, weather and other conditions; Wi-Fi surveillance systems also have a problem transmitting through solid walls. Moreover, one needs to run power cables to the camera in any case, which means the system is not completely wireless. Wireless battery operated cameras are available, however these typically have a battery life of three to 12 hours of continuous functionality."
Therefore, while wireless systems may sound good, perhaps it is in the best interest of the homeowner to make sure the signals in his/her house are up to the task. With Power-over-Ethernet solutions available today, combining the power and network cabling into one cable may be a good compromise between totally wireless and hardwired.
On the other hand, not surprisingly, 95% of recorded home surveillance footage is never viewed, notes Woodley. It is only when something has happened people tend to look back at their recordings. In these types of scenarios, perhaps wireless would suffice. Again, it's up to the homeowner to ensure their network signal gets to where they need it.
Products on offer

When it comes to the home market, Wynberger says Reditron offers a wide range of surveillance solutions, from elegant slim-line recorders to a range of cameras which will satisfy most home surveillance needs.
The solutions, of course, offer the option of remote access monitoring.
Woodley says FLIR offers 720p and 1080p high definition DVR analogue systems, 1080p high definition digital NVR systems, wireless 720p and 1080p LCD and DVR systems and Wi-Fi cloud based cameras.
Finally, Axis offers a wide range of entry-level cameras such as the Axis M10 and M11 series. The cameras offer best-in-class image quality and professional monitoring capabilities. For outdoor surveillance, Alves recommends the affordable AXIS M30 Series which are highly discreet and easy-to-install fixed domes. "Our Axis Camera Companion is a simple yet sophisticated video surveillance solution for businesses/ residents needing to monitor their premises. It is an efficient solution for small systems with one to four cameras, but there is also full support for up to 16 cameras – and it is available for download free of charge.
For more information, contact:
Axis Communications, +27 (0)11 548 6780, sasha.bonheim@axis.com, www.axis.com
FLIR Systems, +44 780 151 4810, theresa.turner@flir.uk.com, www.flir.com
Reditron, 087 802 CCTV (2288), marketing@reditron.co.za, www.reditron.co.za
Dahua eyes home security
Dahua Technology has introduced home Wi-Fi solutions, offering real-time
monitoring for home surveillance.
The resolution of the Wi-Fi series cameras is up to 3 megapixels and it can connect to the easy4ip app for remote control and viewing the footage which is saved on local storage. Users are also able to communicate remotely via the built-in bi-directional audio. The cameras can also send alarm notifications when they detect activity.
The simple 3-step installation process enables it to detect and connect to the Wi-Fi network automatically, letting users view streamed video right away. Due to its compact design, the camera can be placed almost anywhere and provides 120 degree monitoring.
Product highlights
• Capture detail with 3 MP camera
• 7x24 real-time monitoring & playback.
• Bi-directional audio.
• Push alarm (motion detection & sound detection).
• Plug-n-play with easy4ip app.
• Easy installation.
For more information, contact Dahua Technology, +86-571-87688883, overseas@dahuatech.com
Credit(s)
Further reading:
AI technology to empower vertical markets
Dahua Technology South Africa Mining (Industry) CCTV, Surveillance & Remote Monitoring Products
Dahua WizMind is a full portfolio of solutions comprising project-oriented products that use deep learning algorithms to provide more business value to its global customers and deliver reliable and comprehensive AI solutions for vertical markets.
Read more...
---
Elvey partners with HALO
Elvey Security Technologies News CCTV, Surveillance & Remote Monitoring
Elvey Group has partnered with HALO Europe to provide Africa's first body-worn solution with zero upfront costs. This includes an IP68-certified body camera and a 4G-connected device.
Read more...
---
Regal announces new partnership
Regal Distributors SA CCTV, Surveillance & Remote Monitoring
Having a bird's eye view of your surveillance data, with the capability to drill down to the details obtained via connected security solutions, is a game changer for security operators, companies and even officers on the ground.
Read more...
---
Invisible connection and tangible protection via cloud
Dahua Technology South Africa Perimeter Security, Alarms & Intruder Detection CCTV, Surveillance & Remote Monitoring Products
Dahua Technology has launched its AirShield security solution that uses advanced, stable and reliable RF communication technology and cloud services, integrating alarm hubs, various detectors and accessories, with several software apps.
Read more...
---
Hikvision expands solar-powered solutions
CCTV, Surveillance & Remote Monitoring Products
Hikvision is offering a portfolio of solar solutions, the 4G solar-powered camera kit, a wireless bridge, and mobile solar security tower solutions to assist in keeping remote and isolated areas safe in a simple, practical, and cost-effective way.
Read more...
---
Preventing forest fires with digital intelligence
Dahua Technology South Africa Fire & Safety Products
Technologies such as dual-spectrum video monitoring, intelligent image analysis and recognition, and three-dimensional positioning, enable the smart system to detect a fire, quickly locate the fire source and automatically send alarm to on-duty personnel.
Read more...
---
Dahua Insider Series for touchless access
Dahua Technology South Africa Access Control & Identity Management Products
The Insider Series Access Control Solution offers touchless access (via Bluetooth) using the DMSS mobile app; it has three distance modes and two trigger modes (normal and shake).
Read more...
---
Affordable entry-level cameras from Dallmeier
Dallmeier Electronic Southern Africa CCTV, Surveillance & Remote Monitoring Products
Dallmeier has introduced the 'E' version of the DOMERA camera family, offering high image quality with 2 MP and 5 MP resolution, and providing detailed images even in low light conditions.
Read more...
---
The importance of the operator's frame of reference
Leaderware Editor's Choice CCTV, Surveillance & Remote Monitoring Security Services & Risk Management Mining (Industry)
The better the operator's frame of reference and situational awareness, and the more informed they are in dealing with CCTV surveillance in the mining industry, the more successful they are likely to be in surveillance.
Read more...
---
Enhancing surveillance on mines
Avigilon Technews Publishing Axis Communications SA Forbatt SA Hikvision South Africa Bosch Building Technologies Editor's Choice CCTV, Surveillance & Remote Monitoring Integrated Solutions Mining (Industry)
Smart Security approached a number of surveillance vendors to find out what the latest in surveillance technology is that can make a difference to security operations in mines, as well as general operations.
Read more...
---