printer friendly version
Home is where the security opportunities are
April 2016
News
It seems that the surveillance market, despite research companies like IHS seeing the potential for an average growth rate of 20% until 2019, is looking for new markets. Almost every camera manufacturer is making products designed for the home market; you can see a brief review of two on the Hi-Tech Security Solutions website from Flir and Ingram Micro at www.securitysa.com/7366r.
However, the illusion, or perhaps the delusion still remains about what they can get out of a surveillance solution. Many people think that simply having a camera or two up will automatically make you more secure. Additionally, too many people think that a camera is a camera and as long as you have something stuck on the wall then everything is fine. This is one of the reasons why so many people still opt for cheap cameras that are basically useless.
The fact is, even visible camera placements are not a deterrent. The more intelligent criminals who plan their escapades carefully will know where the cameras are and often make a point of stealing the DVR or NVR while they are committing their other crimes. In other instances, they simply wear a cap, making even the highest resolution cameras high on a wall or on the ceiling useless.
On the other hand, the opportunistic criminals simply don't care. This applies to South Africa and anywhere else. They seem to know that half of the cameras people rely on to get a decrease in insurance premiums (if that actually ever happens), won't deliver the quality images that would assist in a prosecution. Moreover, they also know that the eventuality of their being caught and put through the system is pretty low.
In the home environment, cameras can be very useful. The problem is we would automatically rely on our 'usual' security service provider to do the recommendation and installation. And they would simply do a vanilla installation not designed specifically for your needs.
In the end, it all comes down to the old adage of giving your camera a job description. As lame as this may sound, it makes sense. You first need to know what you want to achieve from a security system – any security system – which includes the potential threats you will face, before you can decide what 'stuff' you need.
If you simply want a camera that shows you who's knocking on the front door, a cheap-and-nasty is all you need. If you want something that alerts you to motion, allows you to monitor your entire house whether you are at home or somewhere else, something that will help keep you and your family safe, you need to be prepared to spend a bit of money and ideally get professional advice.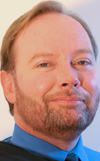 The concept of professional advice is also one to debate. Will a salesperson from a service provider give you the best advice to secure you and your family, or the best advice to ensure his/her commission? There again, who can afford an independent consultant?
Look out for the CCTV Handbook 2016, to be released with the May issue of Hi-Tech Security Solutions. For the first time we will focus on home security among the many other sections.
Andrew Seldon
Editor
Credit(s)
Further reading:
Industrial control systems under attack
News Cyber Security
According to Kaspersky ICS CERT statistics, from January to September 2022, 38% of computers in the industrial control systems (ICS) environment in the META region were attacked using multiple means.
Read more...
---
The future of AIoT
Hikvision South Africa News CCTV, Surveillance & Remote Monitoring
Hikvision hosted its 2022 Shaping Intelligence Summit in Bali, Indonesia, on 29-30 November, where the company, its customers, and technology and solution partners, looked into the future of AIoT and explored paths to shared success.
Read more...
---
Top fraud trends to watch in 2023
News Security Services & Risk Management
Even though financial concerns remain a significant obstacle for companies in implementing new anti-fraud technologies, 60% of businesses expect an increase in their anti-fraud technology budgets in the next two years.
Read more...
---
Healthcare and the edge
Technews Publishing Healthcare (Industry)
With the proliferation of IoT devices in healthcare, more data is generated which drives the need to distribute it efficiently and keep it closer to the user.
Read more...
---
Be cautious when receiving deliveries at home
News Perimeter Security, Alarms & Intruder Detection Security Services & Risk Management
Community reports of residents being held up at their gate when collecting fast food deliveries at home are once again surfacing.
Read more...
---
Securiton and Dallmeier announce partnership
Dallmeier Electronic Southern Africa News
Securiton AG Switzerland is now integrating the Panomera and Domera camera systems from Dallmeier to ensure its customers benefit from the highest standards of privacy and security.
Read more...
---
Sasol ensures Zero Trust for SAP financials with bioLock
Technews Publishing Editor's Choice Cyber Security Security Services & Risk Management
Multi-factor authentication, including biometrics, for SAP Financials from realtime North America prevents financial compliance avoidance for Sasol.
Read more...
---
KPMG 2022 CEO Outlook, South African edition
Editor's Choice News
Mid-November saw the release of the latest KPMG 2022 CEO Outlook, South African edition, aptly sub-titled 'Potential Growth in Uncertain Times'.
Read more...
---
Mending Africa's digital infrastructure gaps
News
inq. Fabric is the first African-developed cloud connectivity, network-as-a-service software for automated provisioning and routing.
Read more...
---
Suprema renews international privacy and security standard certifications
Suprema News Access Control & Identity Management
Suprema has simultaneously renewed two important international standard certifications regarding information security management (ISO/IEC 27001) and privacy information management (ISO/IEC 27701).
Read more...
---