printer friendly version
A home alarm in an estate?
Residential Estate Security Handbook 2016 - Vol 1 Residential Estate (Industry), Perimeter Security, Alarms & Intruder Detection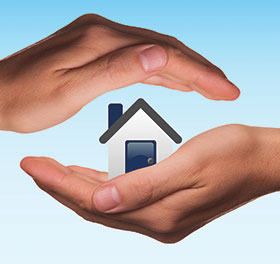 Do you need an alarm in your house when living the estate life? For someone who has moved into a gated community with the goal of escaping the high crime rates within South Africa, it would seem that having a home alarm goes contrary to the point of living in an estate – that's why there are guards and access control and perimeter fences.
Is this a realistic point of view, or is it an ideal resulting from complacency and the belief that someone else will deal with the security problem. Reading the articles in this magazine, many would agree that a home alarm is overkill. Hi-Tech Security Solutions asked Gordon Moore, country manager of ADI Distribution, and Merwede van der Merwe from Regal Security, about the need for alarms on estates.
Hi-Tech Security Solutions: If an estate has an effective perimeter security solution, why would it also need an alarm or intrusion system?
Van der Merwe: An effective perimeter security solution should incorporate an alarm system to enable reporting of any alarm events to either an onsite or an offsite security control room. An effective security system would consist of various layers within an estate to prevent relying on a single solution and also to provide a level of redundancy and false alarm reduction within the system. An alarm system would also provide the necessary audit trail reporting on alarm events as well as user access or any system maintenance events, thus becoming a useful tool in the management of the overall security system.
Moore: Estates have become soft targets due to false sense of security they provide. In the larger estates, syndicates have been known to rent property for a while and operate within. It becomes difficult to vet all staff from all service providers, putting the estate at risk as to who has access to your property once they are in the estate. Cat burglaries have increased in multi-storey buildings because the perception is that being upstairs one can leave windows and doors open, giving the burglars the opportunity to steal smaller, easy to sell items, like laptops, iPads and jewellery.
Hi-Tech Security Solutions: What alarm and intrusion products would be best suited for securing estates?
Van der Merwe: The type of alarm system used would depend on the size of the estate. For larger estates we would recommend an enterprise level high-end alarm solution with the ability to connect zones and door controllers over an established IP network infrastructure. For smaller estates, a commercial grade wireless solution could be the answer saving time and money on installation. Commercial grade spread spectrum wireless technology is still very new to the South African market, but has many benefits, like code hopping, anti-jamming and an extended wireless range.
Moore: There are many options available in our market and they are all reasonable products, my general advice to people is ensure you have decent outdoor detectors to ensure the intruder is detected before they break into the house. There are also so many options for the homeowner to also receive the alarm via their mobile devices, some even offering video verification. Interestingly, although South Africa is a smaller market than the UK or the US, ADI in South Africa has the highest sales globally on the Takex outdoor passive, which is indicative of our market.
Hi-Tech Security Solutions: Are integrated solutions, such as video verification or automatic focusing of cameras on alarmed zones suited for residential estates with large areas to cover?
Van der Merwe: Most certainly, the ability to integrate intrusion detection and CCTV cameras provides a powerful tool not only for the estate security managers, but also the security provider to such an estate. Being able to visually confirm if an incident is a real alarm or a false alarm saves the security provider valuable responce time and allows them and local authorities to be prepared for the situation at hand.
Moore: Video verification has become more popular and more affordable to receive images or short clips when an alarm is raised. It allows the homeowner to connect to their house and check what is happening inside, no one is comfortable giving response teams access to indoor video, yet. You have companies like Hikvision that have launched their intrusion panels with built-in DVR or NVR as an option, which will really stir up the intrusion market like they did in video.
Interestingly, the next generation of intrusion is here, many of the intrusion manufacturers are adopting the new 'Connected Home' concept and building either Zigbee or Z-Wave into their panels, allowing the intrusion panel to become the controller for home automation. This is then backed up by an app for your smartphone/tablet allowing you to manage all your facilities from your mobile device, including CCTV, intrusion, lighting and any other home automation products, even Z-Wave door locks.
This has taken off globally, with Honeywell US already having around 50 000 connected homes running off their Total Connect hosted site. With the advent of Z-Wave, home automation has become a DIY option with many of the major brands now releasing light fittings, switches and even globes with built in Z-Wave.
Hi-Tech Security Solutions: Do houses on estates need individual alarm systems since the broader estate is already guarded? If so, who monitors the alarms and responds when something goes wrong?
Van der Merwe: Yes, they absolutely do, most people buy into secured estates for the additional security, comfort and convenience. Unfortunately criminal syndicates have also been known to move into secured estates, targeting their unsuspecting neighbours. An alarm system also protects the lives and assets of individual homeowners and their families should the perimeter security system fail. Therefore, we would recommend that the residents themselves invest in their own security systems. This will provide the security company contracted to the estate with specific information regarding possible intrusions, medical emergencies, fire and other maintenance issues as well as improve on the response time to incidents within the estate.
Moore: Yes, as per above they do still need alarms as it is difficult to manage who has access to the estate. Who monitors them would be dependent on the estate. If they have a control room on-site, managing the entrances and the perimeter, it makes sense for them to also manage intrusion within homes as they would then also have an holistic view of what is going on and would always be quickest to respond. Setting up a local control room is relatively inexpensive and will always be more efficient if the infrastructure exists within the estate. This would obviously only be possible in the larger estates, due to economies of scale, making it more affordable. In the smaller estates where there are only gate security guards or no security guards, this is obviously not an option.
Hi-Tech Security Solutions: Are some estates using alarm systems for more than security, for example, as medical monitoring or alert systems? Are there other uses for these systems apart from the obvious security issues?
Van der Merwe: Yes, as mentioned above, individual alarm systems within the estate could include panic systems for either medical or general emergency situations as well as fire alarm notifications. The advantage of using an alarm system for this purpose would be that each user would be identified at the on or offsite control room and security, fire or healthcare personnel could be dispatched immediately.
Moore: Using the alarm system as more than just an intrusion detection system has now become possible with the panels having higher processing power and affordable touch screens. Retirement villages are using it for safety as well. I have seen applications where if none of the passives detect movement within a certain period, an alarm is triggered so response can go to the house and check that everyone is ok. The use of panic buttons for assistance has also become very popular and now with Connected Home there is already an increase of monitoring devices coming out that allow the monitoring of vitals as well.
Hi-Tech Security Solutions: Which alarm and intrusion products do you recommend for estates, both for the estate at large, as well as the residences?
Van der Merwe: We recommend DMP alarm and access control equipment for both estates and residences, DMP caters for large enterprise solutions as well as people looking for more than just an alarm system for their homes and businesses. DMP has created an all-in-one solution, incorporating home automation and energy management solutions in a smart security control panel. Along with the use of perimeter beams, outdoor PIRs and microwave detectors, DMP serves as an effective barrier if used in conjunction with electric fencing and CCTV cameras.
Contacts:
Regal Security: www.regalsecurity.co.za
ADI: www.adi-intl.co.za
Credit(s)
Further reading:
Matt De Araujo joins Ajax Systems
Ajax Systems News Perimeter Security, Alarms & Intruder Detection
Matt De Araujo has joined Ajax Systems as Head of Sales in sub-Saharan Africa with a goal to strengthen the local team and exceed expectations.
Read more...
---
Regal announces new partnership
Regal Distributors SA CCTV, Surveillance & Remote Monitoring
Having a bird's eye view of your surveillance data, with the capability to drill down to the details obtained via connected security solutions, is a game changer for security operators, companies and even officers on the ground.
Read more...
---
Gallagher achieves SOC2 Type 2 certification
Gallagher Access Control & Identity Management Perimeter Security, Alarms & Intruder Detection Products
Gallagher announced it has achieved System and Organization Controls (SOC2 Type 2) certification for the cloud-hosted services of its flagship security solution, Command Centre.
Read more...
---
New Partner Manager covering Gauteng for Olarm
Olarm News Perimeter Security, Alarms & Intruder Detection
Phillip Pretorius recently joined Olarm as an additional Partner Manager covering Gauteng and the surrounding areas with the goal of enhancing Olarm's ability to deliver services to its partners and clients in the region.
Read more...
---
The importance of CCTV for internal perimeter protection
Leaderware Editor's Choice CCTV, Surveillance & Remote Monitoring Perimeter Security, Alarms & Intruder Detection
Constant violations of procedures governing access, unusual handling of goods, empty boxes or containers of product lying around or hidden behind other goods, unauthorised use of exit areas, and movement to unexpected perimeter areas can be a major issue.
Read more...
---
One solution for swift, satisfactory response
Cathexis Technologies CCTV, Surveillance & Remote Monitoring Perimeter Security, Alarms & Intruder Detection
CathexisVision's continually evolving analytics suite offers a range of customable detection and alarm offerings to cover all security events, no matter the market.
Read more...
---
Off-grid power solution for residential estate
Editor's Choice Security Services & Risk Management Residential Estate (Industry) Products
Coral Beach Estate, an upmarket residential estate based in East London, has been struggling with load shedding and power outages due to South Africa's energy crisis, as well as the vandalism of its power infrastructure.
Read more...
---
Smart surveillance can make our homes safer
Axis Communications SA CCTV, Surveillance & Remote Monitoring Residential Estate (Industry)
Over the last decade, South Africa's private security industry has gradually been adopting more advanced security technologies to safeguard private properties and neighbourhoods, making it easier and more effective to detect and respond to threats.
Read more...
---
The benefits of electronic locking
ADI Global Distribution Access Control & Identity Management
Electronic locks enhance security through the inherent benefits of the built-in technology and mechanisms, while also improving security by providing a simple visual deterrent to criminals and vandals.
Read more...
---
Smart home security
Olarm Smart Home Automation Perimeter Security, Alarms & Intruder Detection Products
The applied use of smart technology within the Olarm ecosystem, through smart features coupled with existing systems, extends the benefits of technology into different spheres.
Read more...
---