printer friendly version
Xanadu opts for thermal perimeter
March 2016 Residential Estate (Industry), CCTV, Surveillance & Remote Monitoring, Perimeter Security, Alarms & Intruder Detection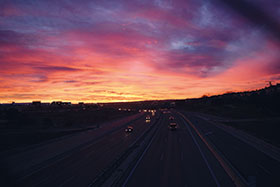 Xanadu Nature Estate is set on 240 hectares of North West Province terrain overlooking the picturesque Magaliesberg mountain range. The estate sports walking trails, green belt parks and bird hideouts to ensure the tranquillity and enjoyment of life on the estate.
Today the estate is surrounded by 7,4 km of perimeter fencing which was protected by a combination of cameras. However, Christo Wentzel, the Xanadu security trustee for the past six years says the maintenance costs of the existing security cameras were rising and there were some gaps in the perimeter defences that needed to be covered.
The estate therefore decided to replace its perimeter cameras with 38 FLIR thermal cameras. The thermals were supplied by Timeless Technologies and installed by 4C Technology. The cameras are connected to a fibre optic network cable that runs around the perimeter of the estate, linking security operations to the control room.
Wentzel explains that when looking at which technology to use for the new perimeter surveillance project, Xanadu examined many options. In the end, it settled on FLIR thermals because of the quality of the technology and due to the fact that these thermals are used in police and military operations, testifying to their reliability.
Thermal imaging also operates as effectively in the dark as well as during the day, and analytical software has progressed to such an extent that thermals can easily detect movement over long distances, even small movements such as people crawling or trying to hide from the cameras. And it does this without assistance from guards or operators.
In the past, Xanadu assigned guards to monitor the areas along the perimeter where there was no camera coverage. However, Wentzel says the guards have limited vision at night, especially as there are no lights to assist. The thermals don't have this problem.
The number of false alarms the control room receives has also declined since opting for FLIR thermals with motion detection. The control room in Xanadu works on a black screen approach, where operators are only alerted when the analytics software detects movement and displays a message on the screen. Wentzel says the number of alerts generated with the new thermals declined from 3200 to 300. This is a significant number of false alarms the security team used to have to deal with.
The management software Xanadu has installed is able to learn as it goes, meaning it quickly understands the difference between an animal and a human, or branches moved by the wind. The system can also track cars driving on the dirt road outside the estate's perimeter, but does not report each vehicle it sees. Only once a vehicle has stopped and crosses the estate's virtual boundary line will the system raise an alert.
The virtual boundary is just outside the second of two fences that make up the perimeter of the estate, one of which is completely electrified. The reason for the double perimeter is to act as a deterrent to would-be intruders. The Xanadu response team has been set up so that it can be at any point on the perimeter within two minutes of the alarm being raised, meaning the fence has to keep them busy for two minutes.
With about 500 households on the estate and room for more, Xanadu's security team is ensuring its residents are able to enjoy estate life to the fullest by making full use of technology to support its guarding service.
Further reading:
Directory of Suppliers
August 2019 , Residential Estate (Industry)
Read more...
---
Why rehearsals and drills for crises and evacuation are so important
August 2019, Leaderware , CCTV, Surveillance & Remote Monitoring, Security Services & Risk Management
The rehearsal of concept (ROC) drill has been used extensively in the military, but is just as important when facing risks in organisations and institutions to protect people on the ground.
Read more...
---
Milestone partners prove their skills
August 2019, Milestone Systems , News, CCTV, Surveillance & Remote Monitoring, Training & Education
Within the span of one week in mid-May, the Milestone Learning & Performance group celebrated important benchmarks: 200 000 course registrations and tutorial views, and 10 000 certifications.
Read more...
---
ONVIF Hosts 20th Developers' Plugfest
August 2019 , News, CCTV, Surveillance & Remote Monitoring
ONVIF, the global standardisation initiative for IP-based physical security products, hosted its twentieth ONVIF Developers' Plugfest in early June in Tokyo.
Read more...
---
Licence plate recognition camera
August 2019 , Products, CCTV, Surveillance & Remote Monitoring
VIVOTEK has introduced a new licence plate recognition camera featuring built-in licence plate recognition software and edge-computing capability.
Read more...
---
The importance of real security risk assessments
August 2019, Sentinel Risk Management , Editor's Choice, Security Services & Risk Management, Residential Estate (Industry)
Andy Lawler, MD, Sentinel Risk Management, says a security risk assessment is an onerous task, but is not something estates can consider optional or a luxury item anymore.
Read more...
---
Risk assessment or product placement?
August 2019, Technews Publishing, Alwinco, SMC - Security Management Consultants , Editor's Choice, Security Services & Risk Management, Residential Estate (Industry)
Hi-tech security solutions asked a couple of experts to provide estate managers and security managers with some insights into what a 'real' risk assessment includes.
Read more...
---
Securing Savannah Hills Estate
August 2019, Rhyco Risk Projects , CCTV, Surveillance & Remote Monitoring, Perimeter Security, Alarms & Intruder Detection
Savannah Hills Estate in Midrand planned a security upgrade which was awarded to Rhyco Risk Projects. The project started in March 2019 and was completed in May 2019.
Read more...
---
How far are we really at with artificial intelligence?
August 2019, Axis Communications SA , Editor's Choice, CCTV, Surveillance & Remote Monitoring, IT infrastructure, Residential Estate (Industry)
Justin Ludik unpacks exactly how far AI has come and what it potentially can do for society and more importantly, surveillance.
Read more...
---
More than simply a camera
August 2019, Forbatt SA, Secutel Technologies , CCTV, Surveillance & Remote Monitoring, Residential Estate (Industry)
With the human element being the weakest link in all security solutions, Hi-Tech Security Solutions looks at the pros and cons of using body-worn cameras in estates.
Read more...
---