printer friendly version
Remote monitoring for estates?
Residential Estate Security Handbook 2016 - Vol 1 Residential Estate (Industry), CCTV, Surveillance & Remote Monitoring, Editor's Choice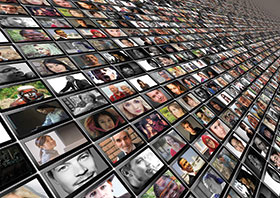 Control rooms, as discussed in another article in this publication, are a necessity for running an estate's security operation effectively. However, not all estates want the responsibility or indeed have the skills to design, implement and run a control room.
Some estates may spend the time and money to develop or hire the skills required, while others will rely on outsourcing the function to a security service provider, which then runs the control room on-site according to the specification of the Homeowners Association or Board of Trustees.
A third alternative is to also outsource the control room operations, but to have the service provider host the control room off-site at their own premises. Often these are shared control rooms, where the service provider manages the security operations for multiple clients. But is remote monitoring a realistic and workable option for estates? And if so, what do estate managers need to watch out for to ensure they get the service they and their residents require?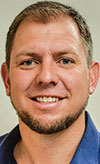 Adriaan Bosch, MD of Astrosec.
As can be expected, opinions differ on the applicability of remote monitoring to the residential estate market. Adriaan Bosch, MD of Astrosec believes remote video monitoring is best suited for locations where there is a definable perimeter or areas where no one should be after a certain point in time. "Residential estates fit this description perfectly and the number of estates currently being successfully monitored off-site attest to this fact."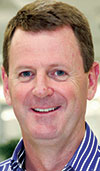 Mike Voortman, MD of Verifier.
Mike Voortman, MD of Verifier says remote monitoring complements on-site security on estates perfectly in that it can cost effectively minimise the expensive on-site complement who are then able to get on with their localised duties. "We have proven its viability over the last six years on many large estates where the trustees have embraced the independence of third-party monitoring, reporting and dispatching – whether the estate is 100 metres or 1500 kilometres away.
"Distance makes virtually no difference as the local guards and armed response teams are dispatched in any event for suspicious activity. On-site monitoring of perimeters exposes issues of collusion, cover-ups and other problems often experienced on estates. Our clients report an increased level of security since going off-site."
He adds that traditional security providers tend to sow seeds of doubt around remote monitoring as it is a real threat to them, growing ever larger as technology replaces humans and manual systems at a rapid rate.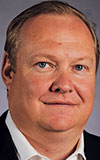 Ian Downie, director of Xone Integrated Security.
Ian Downie, director of Xone Integrated Security, however, believes remote monitoring can never be as effective as on-site monitoring for an estate. "This is because a control room does not only monitor alarms. If it did, one could do a black screen environment relatively well."
Downie provides a number of reasons why remote monitoring would not work, these include:
• Bandwidth constraints,
• Downtime of communications despite fail-over solutions,
• Inability of estate management to do successful daily checks on efficiencies,
• Lack of in-depth site knowledge,
• Not a single dedicated team with only that estate's interests at heart (remote control rooms typically run multiple sites), and
• Technology constraints linked to integrated systems.
This is not absolute, however, as he adds that an off-site control room that performs an audit function and which can assist with alarm management is very effective. "It is however supplementary to the on-site control room. Off-site monitoring on its own should only ever be considered if there are budgetary constraints which don't allow for a dedicated team. You will then need to accept numerous compromises to your security."
How would it work?
All the people commenting on this article agree that some form of remote monitoring does work, but they disagree on the level of security that should be left to the off-site team. An obvious question to ask is what can be off-site and what must be on-site? Furthermore, how will the off-site component control and direct the on-site component?
According to Bosch, any response to an event is subject to the accurate and timely detection of an event. Remote monitoring solutions are designed to distinguish between the nuisance alarms and a credible threat. Once the threat has been identified and an appropriate response triggered to deal with it, the incident can then be managed in a secure and controlled environment.
Among the services that can be offered, some complementing on-site guards, Voortman provides the following examples: 24/7 access point oversight (complementing guards), LPR (licence plate recognition) alert verification, managing guard panic alerts and random SOP compliance checks. They can also manage and monitor the perimeter fence and internal no-go zones, routine systems, power and camera checks etc. These are only a few services, but Voortman says they and others have been proven in practice over the years.
While not supporting a full off-site solution, Downie notes numerous custom-built services that remote operations are well equipped to effectively manage, such as emergency services, call centre functions, equipment health monitoring, concierge services, emergency event co-ordination, disaster recovery, database/SAP/licence information sharing, information backup and others. As noted above he also sees the ability to handle audits of what is happening on-site as a critical function of off-site control rooms.
Irrespective of what an estate may require from a remote monitoring service, the critical issue is that the control room must have a reliable connection to the estate and its security technologies. This will require a communications mechanism with an alternative failover route that will hopefully keep the communications up and running when one mechanism fails – either a fibre or similar network connection that can handle the required bandwidth (which will be substantial if live video feeds are being transmitted). Then it will require additional hardware and software to assist the operators in their jobs.
Infrastructure requirements
A correctly designed control room with good power backup that is secure, ergonomically designed and fit for purpose is essential, according to Downie. "The correct systems for your environment, with the correct processes needs to be driven by an efficient set of procedures; and these must be evidenced in reports," he adds. "This can only happen with an exact contractual statement detailing the amount of operator time, management, process descriptions and staff competencies the estate requires.
"Be warned, however, most off-site monitoring is a far cry from what the customer thinks they are getting."
"Remote operators are only as good as the tools you give them," explains Voortman. "Ensure they have clear visuals, decent transmission speeds and proper detection as these are vital to ensuring service delivery. Clearly this calls for a strict maintenance regime to be driven relentlessly by the estates security manager."
Bosch reinforces the need for a reliable high-speed data connection. However, the idea of streaming video continuously is not always ­necessary (and some would say it is never necessary). "Because of the relatively low amounts of credible events that occur on an estate's perimeter, it is best to monitor the cameras on a black-screen basis with a device on-site to trigger alarms on events. For the best results, alarms can be generated by something as complex as camera analytics or a simple as a gate motor."
With all the technical requirements, one has to also address the question of cost. Remote monitoring is often sold as a cheaper alternative to on-site monitoring, but is it really? On-site control rooms are designed for a purpose and if that purpose is moved off-site, the remote environment will need the same capabilities.
"Many people are under the illusion that if you take a control room off-site it will cost less," says Downie. "However, if you are performing the same functions you will need the same number of staff, so the cost will be the same, except there will be an additional fee for connectivity. It is only cheaper when there are fewer functions, alarm management or multiple customers. Remote monitoring is very successful as an additional measure; on its own, it cannot be as reliable."
Cost considerations
Bosch is one who disagrees with the idea that remote monitoring costs as much or more than its on-site alternative. "Having been a security and risk manager on a number of estates myself, I can honestly say it's the one area of operations where one can dramatically reduce operational expenses while maintain or even improving the quality of service. A number of estates we currently monitor approached us after an event where the on-site security did not respond, or the response was badly managed and ineffective.
"It's also not only on the operation expenditure where costs can be saved over the long run. We also sit on a number of planning committees of new estates where the design of the estate security is build around off-site monitoring. There is a dramatic cost saving in capital expenditure from the developer's side and a sizable reduction in the cost of depreciation on high-tech security systems for the Homeowner's Association."
Voortman agrees, noting that Verifier has proved it to be reliable and much more cost effective than on-site staff, "normally half to a third of the cost even after you factor in equipment and transmission/data requirements".
However, he warns estates to be selective when choosing an operator to offer remote services. "We see pop-up off-site monitoring stations emerging within many armed response operations where very little expertise exists. Unfortunately, we've found ourselves taking over sites from many unscrupulous operators over the last year or two, so reference sites should be carefully checked."
In today's economy, especially with residents loathe to pay more on their levies, cost is always a consideration. However, Downie warns that cost should be the last factor taken into account when dealing with life safety. "Typically, a 10% to 20% increase will result in significantly better security. Would you save 10% on your car tyres if you thought you would get 20% less ­reliability? Cost is relevant, but should not be the primary driver."
In conclusion, it would seem that remote monitoring will remain a contentious issue with some in favour and others with reservations. It is up to each estate to make the decision based on their own requirements; deciding how much they may want off-site and what should remain on-site. One last piece of advice from Voortman is that those responsible for the off-site/on-site decision visit their potential remote control stations and ask the tough questions, followed by proper reference site checks. He says independent consultants also provide objective assessments and recommendations when dealing with these questions.
Contacts:
Astrosec: www.astrosec.co.za
Verifier: www.verifier.co.za
Xone Integrated Security: www.xone.co.za
Credit(s)
Further reading:
Retail solutions beyond security
Issue 8 2020, Axis Communications SA, Technews Publishing, Hikvision South Africa , Editor's Choice, CCTV, Surveillance & Remote Monitoring
The need for security technology to deliver more than videos of people falling or stealing from retail stores is greater than ever.
Read more...
---
AI-powered hardhat detection
Issue 8 2020, Hikvision South Africa , Industrial (Industry), CCTV, Surveillance & Remote Monitoring
Hardhats save lives, but only if people wear them. Intelligent, AI-powered hardhat cameras are helping to ensure workers in dangerous locations stay safe at all times.
Read more...
---
City installs 13 000 cameras in four months
Issue 9 2020, Eagle Eye Networks , Editor's Choice, CCTV, Surveillance & Remote Monitoring
Eagle Eye Networks and its reseller partner fast-tracked installation of 13 720 cloud managed cameras in a cyber-secure city-wide surveillance programme in Mexico City, using 4G connectivity.
Read more...
---
App Challenge winners
Issue 8 2020 , News, CCTV, Surveillance & Remote Monitoring
Security & Safety Things announced the winners of App Challenge for innovation in AI-enabled smart camera applications.
Read more...
---
Camera Selection Guide 2020
CCTV Handbook 2020 , Camera Selection Guide, CCTV, Surveillance & Remote Monitoring
The Camera Selection Guide 2020 includes a range of IP, analogue, thermal and speciality cameras aimed at a broad range of surveillance functions.
Read more...
---
Storage Selection Guide 2020
CCTV Handbook 2020 , Storage Selection Guide, CCTV, Surveillance & Remote Monitoring
The Storage Selection Guide 2020 includes a range of video storage and management options for small, medium and large surveillance operations.
Read more...
---
First Distribution to distribute Video Storage Solutions
Issue 8 2020 , News, CCTV, Surveillance & Remote Monitoring, IT infrastructure
First Distribution has signed an agreement to distribute the entire Video Storage Solutions (VSS) product line of video surveillance appliances.
Read more...
---
Ring Africa launches new cameras in SA
Issue 8 2020 , News, CCTV, Surveillance & Remote Monitoring, Smart Home Automation
Ring Africa has officially launched a range of indoor and outdoor home security cameras in South Africa.
Read more...
---
Milestone's new Technology Partner area
Issue 8 2020, Milestone Systems , News, CCTV, Surveillance & Remote Monitoring
Milestone Systems creates new Technology Partner area focused on co-created innovation, headed by vice president of Technology Partners, Keven Marier.
Read more...
---
Let the guards guard
CCTV Handbook 2020, Verifier , CCTV, Surveillance & Remote Monitoring
When it comes to guarding estates or business parks, what is the most effective approach to take in securing the location?
Read more...
---