printer friendly version
People skills are security skills
Residential Estate Security Handbook 2016 - Vol 1 Residential Estate (Industry), CCTV, Surveillance & Remote Monitoring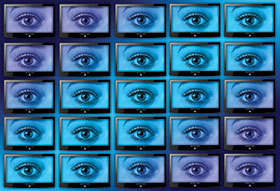 Residential estates have a significant level of infrastructure, service facilities and security systems that compel people to buy into an estate. There is an assumption that all of these elements are working to create a secure, safe and comfortable environment.
All of these systems and functions typically come together in the control room. Any kind of incident, no matter how large or small, may be dealt with through the operator within the control room environment. This could include anything from perimeter violations, theft, assault, barking dogs, fire, drunken neighbours, and getting a snake out of the house.
We therefore have a situation where we have a great deal of high level technology and sophisticated systems delivering information through to the control room, and a diverse range of information and verbal communication. Some of this may occur under emergency or panic conditions. This produces a need to effectively detect or respond to incident type conditions, analyse situations and problems, decide on the most appropriate responses, and clearly and competently communicate with the affected parties and a response person.
No easy job
Given the sophistication of the technology increasingly being incorporated into the estate control room and the range of issues involved, one would imagine that a relatively high calibre of person would be expected to be working within the control room, especially given the high demands of the estate residents and expectations of things being resolved.
At times, this is also complicated by the fact that some estate residents are not always the easiest of people to deal with, and there are some difficult and at times obstreperous members who want immediate responses. Operators in residential estates can often spend as much time dealing with the social issues from residents as they do in trying to protect them from security issues. The fact that the estate manager is also responsible for handing the fallout from crisis type or failed events makes you think that there would be a strong desire to ensure the best selection process for operators as possible.
Yet in many cases, estates are simply given guards who meet a certain grade level with no evaluation or verification process. These guards are accepted for better or worse, and where things fail, they (or in a few cases, the contractor) are thrown out and things start again from scratch. There is often also little training provided to such personnel on how to handle the demanding conditions that they are faced with.
It's a testament to many security offices in the industry that they can handle all of these conditions and still come out the other end of the process. I have met some exceptional operators working in these kinds of situations, but also a lot who were stretched with the work demands and experiencing high stress and failures.
There is a surprisingly high level of visual analysis demands that go with CCTV and alarm systems within estates. These security systems can cover an extensive amount of ground and even with video analytics that assist with things like perimeter violations, operators need to have good observation and analysis skills if they are to deliver the right kind of service. The job also demands extended concentration skills and high vigilance.
This kind of electronic observation is far more demanding than normal physical patrols, yet very little attention is paid to operator skills before placing them in these kinds of positions. I've seen thermal video of someone trying to get out of an estate boundary fence for 12 minutes while the operator's attention was elsewhere.
Communications skills
Communication and conflict handling skills are also essential to effective delivery within this kind of environment. Residents who are irate with other members of the complex, with perceived service or security issues, or their family members, often release their feelings in full flow to the unfortunate operator on the other side of the phone.
The ability to distance oneself from the emotions, deal rationally and politely with the problem, and end the conversation with the person feeling the issue is resolved can be challenging for even seasoned negotiators. Operators need to be patient, calm, self controlled and able to maintain their composure. Yet there is seldom any kind of practical evaluation of the communication and conflict handling of personnel who are choosing to work in estates. In areas such as emergency services and call centres, this is a fundamental requirement.
Community awareness is an important part of a residential control room operator's skill base. The more one comes to know the characteristics, habits and personalities of clients, the better one learns how to address the issues that they raise. Longer term employees build up this knowledge through experience and it is difficult to replace. This also contributes to operators getting a feel for things out of the ordinary or unusual movements or people who may show the potential of an incident waiting to happen.
Crime awareness is also essential. For operators who are monitoring CCTV workstations, an understanding of how crime can occur, what to look for, and local crime dynamics is essential for effective monitoring. Few operators have a good grasp of these kinds of issues without the right training, and many are monitoring screens with very little appreciation of what may be going on in the displays in front of them. Early warning of incident conditions is a major component of effective surveillance. The ability to build information and use it as part of evaluation and decision making to prevent future incidents is also something you want operators to start doing as part of their day-to-day dealings.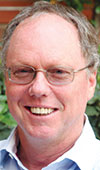 Managers of estates who insist on screening the people who are nominated to work in their control rooms will reap the benefits of a more effective and more incident free environment where problems are often solved before they become major issues. With the right type of people and the skills to handle situations, community issues will often be sorted out before they get escalated to management levels, and as relationship building between security and residents increases, conflict is likely to be defused and better communication is likely to create more relaxed or problem solving strategies. A bit of investment in ensuring a quality person in the control room will save much larger amounts and make estate management that much easier.
Dr Craig Donald is a human factors specialist in security and CCTV. He is a director of Leaderware which provides instruments for the selection of CCTV operators, X-ray screeners and other security personnel in major oper­ations around the world. He also runs CCTV Surveillance Skills and Body Language, and Advanced Surveillance Body Language courses for CCTV operators, supervisors and managers internationally, and consults on CCTV management. He can be contacted on +27 (0)11 787 7811 or craig.donald@­leaderware.com
Credit(s)
Further reading:
The new training normal
Issue 7 2020, Leaderware , Editor's Choice
Insights from running my first CCTV Surveillance Skills and Body Language and Advanced courses at physical training venues since COVID-19 started.
Read more...
---
Consolidating control rooms and service delivery within a COVID-19 environment
Issue 6 2020, Leaderware , CCTV, Surveillance & Remote Monitoring
It is essential to have informed, coordinated and professional responses within control rooms at this time of increasing turmoil.
Read more...
---
Key criteria in the selection of CCTV control room operators
Issue 5 2020, Leaderware , Editor's Choice
Some people are better at aspects of the job of CCTV operator than others, and some companies put in a lot more effort in choosing their operators than others.
Read more...
---
Integrated security management system
Residential Estate Security Handbook 2020, Protoclea Advanced Image Engineering , Products, CCTV, Surveillance & Remote Monitoring, Integrated Solutions
Phorcas is a security information system developed by Protoclea designed to integrate multiple sub-systems into a powerful crime fighting solution.
Read more...
---
Bosch launches a fully open camera platform
Residential Estate Security Handbook 2020, Bosch Building Technologies , Products, CCTV, Surveillance & Remote Monitoring
Bosch has announced the launch of INTEOX, a new camera platform designed to modernise the security and safety industry.
Read more...
---
IP 3000i cameras with built-in analytics
Residential Estate Security Handbook 2020, Bosch Building Technologies , Products, CCTV, Surveillance & Remote Monitoring
Bosch IP 3000i cameras extend smart video surveillance to general security applications.
Read more...
---
Arteco Video Event Management Software
Residential Estate Security Handbook 2020, XtraVision , Products, CCTV, Surveillance & Remote Monitoring
Arteco views video analytics as an enhancement to the video security experience and not as a costly addition or complication to standard video management.
Read more...
---
Vehicle and driver identification
Residential Estate Security Handbook 2020, Protoclea Advanced Image Engineering , Products, CCTV, Surveillance & Remote Monitoring, Perimeter Security, Alarms & Intruder Detection
Detecta features vehicle identification (make and model), automated number plate recognition (ANPR), vehicle colour recognition, driver identification, high speed and free flow detection.
Read more...
---
Wide-area surveillance with early detection
Residential Estate Security Handbook 2020, Protoclea Advanced Image Engineering , Products, CCTV, Surveillance & Remote Monitoring, Perimeter Security, Alarms & Intruder Detection
Being aware of a threat beforehand allows landowners to implement the necessary steps and alert security personnel, and thereby prevent threats from reaching the property.
Read more...
---
Efficient security monitoring and control
Residential Estate Security Handbook 2020 , Residential Estate (Industry)
PowerManage is a cloud-based virtual control room tool for residential estates to self-monitor their security solutions.
Read more...
---