printer friendly version
Smarter security starts at home
Residential Estate Security Handbook 2016 - Vol 1 Residential Estate (Industry), CCTV, Surveillance & Remote Monitoring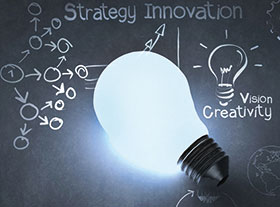 With the reality of high crime statistics in our country, more South Africans are choosing to move to secure residential estates and complexes in the hope of creating a safer, community-minded environment. This is where innovative technologies like video analytics and Ultra-High Definition (UHD) surveillance cameras (as well as thermal cameras) have an important part to play ensuring that security is proactive rather than reactive and that residents are getting what they're paying a premium for: making sure crime stays outside the estate walls.
To maintain security in an estate, intruders must be prevented from entering through the estate entry and exit points, and the perimeter needs to be secured against intrusion as well. Monitored by a security operator, traditional CCTV surveillance setups are often ineffective.
Intelligent video analytics applications are able to automatically detect threats and distribute alerts in real time, leaving security personnel to effectively manage threats to the estate rather than expend effort detecting them, sometimes unsuccessfully. Video analytics technology is able to positively identify and protect against intrusions with up to 98% accuracy and is capable of distinguishing between animals, humans and vehicles.
In traditional systems, where beams and alarms are used, an intrusion would only be detected once the person touches a fence or triggers a beam at the perimeter, after which it is already too late. With video analytics, an alarm is triggered before the intrusion takes place, as an UHD camera with video analytics is capable of detecting a human up to 200 metres away.
Smarter video analytics cannot deliver effectiveness in isolation, and it's critical that the surveillance cameras chosen are providing the best possible surveillance picture. Ultra-high definition low-light cameras and thermal cameras (with built-in video analytics) are all becoming more affordable, making this equipment an essential part of security in any surveillance system design. Video analytics applications are available in standalone box setups, capable of implementation into existing camera systems.
Working smarter, not harder
These new UHD cameras, or 4K cameras, as they've become known, offer four times more detail when compared to standard HD cameras. Low on bandwidth usage with unique adaptive streaming, 4K cameras can record and playback at a higher resolution than a standard HD camera. Using 4K cameras reduces the overall number of cameras required in a system as one 4K camera can do the same job as three to four standard cameras. Fewer cameras require fewer network points and means that less storage is required, which brings down the overall installation and running costs as well.
Smart video analytics and 4K cameras can be used in conjunction with thermal cameras for optimal surveillance. Thermal cameras are military-spec and can work both in total darkness and daylight. Unaffected by bright light, these cameras can penetrate through dust, smoke and any adverse weather conditions with an effective detection range of between 200-400 metres, depending on the lens used. Again, using thermal cameras can reduce the overall number of cameras required in a surveillance set up.
While the end-goal for all residential estates remains the same, the layout and requirements of each is unique and complex. Before making a hardware purchasing decision, it is critical to complete a site survey in order to effectively upgrade existing systems or carry out a system design for new estates.
To keep crime on the other side of the estate walls, it is proactive security surveillance technologies like smart video analytics, ultra-high definition and thermal cameras that will ensure that security estate residents feel like they are getting their money's worth when it comes to peace of mind and effective security.
For more information contact Graphic Image Technologies, +27 (0)11 483 0333, laurence@git.co.za, www.git.co.za
Credit(s)
Further reading:
AI technology to empower vertical markets
Dahua Technology South Africa Mining (Industry) CCTV, Surveillance & Remote Monitoring Products
Dahua WizMind is a full portfolio of solutions comprising project-oriented products that use deep learning algorithms to provide more business value to its global customers and deliver reliable and comprehensive AI solutions for vertical markets.
Read more...
---
Elvey partners with HALO
Elvey Security Technologies News CCTV, Surveillance & Remote Monitoring
Elvey Group has partnered with HALO Europe to provide Africa's first body-worn solution with zero upfront costs. This includes an IP68-certified body camera and a 4G-connected device.
Read more...
---
Invisible connection and tangible protection via cloud
Dahua Technology South Africa Perimeter Security, Alarms & Intruder Detection CCTV, Surveillance & Remote Monitoring Products
Dahua Technology has launched its AirShield security solution that uses advanced, stable and reliable RF communication technology and cloud services, integrating alarm hubs, various detectors and accessories, with several software apps.
Read more...
---
The importance of the operator's frame of reference
Leaderware Editor's Choice CCTV, Surveillance & Remote Monitoring Security Services & Risk Management Mining (Industry)
The better the operator's frame of reference and situational awareness, and the more informed they are in dealing with CCTV surveillance in the mining industry, the more successful they are likely to be in surveillance.
Read more...
---
Enhancing surveillance on mines
Avigilon Technews Publishing Axis Communications SA Forbatt SA Hikvision South Africa Bosch Building Technologies Editor's Choice CCTV, Surveillance & Remote Monitoring Integrated Solutions Mining (Industry)
Smart Security approached a number of surveillance vendors to find out what the latest in surveillance technology is that can make a difference to security operations in mines, as well as general operations.
Read more...
---
Surveillance to improve worker safety
Axis Communications SA Mining (Industry) CCTV, Surveillance & Remote Monitoring Integrated Solutions
With substantial deposits of mineral resources, mining is critical for South Africa's economic growth and prosperity; however, mining can be dangerous, especially for the people working on the ground and in the shafts.
Read more...
---
Centralised VMS for multiple sites
Mining (Industry) CCTV, Surveillance & Remote Monitoring
Dispersed mining operation relies on AxxonSoft for centralised video management as well as device health monitoring and the reliable distribution of analytics to various camera brands.
Read more...
---
Transition to cloud for video surveillance accelerates
News CCTV, Surveillance & Remote Monitoring
Video surveillance systems are transitioning to greater use of cloud solutions according to a new report from Novaira Insights titled Cloud Trends in Video Surveillance – 2023 edition, which says the trend is accelerating.
Read more...
---
The importance of CCTV for internal perimeter protection
Leaderware Editor's Choice CCTV, Surveillance & Remote Monitoring Perimeter Security, Alarms & Intruder Detection
Constant violations of procedures governing access, unusual handling of goods, empty boxes or containers of product lying around or hidden behind other goods, unauthorised use of exit areas, and movement to unexpected perimeter areas can be a major issue.
Read more...
---
Off-grid power solution for residential estate
Editor's Choice Security Services & Risk Management Residential Estate (Industry) Products
Coral Beach Estate, an upmarket residential estate based in East London, has been struggling with load shedding and power outages due to South Africa's energy crisis, as well as the vandalism of its power infrastructure.
Read more...
---