printer friendly version
The importance of the MOI
Residential Estate Security Handbook 2016 - Vol 1 Residential Estate (Industry), Security Services & Risk Management, Editor's Choice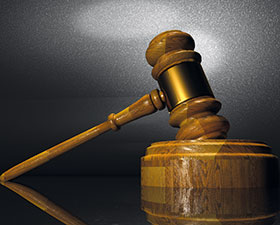 Despite the fact that residents agree to abide by the rules of the estate when they buy their houses, there are always those who seem to think the rules should only apply to others. These types of conflicts have been raging since the first estates were established, and it seems some people are willing to pay almost any price to avoid being part of a community and abiding by the rules.
To find out what the rights and responsibilities of the Homeowners Association (HOA) is, Hi-Tech Security Solutions spoke to AJ van Rensburg, an attorney and director of AJ Van Rensburg Inc.
According to Van Rensburg, the basic fact is that when an individual buys into an estate, they are buying into a community and are contractually bound by the rules of the community once they sign the transfer papers.
Of course, this means the community must have a set of rules and regulations in place, the HOA cannot simply make up the rules as they go. More importantly, these rules must be presented to the residents at an AGM or similar meeting and the majority must vote in favour. These are then enforced as per the requirements of the estate's Memorandum of Incorporation (MOI). In times of disagreement, the MOI is critical to resolving differences. When it comes to security in particular, the same applies and all security processes must be documented correctly and clearly in order to stand up in a court of law, if so required.
The HOA's role in securing the estate is to promote the safety and security of the residents (or members). In doing so, it often contracts out to external service providers to fulfil tasks such as guarding and the maintenance of electronic security products.
The HOA needs to ensure that the contracts with the security company support its overall responsibilities and ensure efficient oversight of the service provider via an appointed representative and/or regular reports. The security work may be outsourced to a third party, but the HOA is still responsible for making sure it delivers the goods.
It's also worth noting that the security company is hired with specific tasks to perform, such as managing access control at the gate or patrolling the perimeter etc. No matter how important a resident is, they have no right to demand any services beyond that which the company is contracted for. It's not the guard's job to stop the neighbour's dog from barking or to wash your car.
Protocols of operation
Getting down to specifics, the HOA must ensure that all the processes and procedures the service provider is expected to fulfil are documented. This would, for example, include the process of granting access to a member and an alternate process if the first is not possible (such as a member losing his access card). Visitors to the estate, whether there for personal visits or contractors retained for a specific job also need a process by which they are allowed access and by which they are denied access.
The guards at the gate need to follow these procedures at all times, no matter who arrives at the gate. Van Rensburg notes that this applies to everyone. If the police arrive at the gate and want access without an invitation from a resident or a court order (a search warrant, for example), they should not be able to gain access since it is private property. In the case of the police, the HOA can decide on a security protocol, with the approval of the members, to allow them access.
It's also worth noting that the guards and the HOA do not take over the job of the police. They, according to protocol, have the right to deny access to someone who has an unlicensed car, for example – if that is part of the estates protocol – but they can't impound a vehicle or arrest the driver. When it comes to detaining a trespasser, the security company can hold the suspects until the police arrive, as long as the detention process is in their operational profile.
The processes employed by the security service provider, whether at the perimeter, at the gate or anywhere else, all depend on the contractual agreement between the HOA and the company. So it's no use abusing the guards at the gate because they won't let you in, they have to do their jobs as defined in the agreement, without giving special attention to anyone.
PoPI and your rights
With the Protection of Personal Information Act (PoPI) waiting to be enforced (see the article in this issue), some question the right of estates to hold the personal information of residents and visitors. The reality is that estates have to keep certain information of its members by law and PoPI won't change this. It may however, force estates to rethink the manner in which they store the information and whether they make it available to third parties – which they should not unless they have consent from the individual.
As far as visitors are concerned, they do not have to provide any personal information at the gate, but then they won't gain access. Once again, it is acceptable for estates to collect the information, as long as it's relevant, but they must ensure it is securely stored and securely deleted after a set time.
A final note for those looking to purchase a property in an estate and rent it out. Even if the estate doesn't screen your proposed tenants, it may be in your best interests to do so. Van Rensburg points out that while the tenants are subject to the same rules as owners, the ultimate responsibility for breaches and problems lies with the member who owns the property. Renting to unruly tenants may end up causing more problems and headaches than it's worth.
In conclusion, the legal obligations of the HOA, its individual members and visitors to an estate are clear. The problem lies in ensuring the rules and regulations are well defined and documented in such a way as to avoid any potential conflict. If a case goes to court, the judge will rely on the MOI as well as all correspondence between the parties, which puts the onus on the HOA to also ensure clear and concise communications with members at all times. In support of this, Van Rensburg points to recent judgements where a judge has found in favour of the HOA and not individuals who didn't feel obliged to follow the rules – even when claiming ignorance of the rules. One such finding can be found at http://www.saflii.org.za/za/cases/ZAKZDHC/2014/36.html
For more information contact AJ van Rensburg, VRB Attorneys, +27 (0)11 447 3034.
Further reading:
Convergence of cyber and physical security
Integrated Solutions Security Services & Risk Management
The overlap between cybersecurity and physical security will necessitate the integration of cyber and physical security in order to enable the sharing of events to the same security operations centre.
Read more...
---
Sustainability School opens for enrolment
Education (Industry) News Security Services & Risk Management
Three-part programme, first developed for Schneider Electric employees, is now available for free for companies worldwide. Attendees learn how to future-proof their businesses and accelerate their decarbonisation journeys.
Read more...
---
Success in business process best practices
Technews Publishing Kleyn Change Management Editor's Choice Integrated Solutions Security Services & Risk Management
This month we commandeer time with the woman who is spearheading our national conversation on Women in Security, Lesley-Anne Kleyn, to get to know the lady herself a little better.
Read more...
---
Security awareness training
Training & Education Security Services & Risk Management
It is critically important to have a security awareness solution that uses the limited time available to train effectively, and one that provides targeted education that is relevant to users.
Read more...
---
Technology to thwart solar panel thieves
Asset Management, EAS, RFID Security Services & Risk Management Products
A highly efficient industrial network is coming to the rescue of the solar industry, as solar panels, inverters and batteries are being targeted by thieves and threaten to destabilise the industry.
Read more...
---
Banking the unbanked comes with security risks
Financial (Industry) Security Services & Risk Management
As grim as it was, the pandemic of recent years and its resultant global economic crisis were a prime catalyst for record number of first-time bank users, the previously unbanked.
Read more...
---
Vulnerabilities in industrial cellular routers' cloud management platforms
Industrial (Industry) Cyber Security Security Services & Risk Management
Research from OTORIO, a provider of operational technology cyber and digital risk management solutions, unveils cyber risks in M2M protocols and asset registration that expose hundreds of thousands of devices and OT networks to attack
Read more...
---
SAFPS to launch a platform to combat fraud
Editor's Choice News Security Services & Risk Management
In response to the growing need for a proactive approach to fraud prevention, the SAFPS is developing a product called Yima, which will be a one-stop-shop for South Africans to report scams, secure their identity, and scan any website for vulnerabilities.
Read more...
---
End the scourge of solar panel theft
Guardian Eye IT infrastructure Security Services & Risk Management
Modern solar installations are designed so they can be put together very quickly, but this means they can also be dismantled very quickly, and so there has been a massive spike in the theft of solar panels from roofs.
Read more...
---
Troye and Arctic Wolf join forces
News Cyber Security Security Services & Risk Management
Troye has announced a strategic partnership with Arctic Wolf to enable Troye to provide customers with enhanced cybersecurity solutions and services that help protect their businesses from advanced cyber threats.
Read more...
---