printer friendly version
The basics of a security plan
Residential Estate Security Handbook 2016 - Vol 1
Residential Estate (Industry)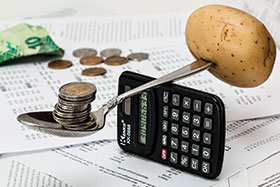 There has never been any doubt that when you build your new house a plan is necessary. In fact, there is a structured approval process that goes with the plan. The builder would be lost without a plan and you would move into your new house and be faced with surprises at every turn if he just tried his best.
Clearly the same logic applies to the security industry. Putting the security plan together is however a bit more complex. Security is made up of so many components, often championed by different companies, so putting a plan together can be a challenge.
We are however starting to see security integrators who have a full skill set. This would be the same as the builder who does some of the work himself and then uses sub-contractors to do the rest. The builder has become competent in understanding the full range of skills that are required, and is able to manage the full spectrum.
The starting point is the risk assessment and/or site survey. This set of documents will indicate the issues that need to be resolved in the security solution. The plan will be site and risk dependant. It will as a minimum address the following components of security:
• Manpower
• Electronics
• Data protection
• Monitoring
• Management
• Intelligence
• Maintenance and training
• Audit and review
Producing the plan is an iterative process of defining the requirements, evaluating costs and effectiveness and then reworking the plan to arrive at an optimum outcome. It is typically not a good idea to spend the maximum on the boundary fence and electric fence and then plan thermal cameras. The cameras must add value that not only provides a more secure solution, but reduces manpower and other component costs.
Preparing the plan requires an intimate knowledge of the security systems and processes. Clearly the plan must also be achievable. A Star Wars type plan will not work.
When working through the plan, that well known set of questions needs to be continually answered:
• WHAT must happen
• WHEN must it happen
• WHY must it happen
• WHERE must it happen
• HOW must it happen
As the plan comes together there needs to be provision for the continual process of capturing events so that the intelligence part of the solution has a basis to provide applicable outputs.
The plan will almost certainly require support from other service providers to ensure that the plan is functional. These will typically be:
• Power supplies
• Generator backup
• Building work
• Furniture
• Storage facilities
• Civil works to give access or protect the fence line against erosion
• Lighting in key areas
These requirements need to be clearly communicated to the client. In many cases, the good security plan is hindered by the lack of support services.
The most difficult part of the plan is in the presentation. There can be many ways of approaching this, however a tabulated summary is the most efficient. There can be supporting documents, however the tabulation of the plan is an easy read. It is also then not too difficult to revisit the plan when it needs to be updated.
It should be understood that the plan, when agreed, needs to then move into a design phase. The plan on its own is not likely to produce a happy outcome. While discussing the design of systems, we should understand that this concept applies equally to technology, manpower and management. That will be another discussion.
Finally, a few nice to have items to put into the plan:
• Indicate the implementation responsibility for each item in the plan.
• Make sure the plan is signed off by the client.
• The plan will require that the systems are integrated into a well-coordinated solution. Define how this will happen.
• There will need to be a design phase that follows the plan. Define who will do this.
• Include a proposed roll out programme so that there is an understanding of the time frames.
• Include source documents such as the risk assessment and any other relevant information as addendums. Often a security plan has traffic analysis details for the access control.
In many cases, the security plan will be a work in progress for a long time. It is however, vital to the successful outcome and does ensure that everybody is kept informed of the solution. We will all remember the TV series that had the punch line, "I love it when a plan comes together".
For more information contact Rob Anderson, rob@robanderson.co.za, www.robanderson.co.za
Credit(s)
Further reading:
Efficient security monitoring and control
Residential Estate Security Handbook 2020 , Residential Estate (Industry)
PowerManage is a cloud-based virtual control room tool for residential estates to self-monitor their security solutions.
Read more...
---
Directory listings
Residential Estate Security Handbook 2020 , Residential Estate (Industry)
Read more...
---
Visitor management for estates
Access & Identity Management Handbook 2020, Powell Tronics , Residential Estate (Industry), Access Control & Identity Management
Residential estates and business parks around South Africa have installed access control systems that aim to streamline access for both pedestrians and vehicular traffic.
Read more...
---
Residential Estate Security Conference 2019
October 2019, Technews Publishing , Editor's Choice, Residential Estate (Industry), Conferences & Events
Hi-Tech Security Solutions hosted the Residential Estate Security Conference in August, focusing on the people, technology and processes involved in an effective security solution for estates.
Read more...
---
Frictionless access with a wave
October 2019, IDEMIA , Access Control & Identity Management, Residential Estate (Industry)
IDEMIA was the Platinum Sponsor for the Residential Estate Security Conference 2019 and set up its MorphoWave Compact frictionless fingerprint biometric scanner at the entrance to the conference.
Read more...
---
Streamlined access and reporting
October 2019, Comb Communications , Access Control & Identity Management, Residential Estate (Industry)
The main focus of the Comb stand was its practical demonstration of the MK II Lite intercom system with third-party integrated products.
Read more...
---
A committed service provider
October 2019, Elf Rentals - Electronic Security Solutions , Perimeter Security, Alarms & Intruder Detection, Residential Estate (Industry)
The theme Elf promoted through its sponsorship was that it offers clients its own financial commitment and willingness to accept the risk of equipment failure.
Read more...
---
Thermal cameras with artificial intelligence
October 2019, Dahua Technology South Africa , Perimeter Security, Alarms & Intruder Detection, CCTV, Surveillance & Remote Monitoring, Residential Estate (Industry)
Dahua Technology showcased solutions that are important to residential estates, namely perimeter protection.
Read more...
---
Customised and integrated solutions
October 2019, Suprema , Access Control & Identity Management, Residential Estate (Industry)
iVisit offers both high-end and low-end residential complexes a cost-effective visitor management solution that is fully integrated into Suprema's offerings.
Read more...
---
Securing estate perimeters
October 2019, Nemtek Electric Fencing Products , Perimeter Security, Alarms & Intruder Detection, Residential Estate (Industry)
Nemtek has a range of products designed to secure the perimeters of estates, however its display at the conference focused on its Network Energizer and its Dual-Action Tension Sensor.
Read more...
---