printer friendly version
No effect at all
June 2015 News, Editor's Choice
There has been an enormous amount of discomfort in the South African security industry lately after the Private Security Industry Regulation Amendment Act had the 51% clause sneaked into it – who would notice a silly little addition that would require you to lose 51% of your company? This also applies to technology suppliers, not simply guarding companies.
Ignoring the stupidity of the clause and the lack of reasoning behind it – apparently, guards are a threat to national security – the intellectual giants in parliament claim that it will have no impact on the economy as a whole.
So the less than 20% of guards who are armed, who are South African citizens and most likely voted for the ANC, would simply go along with their bosses' demands to charge off to the Union Buildings to take over the country one chilly winter's morning. And apparently, the police and army would sit idly by and watch it all unfolding while daintily sipping their Earl Grey.
Someone has too much time on their hands and is paid way too much by the taxpayer.
But let's leave the utter ignorance, paranoia and complete lack of even the faintest concept of reality in the formulation of the clause. The intelligentsia who came up with this idea seem to think other companies in other industries will simply ignore the expropriation and carry on investing in South Africa – after all, it worked so well in Zimbabwe.
The bill has not yet been signed, but already the fallout is happening. The U.S. Senate approved the African Growth and Opportunity Act (AGOA) on 14 May. A move which is beneficial to South Africa – very beneficial. However, because of this little insignificant clause, AGOA has some changes this time.
The Security Industry Association of America released a statement recently about AGOA, noting, "In addition to extending the Act ... the bill includes a new provision establishing an out-of-cycle review mechanism to ensure compliance with fair trade practices required of Sub-Saharan countries receiving export preferences under AGOA."
Making specific mention of the 51% clause, this review mechanism will allow companies to petition the US Trade Representative if a country violates "AGOA eligibility criteria". The country could then lose some or all benefits of the AGOA deal.
And here's another sentence to be especially Proudly South African about: "Additionally, in an unprecedented move, the bill singles out a country for immediate review, requiring South Africa to undergo a six-month review beginning within 30 days of enactment."
Jake Parker, SIA director of government relations expanded on this, saying: "The inclusion of this enhanced oversight provision ... will lead to a more reciprocal and balanced trade relationship with beneficiary countries, most notably South Africa, the largest beneficiary of AGOA preferences by far."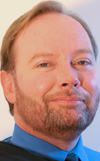 So the 51% clause could have a negative impact on industries not even remotely related to security. Let's hope someone, somewhere, somehow is able to persuade President Zuma not to sign the Act before more long-term economic and reputational harm is done to the country.
When you think about it, if the ANC really wants to hamstring the security industry for whatever reasons, all it has to do is provide an effective police force. Security is a grudge purchase and if people and businesses feel they can rely on the police in times of trouble, they won't spend their money on guards, alarms and so forth. The only beneficiaries of this 51% deal will be the old guard who end up owning these companies and the crime syndicates who will have an even easier ride.
Andrew Seldon
Editor
Credit(s)
Further reading:
TAPA: The role of an effective treasury function in business risk management
June 2019, Technews Publishing , News
Neil Le Roux, the Founder of Diligent Advisors will speak at the TAPA SA (Transported Asset Protection Association) annual conference on 26 July 2019.
Read more...
---
From the Editor's desk: No really, take it seriously
July 2019, Technews Publishing , News
Cybersecurity is a topic that has been done to death in the media. The blanket coverage has been so great that people, even the few that realised the danger, have started to gloss over the issue, barely ...
Read more...
---
Residential Estate Security Conference 2019
July 2019, Technews Publishing , Calendar of Events
20 August 2019    Indaba Hotel, Fourways, Johannesburg    Following sold-out events in 2017 and 2018, Hi-Tech Security Solutions will once again be hosting a full-day conference covering residential estate ...
Read more...
---
iLegal 2019
July 2019, Technews Publishing , Calendar of Events
12 September 2019    Johannesburg, South Africa    iLegal, hosted by Dr Craig Donald and Hi-Tech Security Solutions, returns in 2019 with another full-day event covering insights and advice into a range of ...
Read more...
---
Social media and intelligence-led surveillance
July 2019, Leaderware , Editor's Choice, Integrated Solutions, Security Services & Risk Management
Social media has become a major feature of most people's lives in the last few years and they can be invaluable as a source of information for companies and security organisations.
Read more...
---
The 4th Industrial Revolution
July 2019, Wolfpack Information Risk , Editor's Choice, Cyber Security, Security Services & Risk Management, Industrial (Industry)
Most major industries have turned to and are reliant on technology to run their operations. This is a time of great promise, but also one of frightening peril.
Read more...
---
Data protection more challenging
July 2019 , Editor's Choice, IT infrastructure
The number of businesses unable to recover data after an incident nearly doubled from 2016, according to the Global Data Protection Index surveying 2 200 IT decision makers from 18 countries.
Read more...
---
AI to grow in MEA
July 2019 , News
Annual spending on artificial intelligence in the Middle East and Africa to top $530 million by 2022.
Read more...
---
Ingo Mutinelli moves to IDEMIA
July 2019, Technews Publishing, IDEMIA , Editor's Choice, News
IDEMIA, the security and identity management company has announced that Ingo Mutinelli will be taking on the post of regional sales director for the southern Africa region.
Read more...
---
TAPA EMEA appoints Thorsten Neumann as president and CEO
July 2019, TAPA (Transported Asset Protection Association) , News, Asset Management, EAS, RFID
The Transported Asset Protection Association (TAPA) has appointed Thorsten Neumann as its first full-time president & CEO.
Read more...
---