printer friendly version
No effect at all
June 2015 News, Editor's Choice
There has been an enormous amount of discomfort in the South African security industry lately after the Private Security Industry Regulation Amendment Act had the 51% clause sneaked into it – who would notice a silly little addition that would require you to lose 51% of your company? This also applies to technology suppliers, not simply guarding companies.
Ignoring the stupidity of the clause and the lack of reasoning behind it – apparently, guards are a threat to national security – the intellectual giants in parliament claim that it will have no impact on the economy as a whole.
So the less than 20% of guards who are armed, who are South African citizens and most likely voted for the ANC, would simply go along with their bosses' demands to charge off to the Union Buildings to take over the country one chilly winter's morning. And apparently, the police and army would sit idly by and watch it all unfolding while daintily sipping their Earl Grey.
Someone has too much time on their hands and is paid way too much by the taxpayer.
But let's leave the utter ignorance, paranoia and complete lack of even the faintest concept of reality in the formulation of the clause. The intelligentsia who came up with this idea seem to think other companies in other industries will simply ignore the expropriation and carry on investing in South Africa – after all, it worked so well in Zimbabwe.
The bill has not yet been signed, but already the fallout is happening. The U.S. Senate approved the African Growth and Opportunity Act (AGOA) on 14 May. A move which is beneficial to South Africa – very beneficial. However, because of this little insignificant clause, AGOA has some changes this time.
The Security Industry Association of America released a statement recently about AGOA, noting, "In addition to extending the Act ... the bill includes a new provision establishing an out-of-cycle review mechanism to ensure compliance with fair trade practices required of Sub-Saharan countries receiving export preferences under AGOA."
Making specific mention of the 51% clause, this review mechanism will allow companies to petition the US Trade Representative if a country violates "AGOA eligibility criteria". The country could then lose some or all benefits of the AGOA deal.
And here's another sentence to be especially Proudly South African about: "Additionally, in an unprecedented move, the bill singles out a country for immediate review, requiring South Africa to undergo a six-month review beginning within 30 days of enactment."
Jake Parker, SIA director of government relations expanded on this, saying: "The inclusion of this enhanced oversight provision ... will lead to a more reciprocal and balanced trade relationship with beneficiary countries, most notably South Africa, the largest beneficiary of AGOA preferences by far."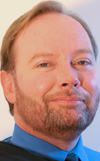 So the 51% clause could have a negative impact on industries not even remotely related to security. Let's hope someone, somewhere, somehow is able to persuade President Zuma not to sign the Act before more long-term economic and reputational harm is done to the country.
When you think about it, if the ANC really wants to hamstring the security industry for whatever reasons, all it has to do is provide an effective police force. Security is a grudge purchase and if people and businesses feel they can rely on the police in times of trouble, they won't spend their money on guards, alarms and so forth. The only beneficiaries of this 51% deal will be the old guard who end up owning these companies and the crime syndicates who will have an even easier ride.
Andrew Seldon
Editor
Credit(s)
Further reading:
Online fleet management system
Issue 1 2020 , News
Fleet Domain's online Fleet Management Information System is reducing operating costs and improving safety for South African logistics firms.
Read more...
---
Digital insurance bundle for assets and devices
Issue 1 2020 , News
My CyberCare is a specialist provider of personal, and SMME online cyber insurance, cyber detection and cyber monitoring solutions for both local and global consumption.
Read more...
---
IDEMIA to supply Morocco's national electronic ID cards
Issue 1 2020, IDEMIA , News
IDEMIA will supply Morocco with national electronic ID cards and introduce a secured digital identity online services platform.
Read more...
---
Rockwell Automation to acquire Avnet
Issue 1 2020, Rockwell Automation , News
Rockwell Automation announced it has signed an agreement to acquire privately held Avnet Data Security, an Israeli-based cybersecurity provider with over 20 years' experience providing cybersecurity services.
Read more...
---
The instruments for investigation
Issue 1 2020, Technews Publishing , Security Services & Risk Management
Regardless of the reason for investigation, the investigation is only as good as the investigators.
Read more...
---
Do we really want simplicity?
Issue 1 2020, Technews Publishing , News
Everything today has to be simple, easy and fast. Even access to your bank account has to fit these adjectives and banks spend significant time and money trying to ensure their web and mobile interfaces ...
Read more...
---
Longse Distribution to become LD Africa
Issue 1 2020, LD Africa , News
Brendon Whelan, sales manager for Longse Distribution, announced that the company officially changed its name to LD Africa as of 20 January 2020.
Read more...
---
Three expos in one
Issue 1 2020 , News
Looking ahead to 2020 Vision: combined Securex South Africa, A-OSH EXPO and Facilities Management Expo 2020 promises to be even bigger and better.
Read more...
---
Security events you can't miss in 2020
Issue 1 2020, Technews Publishing , News
Hi-Tech Security Solutions will host a number of focused events in 2020 to highlight the latest in security technology and the operational benefits they deliver.
Read more...
---
David Shapiro to chair ESDA
Issue 1 2020, ESDA (Electronic Security Distributors Association , News
The Electronic Security Distributors' Association (ESDA), established in 1989, has elected David Shapiro as its chairperson for 2020.
Read more...
---