printer friendly version
IBM chooses CNL for security
CCTV Handbook 2015
CCTV, Surveillance & Remote Monitoring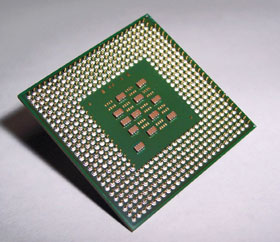 IBM is a globally integrated enterprise operating in over 170 countries. IBM United Kingdom's history began on November 19, 1951 and today IBM UK has around 20 000 employees, bringing innovative solutions to a diverse client base to help solve some of its toughest business challenges.
In addition to being the world's largest IT and consulting services company, IBM is a global business and technology leader, innovating in research and development to shape the future of society at large. IBM's prized research, development and technical talent around the world partner with governments, corporations, thinkers and doers on ground-breaking real-world problems to help make the world work better and build a smarter planet.
IBM and its brand name are globally recognised as a leading US company. While this brand recognition has obvious benefits, the flip side to this is IBM is an easily-identifiable target for individual's intent on damaging the US and its perceived assets.
The challenge was to provide IBM with a method of ensuring consistent levels of security across its 26 locations in the UK. IBM needed to ensure better visibility of threats to all of its sites, assets and people. The solution was required to rationalise the number of control rooms, which would generate a rapid return on investment, provide improved efficiency and reduce on-going costs.
IBM wanted to proactively identify trends and irregularities across all the locations, allowing actions to be taken to reduce business risks. It had a number of unconnected systems from a variety of manufacturers over these sites totalling more than 700 security devices. It wanted to reduce redundancy in these security systems, maximising the investment they had already made.
Finally, the solution needed to be easy to use, ensuring even during a major incident operators were still able to easily navigate and utilise all of its features.
The CNL solution
IBM selected IPSecurityCenter as a platform for its security solution. The solution was exceptional and was selected as a finalist by an independent expert panel in the Security Excellence Awards 2008.
Firstly, IBM realised the only way to achieve its goals was to create a centralised command and control centre, which integrated its entire physical security infrastructure including: access control, CCTV, intruder detection and fire alarm inputs across all locations. Centralising the security management would allow it to maintain a consistent level of security across all locations. All of the information from the sub system would be collected in this centralised management system.
All of the resulting data needed to be presented in an easy to use interface, ensuring only relevant information was displayed when required. This was presented on individual operator workstations and a strategically placed video wall.
Management required detailed reports for strategic decisions; this was accomplished by using the customisable reporting within IPSecurityCenter. Increasing efficiency was part of the requirement. As a result routine tasks were automatically scheduled hourly, daily, weekly or monthly to eliminate human error. Additionally, IPSecurityCenter enabled the transfer of all paper based policies into automated operator guidance, which improved efficiency and ensured consistent responses to incidents and events.
Benefits realised
IPSecurityCenter has helped IBM convert the information from all its security systems into visual intelligence, which has led to improved situational awareness for all security staff.
The workflows within IPSecurityCenter have helped the security staff to provide faster and more effective responses to incident and event management, which has resulted in a reduced level of interruptions to the business. The trend analysis has assisted the security team to identify frequently occurring incidents, allowing management to add resources to reduce these.
IBM saw an ROI on its investment through cost savings within the first 18 months. A price cannot be put on the increased level of security at all of the IBM sites; a single security breach could cause untold damage both financially and to the IBM brand. The impact would affect both customer trust and investor confidence.
In the long term, IBM will see increased functionality and further cost savings. Automatically distributed SMS and e-mail messaging will enable more efficient and effective methods of delivering information to the necessary individuals. Using IPSecurityCenter, new security staff will only need to learn one intuitive system therefore reducing training requirements.
The open architecture of IPSecurityCenter will allow the integration of new technology as the need occurs. For example it could allow the use of biometric, analytic technologies and GIS mapping. Furthermore, the scalability of the system will enable new buildings to be quickly added when required. The system has been stress tested to handle 6,9 million triggers in a 24 hour period, more than enough to meet the demand of an organisation the size of IBM.
Integrated technologies
• GE PicturePerfect.
• Milestone VMS.
• Visimetrics.
• Siemens GSM.
• 360 Vision matrix.
• VCL matrix.
• Vicon matrix.
• Barco video walls.
• A range of cameras and DVRs.
Key benefits
• Reduced security risks.
• Increased situation awareness.
• Centralised control.
• Reduced costs.
• Policy compliance.
• Operator guidance.
• Removed vendor dependency.
For more information contact CNL Software EMEA, +44 1483 480 088, [email protected], www.cnlsoftware.com
Further reading:
Mount Nelson opts for cloud surveillance
CCTV, Surveillance & Remote Monitoring Entertainment and Hospitality (Industry)
IOT Revolution Technologies, in partnership with MeyCom, will be implementing over 250 cloud driven Verkada cameras at the Belmond Mount Nelson Hotel.
Read more...
---
Avoiding human error at ports
LD Africa Transport (Industry) CCTV, Surveillance & Remote Monitoring Products Logistics (Industry)
LD Africa introduced a local port to the AxxonSoft Port Security System ,a solution that helps overcome the element of human error and eliminate paperwork.
Read more...
---
Compact, lightweight bullet cameras with support for analytics
Axis Communications SA Products CCTV, Surveillance & Remote Monitoring
Axis Communications announced two new outdoor-ready bullet-style cameras featuring deep-learning processing units for analytics based on deep learning on the edge.
Read more...
---
Numerous challenges for transport and logistics
Transport (Industry) CCTV, Surveillance & Remote Monitoring Security Services & Risk Management Logistics (Industry)
Operators are making significant investments in automation and digitalisation in order to address security concerns, improve loss prevention as well as efficiency, and reduce unit order costs.
Read more...
---
A key to urban transport challenges
Axis Communications SA Transport (Industry) CCTV, Surveillance & Remote Monitoring Integrated Solutions Logistics (Industry)
There are many enabling technologies that can impact transportation in South Africa, but a good place to start is by considering the applications for smart physical technology with the ability to collect and respond to data.
Read more...
---
Hikvision aims for solutions
Technews Publishing Hikvision South Africa Editor's Choice CCTV, Surveillance & Remote Monitoring News Integrated Solutions Conferences & Events
Hikvision recently held a roadshow titled Industry X, where the company highlighted its latest products and solutions, supported by partners and distributors.
Read more...
---
Reliable, low-maintenance video appliances
Technews Publishing Editor's Choice CCTV, Surveillance & Remote Monitoring News IT infrastructure Products
Symetrix, part of the Agera Group, has added the AES range of video recording servers, storage appliances and workstations to its portfolio.
Read more...
---
A new full-colour era
Dahua Technology South Africa CCTV, Surveillance & Remote Monitoring
Traditionally, there have been two options for using surveillance cameras in the dark: flooding the scene with visible light, or alternatively using infrared (IR) illumination.
Read more...
---
AIoT delivers dynamic digital platforms
Hikvision South Africa CCTV, Surveillance & Remote Monitoring
Many stadiums or venues are seeking new, smart solutions that can help venue operators to stay on top of real-time situations dynamically on digitally driven platforms, and to achieve more efficient and sustainable venue management.
Read more...
---
Upgraded security and AI monitoring at upmarket estate
Watcher Surveillance Solutions Editor's Choice CCTV, Surveillance & Remote Monitoring Integrated Solutions Residential Estate (Industry)
Estate upgrades and enhances its security through a partnership between surveillance specialist Watcher and the incumbent guarding company.
Read more...
---