printer friendly version
Will 4K make an impact this year?
CCTV Handbook 2015
CCTV, Surveillance & Remote Monitoring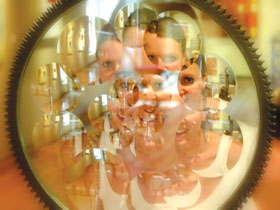 There can be no doubt that 4K, or Ultra HD, is an amazing technology. The images offered are outstanding and will provide more than enough for almost any security operation, including using analytics for facial recognition and so forth. 4K offers a resolution four times higher than HDTV (1920 x 1080 pixels), delivering 3840 x 2160 pixels.
The catch is you need a 4K camera and a 4K monitor if you are to see the benefits of this technology, and in between the two you need enough bandwidth to transfer the video images – which may be tricky on a Telkom ADSL line – as well as more storage to store the video. It is definitely not going to replace your current set of IP or analogue cameras, although proper placement could see one 4K camera replacing a few older cameras – depending on the area under surveillance.
Hi-Tech Security Solutions asked two of the companies in the 4K game, Bosch and Hikvision, for their take on the 4K game. Where is the technology going, who is using it and where can it make an impact? Also, how can users make full use of the technology without killing their network? Will we see a broad adoption in 2015? What should users be aware of when contemplating 4K?
Adler Wu, product marketing manager at Hikvision, does not expect to see a huge impact on the CCTV market in the short term. The reason he gives is that of the real requirements of users. "Today, a full HD or 3-megapixel solution can satisfy most requirements in an optimal and cost-efficient way, especially when considering bandwidth and storage cost. It will be a real challenge for end-users to adopt a 4K solution on a massive scale, and when they do it will only be in specific verticals."
Pieter van de Looveren, from Bosch Security, says we are currently seeing the first 4K cameras being delivered to the market. "These cameras introduce the next big trend in video surveillance and will further increase the effectiveness of retrospective analysis. Highly detailed images make it easy to clearly distinguish individuals or minor details. Especially in applications with a high security risk, we see an increase demand for such highly detailed images."
He adds that the main challenge remains the management of the increased amount of video data (higher bitrates), the capture of fast moving objects and challenging lighting conditions. "Apart from these challenges, we also need to ensure that the infrastructure and peripherals like monitors, video management software, viewing clients, network etc, are capable of managing these ultra-high resolutions. By equipping the DINION IP ultra 8000 MP with content based imaging technology, intelligent video analysis and a powerful hardware platform, Bosch has managed to tackle the main challenges."
He admits, however, that the adoption of this technology depends on the speed with which the associated ecosystem makes solutions available, such as hardware (eg, monitors) and software suppliers (eg, third-party VMS suppliers). And he also points out that Bosch already provides both viewing clients as well as video management software capable of utilising the advantages of ultra high-resolution images.
Where 4K fits
Hikvision's Wu says 4K cameras will be particularly suitable for large scenes where more image details are required, such as in city surveillance or stadium/venue projects. "4K cameras provide more pixels than a full HD camera and are particularly useful when video content analytics is needed. Due to the increased pixels from a 4K camera, we can get much more accurate information for video analysis, such as character recognition, target object tracking and much more.
Van de Looveren expands on this, adding airports, critical infrastructure and railway applications to the list of areas in which 4K can be used effectively. "In these applications, the Ultra HD solutions are ideal to provide a detailed overview of a large area or to monitor a large crowd. Thanks to the high resolution in combination with the ability to set certain areas of interest (regions of interest), it is possible to focus attention whilst maintaining the complete overview.
"In combination with a telephoto lens, the ultra high resolution can be ideally used for identification purposes offering high number of pixels-per-metre over large distances. This is ideal for monitoring individuals in a crowd in football stadiums, for example. Ultra HD delivers amazing detail ideal for most effective retrospective analysis and therefore very suitable in case of high security risk projects."
What about bandwidth?
The detailed images 4K offers is definitely worth having in those scenarios, but there is still the question of bandwidth. All those extra pixels are going to require significant network resources to transport the video to a control room. What is the industry doing to address this issue?
Wu says one bandwidth-related issue is that most 4K cameras currently available still use H.264 chipsets, which can create overload issues for the transmission and storage of surveillance footage. "The biggest factor affecting widespread adoption of 4K is storage and bandwidth requirements, which will be greatly intensified. Therefore H.265 will be a major factor as to whether 4K technology will be popular in practical applications."
As mentioned above, Van de Looveren says Bosch offers Content Based Imaging Technology (CBIT) alongside Intelligent Video Analysis in its 4K cameras. "Besides automatically alerting when certain criteria are met and assisting in retrieving the correct data, intelligent video analysis at the edge provides the camera the ability to decide what to stream or not to stream to the network based on relevancy."
Depending on movement and varying light intensity, camera settings are continuously and dynamically adjusted to ensure perfect exposure of objects of interest, while reducing bitrate by up to 50 per cent. Consequently, storage costs and network strain are reduced significantly without compromising video quality.
"By enabling the cameras from Bosch to directly write data to the available iSCSI storage devices, hardware components like multiple network servers can be eliminated. VRM also automatically balances the video streams to the free available storage volumes, increasing efficiency substantially. Less redundant storage is needed and it is easier to respect retention times with a minimal risk of overwriting."
From this it's easy to see that should one make the decision to opt for 4K, it is important, as Wu points out, that the "whole system components should be 4K compliant, including cameras, recording devices, display devices – and there must be enough storage." It is also critical to ensure the transmission component is robust enough to take high data loading throughput.
As with all security implementations, the success of the venture depends on whether the planning is done effectively from the start and the user understands what the goals of the IP surveillance solution are.
Hikvision's 4K offering
Hikvision provides a full range of 4K systems, including 4K lenses, 4K cameras, 4K NVRs and 4K monitors. Additionally, Hikvision also strives to go beyond ultra-high definition, by adding more advanced analytics features to its 4K products for improved video data use. Says Wu, "Now, with the use of 4K, which allows for more information to be extracted, this will bring accuracy and quality of analytical content analysis to a whole new level and at the same time bring users the true value for application use. Moreover, with the total system that Hikvision provides, we believe we can stand out among the competition when it comes to implementing 4K solutions in vertical markets."
Bosch's 4K offering
Van de Looveren explains that Bosch offers the DINION IP ultra 8000 MP, enabling customers to either cover a large area or identifying objects at a great distance. "The 4K Ultra HD technology from Bosch offers either 4K Ultra HD or 12-megapixel resolution to deliver ­amazing detail even when zoomed-in. With an incredibly high frame rate of 30 frames per second in 4K Ultra HD mode and 20 frames per second in 12 megapixel mode, it is possible to capture fast moving objects in high resolution.
"The images produced are perfect for a detailed and effective retrospective analysis. The camera's ability to give a wide-angle overview and multiple focus points on a single screen helps to focus on details without losing the bigger picture."
For more information contact: Bosch Security Systems – South Africa & Sub-Sahara Africa, +27 (0)11 651 9813, charles.coetzee@za.bosch.com, www.boschsecurity.co.za . Hikvision, +86 571 8700 6060, wulin@hikvision.com, www.hikvision.com
Credit(s)
Further reading:
Reinventing network camera security
Issue 1 2020, Axis Communications SA , CCTV, Surveillance & Remote Monitoring
Now in its seventh generation and celebrating its 20th anniversary, the Axis ARTPEC chip was launched in 1999 designed to optimise network video.
Read more...
---
Cloud-based fleet and driver management
Issue 1 2020, Graphic Image Technologies , CCTV, Surveillance & Remote Monitoring
Graphic Image Technologies (GIT) has announced the availability of a cloud-based dashcam designed to improve on-the-road behaviour and assist in improving fleet management.
Read more...
---
Seven key trends for 2020
Issue 1 2020, Hikvision South Africa , Editor's Choice
Hikvision looks at a few trends that will affect the security industry in 2020 and beyond.
Read more...
---
Cathexis specialises in integration
Issue 1 2020, Cathexis Technologies , CCTV, Surveillance & Remote Monitoring
The integration of multiple systems is intrinsic and essential to the goal of creating an effective and efficient operational environment.
Read more...
---
Video and audio convergence
Issue 1 2020, Hikvision South Africa , Perimeter Security, Alarms & Intruder Detection
Hikvision has introduced its video and audio convergence solution to the market, featuring an innovative real-time intrusion deterrent feature.
Read more...
---
Do wireless networks meet modern surveillance demands?
Issue 1 2020, Duxbury Networking, RADWIN , CCTV, Surveillance & Remote Monitoring
It is predicted that video will account for 15,1 zettabytes (1 zettabyte = 1 trillion gigabytes) of data annually, which is more than any other IoT application.
Read more...
---
Traffic doesn't have to be this way
Issue 1 2020, Dahua Technology South Africa, Axis Communications SA , CCTV, Surveillance & Remote Monitoring
More effective traffic management is something that would save us all a lot of frustration and wasted time, and it's one of the areas where AI and big data can have a significant impact.
Read more...
---
Dahua launches Hunter Series
Issue 1 2020, Dahua Technology South Africa , CCTV, Surveillance & Remote Monitoring
Dahua launches a new dual-PTZ camera that enables flexible and multi-scene panoramic monitoring.
Read more...
---
8 MP fisheye camera
Issue 1 2020, Dallmeier Electronic Southern Africa , CCTV, Surveillance & Remote Monitoring
Dallmeier's new 8 MP fisheye camera combines AI-supported object classification and H.265 in a compact design.
Read more...
---
Using ANPR to enhance security
Issue 1 2020, Duxbury Networking , CCTV, Surveillance & Remote Monitoring
Deep learning and AI-based algorithms enable ANPR cameras and their associated software to detect and recognise number plates with an extremely high level of accuracy.
Read more...
---