printer friendly version
Remote surveillance exposed
CCTV Handbook 2015
CCTV, Surveillance & Remote Monitoring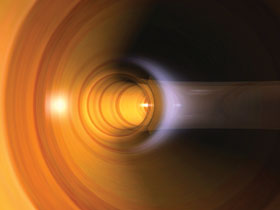 Remote monitoring has grown significantly in South Africa over the past few years as more companies opt to have their surveillance systems monitored from far away to avoid any collusion with or intimidation of guards and operators. But just how reliable are remote monitoring operations in a country that suffers from poor connectivity issues – not to mention the expense of bandwidth.
The same applies to cloud or hosted surveillance, where companies offer to host video on remote servers, accessible via the Internet. It may sound like a good idea, but is it really practical in South Africa where access is limited, bandwidth poor and very costly.
Hi-Tech Security Solutions asked Niven Perumal of Guardian Eye, part of Vox Telecom, and Philip Smerkovitz from TeleEye (South Africa) to provide us with some insights into remote monitoring and hosted surveillance.
Hi-Tech Security Solutions: Is remote surveillance really possible in South Africa or Africa given the poor state of bandwidth and its exorbitant costs? What types of solutions can clients realistically expect to work well for them?

Niven Perumal.
Perumal: Although the cost of bandwidth is still expensive in SA compared to the rest of the world, there is a definite drive to bring down costs from the service providers. The line speeds are improving with the entry level ADSL now starting at 1 Mbps. The competition for bandwidth sales amongst the service providers is also rife now with more than 10 ISPs offering Internet services, some of which (like Vox Telecom) are now offering data bundles that roll over to the new month, which is benefiting the consumers.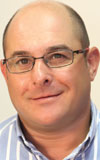 Philip Smerkovitz.
Smerkovitz: Remote monitoring can be broken down into two key areas, namely, remote video management and remote video alarm verification. Remote video management is when the user has access to their own live views, usually for management purposes and remote video alarm verification is when the user subscribes to a control room service that handles video alarm verification services on their behalf. Both work very well provided the correct equipment and service provider is selected, and the necessary bandwidth requirements provided for.
Recently cloud services have become available whereby the user can conduct their own video alarm verification, however I strongly advise that this type of service is outsourced to a professional remote video response centre for the critical monitoring of alarms.
Remote surveillance has been available in SA for many years and has been highly successful provided the correct equipment manufacturer has been selected, particularly when historically the costs and availability of bandwidth have been our most significant challenges.
Any DVR or IP camera with a TCP/IP connection can be viewed remotely. The differentiating factors between poor and exceptional performance is determined by the compression technology and optimised remote data streams provided by the manufacturer.
Compression technology such as SMAC-M provides for low-bandwidth monitoring without the degradation and break-up in image quality, allowing for monitoring over the most challenging and erratic network conditions. A compression technology such as SMAC-M can utilise 50% less bandwidth than H.264 based compression when streaming the same HD images.
If separate remote data streams are not provided for by the manufacturer, then local LAN access will affect remote performance and vice versa. A system should be carefully chosen that provides separate recording – LAN, remote and mobile – data streams for true no compromise performance.
Hi-Tech Security Solutions: How does the service provider deal with the bandwidth issue? This includes not only having bandwidth available to stream and record multiple streams of video, but also to ensure that there is a backup when Telkom has an outage or when Eskom has one of its frequent blackouts.
Perumal: The latest DVRs and NVRs now have built in transmission management which caters for multiple streaming requirements; in terms of high availability, we are seeing an uptake in LTE in the urban areas and clients are using this as a failover option. The power crisis is going to have an impact on crime and the CCTV solutions people have deployed, forcing customers to look at bigger UPS systems and generators for failover too.
Smerkovitz: The remote topology could be that the surveillance equipment connects to a hosted cloud solution and from there to remote operators or users, or the equipment connects directly to a remote video response centre.
In both cases the bandwidth from site to cloud provider or service provider is critical and one should take into account the image quality to be streamed, e.g. 1080p HD, 720p HD or lower PAL resolutions. The uplink speed from site to cloud or provider is of critical importance. Most ISPs quote the effective downlink speed of the line which is of no significance when streaming images from a site.
Backup power requirements at the site must always be taken into account particularly when critical alarm monitoring is required. Due to the price implications of extended power backup solutions, users often compromise in this area and find their remote monitoring solutions are compromised and rendered useless, particularly during recent load shedding when security risk is at its highest.
The ISPs and remote video response centres need to provide for backup power solutions that can run for a number of days without interruptions.
Hi-Tech Security Solutions: Is it realistic to have multiple video streams running at all times in a control room, or should customers look for a black-screen approach, relying on video analytics or traditional alarms to alert them when there is a problem? Which is the better option? Are video analytics solutions up to the job?
Perumal: We believe black-screen approach is the effective solution for remote monitoring, reducing bandwidth requirements. The combination of outdoor detectors together with the visual confirmation of CCTV provides Vox Telecom with an effective remote monitoring solution for our clients. Video analytics is going to be the future as the technology improves, but for now we believe in a double trigger confirmation to reduce false call-outs to sites.
Smerkovitz: Certain remote monitoring functions, such as street surveillance and traffic monitoring rely on 24-hour remote streams to the control room. This is a highly bandwidth and operator intensive application and this type of operation should only be undertaken by control rooms specifically geared for this type of service.
In the case of alarm verification or event based monitoring, it is not necessary for dedicated streams for each site, however, the service provider must be aware of their contention ratios and available bandwidth at all times.
Video analytics are just another form of alarm activation device as are sensors and detectors, and careful attention should be paid to the reduction of false alarms as with any types of alarm sensors. Correctly specified and implemented, analytics devices work very well, provided the shortfalls of certain video types such as optical versus thermal imaging are understood and accounted for.
When using optical cameras with analytics, I highly recommend the addition of secondary detection devices should the optical images be compromised in any way, rendering the analytics useless.
False alarms are a cancer to any control room and can compromise the effective running and profitability of a control room, not to mention compromising the safety of other sites monitored by the same control room. When using video analytics, missed alarms should enjoy equal consideration, which can be due to many factors; however, this has no effect on control room bandwidth, but certainly compromises the safety of the site.
Hi-Tech Security Solutions: How can a potential client discover whether his proposed remote provider can actually do the job required?
Perumal: It is key to evaluate the service providers control room setup, look at the faculties and track record before signing a contract. The service provider needs to provide value add in terms of complementary services and have a growth strategy in order to be sustainable in providing a quality service.
Smerkovitz: The customer should question the above and ask for references and policies. Careful attention should be paid to the providers choice of monitoring equipment and software, and one should look out for equipment that complies to international standards such as BS:8418 / 5979, a British standard for remote monitored video alarms and control rooms.
The customer should also examine the service level agreement carefully and see that they are getting what they pay for.
The customer should be particularly cautious of the low-cost operator using low-cost non-integrated alarm panels and DVRs or IP cameras to perform remote alarm verification services. A solution that provides for comprehensive logs both at the equipment and the control room end should be chosen to ensure accountability of the service provided. These logs provide critical information as to the time the event took place, the response time and actions of the operator. They should also be tamper proof and always available by the customer for scrutiny.
Hi-Tech Security Solutions: What skills do you require in your operation? Are your operators educated guards or IT graduates etc.? What training do you put them through initially and on an ongoing basis?
Perumal: We look for a minimum PSIRA registered grade C operators and 5 fives control background knowledge. We take them through the systems training for a period of a month before they will be ready to handle customer incident management. We also employ senior team leaders who are able to communicate at a senior level with CEOs, shift managers and client key holders to provide professional communication and crisis management when required.
Smerkovitz: As a manufacturer and distributor of remote surveillance solutions, we provide our control room customers with training programmes for their operators.
Hi-Tech Security Solutions: Is VSAAS (video surveillance as a service) an option in South Africa? By VSAAS we mean a contract where the customer pays a monthly fee and the service provider handles the hardware, software, maintenance, control room and the alarms.
Perumal: When looking for a service provider, one has to look at what value adds the company can offer in terms of the data link services, maintenance SLA, rental financing options, quality of the faculties and does their business have sustainability. What is most frustrating for clients is finger pointing when the solution fails, such as systems outages, links failing and systems not being repaired within SLA. In some instances, this can span three service providers that make up the remote monitoring service: the data ISP, the CCTV installer and the remote monitoring service provider. If one combines all these services from one service provider, the frustration is eliminated from the client's perspective.
Smerkovitz: Yes, I believe this is a viable option provided the service provider and equipment are carefully selected and the criteria discussed above taken into account.
Hi-Tech Security Solutions: Please briefly describe the remote offering you provide to clients and tell us why it works for your clients.
Perumal: Due to the fact that Vox Telecom can provide the full turnkey solution which includes equipment, installation, maintenance SLA, remote monitoring and the data link infrastructure, clients have a peace of mind that, should there be a problem, there is a single point of contact and accountability. We also project manage the complete solution and only start billing once all the components are implemented and received sign-off from our clients. The majority of our clients opt for the managed service option, thereby there is no depreciation and capital outlay. In two or three years, our clients can opt for a technology upgrade, thereby keeping them abreast of the latest CCTV and security solutions on the market – which is a win-win for all.
Smerkovitz: As a manufacturer and distributor we do not provide these services directly, however we have an extensive list of TeleEye equipped control rooms countrywide that offer a broad range of professional video alarm verification and video management services.
For more information, contact TeleEye (South Africa), +27 (0)11 557 9200, www.teleeye.com or Vox Telecom, +27 (0)87 805 0000, [email protected], www.voxtelecom.co.za
Credit(s)
Further reading:
Mount Nelson opts for cloud surveillance
CCTV, Surveillance & Remote Monitoring Entertainment and Hospitality (Industry)
IOT Revolution Technologies, in partnership with MeyCom, will be implementing over 250 cloud driven Verkada cameras at the Belmond Mount Nelson Hotel.
Read more...
---
Avoiding human error at ports
LD Africa Transport (Industry) CCTV, Surveillance & Remote Monitoring Products Logistics (Industry)
LD Africa introduced a local port to the AxxonSoft Port Security System ,a solution that helps overcome the element of human error and eliminate paperwork.
Read more...
---
Compact, lightweight bullet cameras with support for analytics
Axis Communications SA Products CCTV, Surveillance & Remote Monitoring
Axis Communications announced two new outdoor-ready bullet-style cameras featuring deep-learning processing units for analytics based on deep learning on the edge.
Read more...
---
Numerous challenges for transport and logistics
Transport (Industry) CCTV, Surveillance & Remote Monitoring Security Services & Risk Management Logistics (Industry)
Operators are making significant investments in automation and digitalisation in order to address security concerns, improve loss prevention as well as efficiency, and reduce unit order costs.
Read more...
---
A key to urban transport challenges
Axis Communications SA Transport (Industry) CCTV, Surveillance & Remote Monitoring Integrated Solutions Logistics (Industry)
There are many enabling technologies that can impact transportation in South Africa, but a good place to start is by considering the applications for smart physical technology with the ability to collect and respond to data.
Read more...
---
Hikvision aims for solutions
Technews Publishing Hikvision South Africa Editor's Choice CCTV, Surveillance & Remote Monitoring News Integrated Solutions Conferences & Events
Hikvision recently held a roadshow titled Industry X, where the company highlighted its latest products and solutions, supported by partners and distributors.
Read more...
---
Reliable, low-maintenance video appliances
Technews Publishing Editor's Choice CCTV, Surveillance & Remote Monitoring News IT infrastructure Products
Symetrix, part of the Agera Group, has added the AES range of video recording servers, storage appliances and workstations to its portfolio.
Read more...
---
A new full-colour era
Dahua Technology South Africa CCTV, Surveillance & Remote Monitoring
Traditionally, there have been two options for using surveillance cameras in the dark: flooding the scene with visible light, or alternatively using infrared (IR) illumination.
Read more...
---
AIoT delivers dynamic digital platforms
Hikvision South Africa CCTV, Surveillance & Remote Monitoring
Many stadiums or venues are seeking new, smart solutions that can help venue operators to stay on top of real-time situations dynamically on digitally driven platforms, and to achieve more efficient and sustainable venue management.
Read more...
---
Upgraded security and AI monitoring at upmarket estate
Watcher Surveillance Solutions Editor's Choice CCTV, Surveillance & Remote Monitoring Integrated Solutions Residential Estate (Industry)
Estate upgrades and enhances its security through a partnership between surveillance specialist Watcher and the incumbent guarding company.
Read more...
---