printer friendly version
Power to the camera
CCTV Handbook 2015
CCTV, Surveillance & Remote Monitoring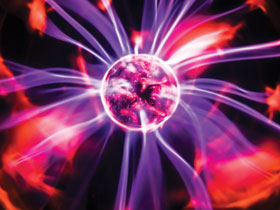 When it comes to CCTV and surveillance projects, a lot of time and effort goes into the planning of the solution, the hardware and software products to use, and the network required to handle the video streams. However, not much attention is given to the power infrastructure of the solution.
In South Africa today, with Eskom on its last legs, an effective power management solution is critical if you don't want your security surveillance to be load shed at the most inconvenient time. In situations where surveillance is not critical, a few hours without camera coverage can be written off as a nuisance, but when your video is critical, you need to ensure your surveillance stands the test of Eskom.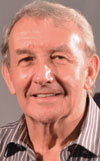 Neill Schreiber, Master Power Technologies.
Hi-Tech Security Solutions examined the issue of power management in the surveillance context and asked Shane Griggs, from PSS Distribution, and Neill Schreiber, of Master Power Technologies, for their input, specifically with respect to today's business environment with regular blackouts.
Today, one of the largest dangers companies face is the load shedding schedules that Eskom provides. Griggs says this is an open advert that power will be off in a certain area at a certain time. "Criminals use this to their advantage as they know that most of the time, companies' high quality surveillance equipment will not be working. Another danger is that with load shedding comes a lot of surges, spikes and dips. Unprotected equipment can be damaged by this. Last year, insurance claims on electronic devices increased on claims due to surges as a result of the load shedding."
Schreiber echoes this, noting that, like all electronic equipment, surveillance equipment is susceptible to spikes and lightning surges. These spikes and surges can cause damage to the connected equipment, which can leave the surveillance operation blind in some areas when the equipment eventually fails. Naturally, without a backup power supply, nothing will work during blackouts.
He adds that for data centres and high security areas, it is unlikely that in today's environment, the user will not install security systems without providing a UPS with surge protection installed on the incoming mains connections – as a minimum.

PSS EP-Series 60 kVA UPS.
PSS has found a definite increase in demand for power solutions from the security industry. "Companies are realising the reality of the power conditions in South Africa and the demand for UPSs, inverters and generators has increased drastically," says Griggs. "We usually recommend UPSs as these units protect against surges, spikes, dips, high/low voltages and blackouts. It is an all in one solution for security surveillance systems."
He says inverters are another option for clients, but PSS Distributors recommends these more for homeowners as the cost is considerably lower – inverters are mainly designed to supply backup power.
How to protect your equipment
Knowledge of cameras, management software and servers is common in the surveillance business, but understanding how to secure your power supply and what equipment is best suited to your environment is not as common.
It is assumed that the supplier of the individual items will have the knowledge of the power requirements of their equipment. However, Schreiber says it is up to the project co-ordinator to ensure that all equipment comprising the surveillance solution, including items such as servers, CCTV cameras, etc are included in the total power calculation. "Alternatively the surveillance solution could be connected to a larger UPS supplying the main computer system where this is applicable."
When called in to provide power management, PSS Distributors is able to assist with power solutions, but requires information on the cameras, servers, recorders, network equipment, etc. Griggs says this can even be done telephonically.
"Should we not be able to assist over the phone, we can do a site visit where we collect all the information on how many cameras, servers, network equipment, recorders the company has and then size the UPS or inverter accordingly. On larger setups, we recommend that clients purchase parallel units – should the one UPS fail, the other will take over.
"Power management on UPSs can be done via the network, allowing the UPS's network adapter to send an email to let you know when there is a power failure. Should this be at night or over a weekend, you will be aware of this and can make a decision to go to your business should power not return within a certain amount of time."
What to protect
It would be great for a business to be able to implement a power management solution that would allow the whole operation to continue running when the mains power fails, but this is an extremely expensive option. Griggs says that with the cost of batteries and fuel, the running cost will simply be too high.
"PSS strongly recommends that only the necessary equipment and emergency lights be put on a UPS, inverter or generator." He suggests companies identify which systems must continue to operate in a blackout and contact a supplier to advise further.
Schreiber adds that double conversion UPS units correctly rated for the installed solution would be the preferred choice for best protection of surveillance equipment. "Many people assume that if you have a UPS then this will protect the connected load against surges from the mains. This is generally true. However, severe surges can damage the input to the UPS thereby affecting the reliability of the UPS output. It is therefore always best to install a good quality surge protection in the main incoming distribution panel to ensure all downstream equipment, including the UPS units, are fully protected."
Master Power also recommends clients monitor their UPSs remotely to ensure that the user is aware of the status of his system at all times. Monitoring can be achieved via SMS, local BMS system or even over an IP network to a remote monitoring site. Sites with remote surveillance monitoring installed could ask their providers about adding monitoring of their power equipment to the remote operation.
Power management must not be seen as a grudge purchase, Schreiber warns. "A well-designed UPS with management will save the client real money when considering what costs could be incurred if there were any interruptions in supply or surge related damage to the connected surveillance equipment."
For more information contact PSS, +27 (0)11 608 4259, [email protected], www.pss.co.za; Master Power Technologies, +27 (0)11 792 7230, [email protected], www.kva.co.za
Credit(s)
Further reading:
Mount Nelson opts for cloud surveillance
CCTV, Surveillance & Remote Monitoring Entertainment and Hospitality (Industry)
IOT Revolution Technologies, in partnership with MeyCom, will be implementing over 250 cloud driven Verkada cameras at the Belmond Mount Nelson Hotel.
Read more...
---
Avoiding human error at ports
LD Africa Transport (Industry) CCTV, Surveillance & Remote Monitoring Products Logistics (Industry)
LD Africa introduced a local port to the AxxonSoft Port Security System ,a solution that helps overcome the element of human error and eliminate paperwork.
Read more...
---
Compact, lightweight bullet cameras with support for analytics
Axis Communications SA Products CCTV, Surveillance & Remote Monitoring
Axis Communications announced two new outdoor-ready bullet-style cameras featuring deep-learning processing units for analytics based on deep learning on the edge.
Read more...
---
Numerous challenges for transport and logistics
Transport (Industry) CCTV, Surveillance & Remote Monitoring Security Services & Risk Management Logistics (Industry)
Operators are making significant investments in automation and digitalisation in order to address security concerns, improve loss prevention as well as efficiency, and reduce unit order costs.
Read more...
---
A key to urban transport challenges
Axis Communications SA Transport (Industry) CCTV, Surveillance & Remote Monitoring Integrated Solutions Logistics (Industry)
There are many enabling technologies that can impact transportation in South Africa, but a good place to start is by considering the applications for smart physical technology with the ability to collect and respond to data.
Read more...
---
Hikvision aims for solutions
Technews Publishing Hikvision South Africa Editor's Choice CCTV, Surveillance & Remote Monitoring News Integrated Solutions Conferences & Events
Hikvision recently held a roadshow titled Industry X, where the company highlighted its latest products and solutions, supported by partners and distributors.
Read more...
---
Reliable, low-maintenance video appliances
Technews Publishing Editor's Choice CCTV, Surveillance & Remote Monitoring News IT infrastructure Products
Symetrix, part of the Agera Group, has added the AES range of video recording servers, storage appliances and workstations to its portfolio.
Read more...
---
A new full-colour era
Dahua Technology South Africa CCTV, Surveillance & Remote Monitoring
Traditionally, there have been two options for using surveillance cameras in the dark: flooding the scene with visible light, or alternatively using infrared (IR) illumination.
Read more...
---
AIoT delivers dynamic digital platforms
Hikvision South Africa CCTV, Surveillance & Remote Monitoring
Many stadiums or venues are seeking new, smart solutions that can help venue operators to stay on top of real-time situations dynamically on digitally driven platforms, and to achieve more efficient and sustainable venue management.
Read more...
---
Upgraded security and AI monitoring at upmarket estate
Watcher Surveillance Solutions Editor's Choice CCTV, Surveillance & Remote Monitoring Integrated Solutions Residential Estate (Industry)
Estate upgrades and enhances its security through a partnership between surveillance specialist Watcher and the incumbent guarding company.
Read more...
---