printer friendly version
A light on low light technology
April 2015
CCTV, Surveillance & Remote Monitoring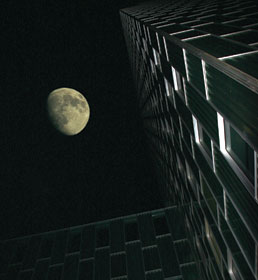 We've heard of these fantastic cameras that can produce colour images in near total darkness. They look good on paper, but what is the reality? Can users do away with their lighting altogether? How do they work and are they a good buy or a good marketing tool?
Hi-Tech Security Solutions asked three low-light camera providers for their input in order to throw some light on the situation. The first question we had was whether low-light cameras are as useful in the real world as they are in controlled environments.
Alex Kuo, regional chief manager, MEA Section, International Sales Department 1, Vivotek.
Alex Kuo, regional chief manager, MEA Section, international sales department, Vivotek, says that cameras with high resolution cannot guarantee the image quality and usability. "With the increasing demand for effective security and further intelligent utilisation of video footage, the precise and clear identification of an object under challenging lighting conditions is becoming a basic criteria in the market. Therefore, technologies like low-light for securing image quality and usability is needed.
"To offer unparalleled night visibility under low-light conditions, Vivotek has designed cameras with SNV (Supreme Night Visibility) technology. Vivotek SNV-label products incorporate carefully selected quality optical components and sophisticated image signal processing algorithm to reproduce high quality images while lighting is insufficient."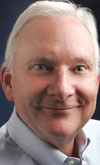 Craig Dahlman, director of IP camera products, Pelco by Schneider Electric.
Craig Dahlman, director of IP camera products, Pelco by Schneider Electric, agrees, noting, "The ability to see detail and colour in the dark is one of the most important aspects of a security camera. Things tend to happen in the dark and shadows. Perfect lighting is a luxury, largely absent in the video security industry."
He further explains that low-light performance for a video security camera refers to the ability to resolve objects at extremely low-light levels. There are many technical factors that influence this ability, such as sensitivity of the image sensor, speed of the lens and the applied image processing. In the final analysis, what matters to most users is how well a camera preserves image detail and colour information.
"Our own SureVision technology delivers outstanding low-light performance down to 0.1 lux in colour mode at 33 ms exposure. With a movable mechanical IR cut filter, SureVision technology can deliver black and white low-light performance at 0.05 lux. With a longer 500 ms exposure, these cameras can deliver usable security video down to 0.0013 lux."
Adler Wu, product marketing manager at Hikvision believes these cameras are "extremely useful for real-world situations, however, good visibility in low-light environment is the biggest challenge. A simple lux rating is good for lab testing, but not very suitable for real-world situations."
Where do they fit in?
While the benefits of having low-light cameras is self-evident, if we assume they work well in the real world, can we also assume we can do away with external lighting, whether white or infrared light? That would definitely lower costs and benefit the customer with fewer pieces of equipment to maintain.
Kuo explains that places with no lights or weak lighting conditions especially need to adopt low-light cameras to capture clear images, for example, city surveillance at night, warehouse, factories, parking lots etc.
"Low-light cameras are equipped with a superior sensor, which can process image details better and present colour scenes under dark circumstances. The adoption of IR cameras can only present black and white images of a scene. As for installing lighting at the site instead of adopting low-light cameras, it would not be cost effective as it adds the cost of the power and extra lighting equipment."
Without low-light technology, it is possible to miss details that surveillance systems are expected to capture, especially in 'dark corner' scenarios, according to Wu. And while IR cameras are common in outdoor environments, they can be fatal to image quality in some conditions. He adds that police departments prefer to have colour images of target person/vehicle because that will be a big aid in the investigation.
A particularly challenging, if common example is a night-time traffic scene, where it is challenging to see detail in the dark areas next to bright headlights, says Dahlman. Many customers seek better low-light performance without realising that what they really seek isn't a more sensitive camera with a lower light sensitivity (lux value) specification, but a camera with the ability to resolve wide dynamic range scenes in low-light.
"However, most manufacturers do not focus on camera performance in these low-light wide dynamic range scenes," adds Dahlman. "Therefore, their cameras do not perform well in low-light while in wide dynamic range mode, rendering the camera nearly useless in these common scenes. Even when in wide dynamic range mode, blooming of bright objects causes loss of critical details in these situations.
"Thanks to Anti-Bloom technology and proprietary image processing, our SureVision technology produces clear, usable images in extreme low-light without ever leaving wide dynamic range mode. By focusing on delivering usable, natural video in all situations, Pelco has developed a camera with unprecedented applicability in a broad range of challenging scenes. The simplicity with which we present this powerful capability, makes it an easy choice for demanding security applications."
Buying the right camera
With the number of low-light cameras available on the market growing all the time, what should the buyer be on the lookout for? Some cameras are more expensive but promise excellent images, but so do the less expensive ones. What should your buyer's specification list be?
Dahlman advises that when evaluating cameras, care must be taken to compare apples to apples. "All cameras can improve their low-light performance by extending their exposure time. This allows more light to be gathered over time, however, if the exposure time is extended too far, frame-rate will drop and motion artifacts (blur) will increase. Some manufacturers will extend exposure time and drop frame-rate in low-light conditions without notifying the user."
Kuo offers three tips for buyers to take note of:
* The monitoring scope of the field (such as the width, the height, the distance, the lighting conditions).
* The demand for video quality and usability (1 megapixel, 2 megapixel or 5 megapixel is needed).
* The environmental limitations (such as high shelves, special interior design) that might hinder the view.
Conversely, Wu advises that when buying these cameras, a simple specification ­comparison is not a good idea. Real-world testing delivers much better confidence in the technology you are looking at.
What they offer
To round out the article, we asked each interviewee to tell us about the products on offer from their company.
Kuo says, "Vivotek offers unparalleled night visibility under low-light conditions, we have designed cameras with SNV (Supreme Night Visibility) technology. In the past year, Vivotek has launched several cameras in various form factors with outstanding low-light capability. These include fixed-dome network cameras, bullet network cameras, and box network cameras.
Wu adds that Hikvision has a new low-light camera line called the Darkfighter series. The company offers 'from box to dome' and outdoor bullet cameras, and even PTZ cameras. For our Darkfighter box cameras, we introduced an industrial leading Super Large Aperture lens, DarkEye, with up to F0.95 consistent aperture, this will make our cameras real fighters against the dark."
"Currently we offer a very wide range of cameras featuring our SureVision lowlight/WDR technology," says Dahlman. "From fixed IP cameras, to domes, mini domes, and integrated PTZ systems, we have hundreds of SKUs for meeting any lighting condition within any application. Additionally, we also offer a wide range of IR and white light illumination products, and thermal imaging and thermography camera systems.
"Dealing with challenging lighting, low-light, or no light is a very big concern for our customers. As for new products, we are now incorporating SureVision technology into our new 360° panoramic and multi-sensor immersive products, many to be launched this year."
For more information contact Hikvision, +86 571 8700 6060, wulin@hikvision.com, www.hikvision.com; Pelco by Schneider Electric, +27 (0)11 254 6400, belinda.aslett@schneider-electric.com, www.schneider-electric.com; Vivotek, +886 2 8245 5282, amanda.sung@vivotek.com, www.vivotek.com
Credit(s)
Further reading:
Why rehearsals and drills for crises and evacuation are so important
August 2019, Leaderware , CCTV, Surveillance & Remote Monitoring, Security Services & Risk Management
The rehearsal of concept (ROC) drill has been used extensively in the military, but is just as important when facing risks in organisations and institutions to protect people on the ground.
Read more...
---
Milestone partners prove their skills
August 2019, Milestone Systems , News, CCTV, Surveillance & Remote Monitoring, Training & Education
Within the span of one week in mid-May, the Milestone Learning & Performance group celebrated important benchmarks: 200 000 course registrations and tutorial views, and 10 000 certifications.
Read more...
---
ONVIF Hosts 20th Developers' Plugfest
August 2019 , News, CCTV, Surveillance & Remote Monitoring
ONVIF, the global standardisation initiative for IP-based physical security products, hosted its twentieth ONVIF Developers' Plugfest in early June in Tokyo.
Read more...
---
Licence plate recognition camera
August 2019 , Products, CCTV, Surveillance & Remote Monitoring
VIVOTEK has introduced a new licence plate recognition camera featuring built-in licence plate recognition software and edge-computing capability.
Read more...
---
Securing Savannah Hills Estate
August 2019, Rhyco Risk Projects , CCTV, Surveillance & Remote Monitoring, Perimeter Security, Alarms & Intruder Detection
Savannah Hills Estate in Midrand planned a security upgrade which was awarded to Rhyco Risk Projects. The project started in March 2019 and was completed in May 2019.
Read more...
---
10 things to consider when shopping for a VMS
August 2019, Genetec , CCTV, Surveillance & Remote Monitoring, Integrated Solutions
Today's video management systems (VMS) provide a wide range of tools and capabilities that help make security personnel more efficient by allowing them to focus on what really matters.
Read more...
---
How far are we really at with artificial intelligence?
August 2019, Axis Communications SA , Editor's Choice, CCTV, Surveillance & Remote Monitoring, IT infrastructure, Residential Estate (Industry)
Justin Ludik unpacks exactly how far AI has come and what it potentially can do for society and more importantly, surveillance.
Read more...
---
Enhancing security with AI
August 2019, Hikvision South Africa , CCTV, Surveillance & Remote Monitoring
Hikvision explains how residential estates can revolutionise their security strategies and outcomes with artificial intelligence.
Read more...
---
More than simply a camera
August 2019, Forbatt SA, Secutel Technologies , CCTV, Surveillance & Remote Monitoring, Residential Estate (Industry)
With the human element being the weakest link in all security solutions, Hi-Tech Security Solutions looks at the pros and cons of using body-worn cameras in estates.
Read more...
---
The importance of effective perimeter security
August 2019, Elf Rentals - Electronic Security Solutions, Stafix , Editor's Choice, CCTV, Surveillance & Remote Monitoring, Residential Estate (Industry)
Protecting the perimeter is critical for any residential estate; how does one go about making sure your perimeter is as secure as possible?
Read more...
---