printer friendly version
Isn't security full of surprises
March 2015
News
We're just finishing off our March issue and the news breaks that Canon is now buying Axis for $2.8 billion – or that's the offer and the Axis board is feeling all warm and fuzzy about it. This just a few months after Canon bought Milestone (www.securitysa.com/8130a). Now Canon has the leading surveillance software developer and the leading camera manufacturer and (arguably) innovator to supplement (or more likely replace) its own surveillance camera business.
Milestone and Axis make a good combination, even if Canon intends to keep the two brands separate. Both have a history of innovation and support for open platforms, but that also makes Canon's next move a bit tricky.
If Canon plans to use both products to offer clients a hardware/software combination, it is definitely on a good wicket. You can't really go wrong offering the global leaders in software and hardware in a bundle. But the question as to the product's openness must be asked – as well as the impact on their respective partners. A tightly integrated bundle might be the answer to the threat from China. The days of Chinese products being cheap and nasty are long gone – as was confirmed in the round-table Hi-Tech Security Solutions held for next month's CCTV Handbook.
When you look at brands like Hikvision, Dahua, and Sunell, for example, they hold their own in today's market, but still manage to offer better pricing than the traditional leaders (for now, anyway). So if you can't compete on price, you need something else to attract customers to your wares. Perhaps a hardware and software combination will do the trick.
Whether it's the looming Chinese giants or poor economies in the West, the security market is definitely consolidating. Canon has decided it's not going home, but is going as big as it can get; Avigilon has spent a fortune on video analytics technology to support its multi-megapixel hardware (a significant competitive differentiator even if it doesn't start suing everyone); Panasonic bought its own VMS manufacturer earlier this year, VideoInsight; Samsung sold its video surveillance business; Bosch bought an integrator in the USA, Climatec; and Tyco bought Exacq in 2013. Have I missed any of the big deals?
Whatever happens with Canon's strategy going forward, this acquisition definitely marks the end of an era. From the early days when Axis products were distributed by SCS in South Africa before the company was bought out by Axis to form the local office – both entities run by Roy Alves – the company has been at the centre of the 'IP revolution' and the acceptance of open standards in security. Naturally there were also other cheerleaders, like Milestone, but I think it's fair to say Axis was the one who stirred the pot most, and did it most successfully.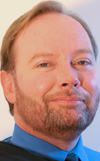 Perhaps we can look at Canon in a year's time and see what the company has done with the two jewels it has acquired. The right strategy will put Canon firmly on top; the wrong strategy will see the end of two great surveillance pioneers.
Perhaps we should look at the local market as well. How will consolidation impact South Africa's security industry? Which distributor is looking round? Is there any point to developing local technology anymore? A couple of years ago IDS bought GSC, then Regal bought the reborn Reditron and merged it with IPSS, Bytes bought Brand New Technology and there have been a few other smaller changes. And let's not forget that Securex is back as we say goodbye to IFSEC SA.
Anyone want to guess what the next big local news will be?
Andrew Seldon
Editor
Credit(s)
Further reading:
Plan your media strategy with Technews Publishing
October 2019 , News
Dear Marketer, Have you ever looked back on a year and wondered how you survived it? For the majority of South Africans, 2019 started benignly enough, cosily wrapped in the blanket of Ramaphoria that ...
Read more...
---
The Open Security & Safety Alliance celebrates first anniversary
October 2019 , News
Membership triples within first 12 months; ongoing industry work reduces market fragmentation and friction across security and safety landscapes.
Read more...
---
AWS launches Equity Equivalent Investment Programme
October 2019 , News
Amazon Web Services launches Equity Equivalent Investment Programme with the department of trade and industry to help more South African businesses to innovate.
Read more...
---
2020 Residential Estate Security Conference in KZN
October 2019, Technews Publishing , News, Residential Estate (Industry)
Meeting the residential security challenges in 2020 and beyond: Hi-Tech Security Solutions will host the Residential Estate Security Conference 2020 in Durban on 12 March 2020.
Read more...
---
Kaspersky uncovers zero-day in Chrome
October 2019, Kaspersky Lab , News, Cyber Security
Kaspersky's automated technologies have detected a new exploited vulnerability in the Google Chrome web browser.
Read more...
---
Drones and Digital Aviation Conference
October 2019 , News, Conferences & Events
Drones have opened airspaces for everyone in ways that humans had not imagined; to the extent that there is a drone to almost every kind of problem on earth. Drones already have the ability to increase ...
Read more...
---
From the editor's desk: More things change
CCTV Handbook 2019, Technews Publishing , News
Welcome to the CCTV Handbook 2019. This year's handbook breaks a long tradition of publishing the handbook in the first half of the year by releasing it along with the October issue of Hi-Tech Security ...
Read more...
---
A platform approach to innovation and value
CCTV Handbook 2019, Technews Publishing , Editor's Choice, CCTV, Surveillance & Remote Monitoring, Integrated Solutions, IT infrastructure
Moving to the platform model of doing business holds tremendous advantages for end users and smaller developers, but also for the whole technology supply chain.
Read more...
---
Open does not always mean easy integration
CCTV Handbook 2019, VERACITECH, Technews Publishing , Editor's Choice, CCTV, Surveillance & Remote Monitoring, Integrated Solutions
Customers who opt for best-of-breed solutions will have to rely on their integrators to develop customised integrated solutions for them.
Read more...
---
The impact of AI on the surveillance industry
CCTV Handbook 2019, G4S South Africa, Hikvision South Africa, Myertal Tactical Security, Technews Publishing , Editor's Choice, CCTV, Surveillance & Remote Monitoring
What the impact of AI will be on companies, the services and solutions they supply, as well as on the jobs people do.
Read more...
---