printer friendly version
Sunell's success in 2014
February 2015
News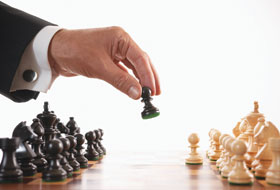 In 2014, we noticed that many electronic security manufacturers were affected by a downturn in economic conditions. Many smaller manufacturers closed their doors under these pressing circumstances. Sunell, however, thrived over the last year. It managed to increase its global market share as well as its international branch footprint.
How did it manage to do that? According to Ann Wu, general manager of Sunell, "The answer to that question is quite simply accumulated expertise and staying true to our unique way of doing business."
Aggregated expertise
With a firm foundation of experience equating to exponential annual growth, Sunell has been able to provide security products to the industry for over a decade. The company has grown to offer a full portfolio of CCTV products which includes both analogue and digital as well as security software solutions.
Sunell's unique corporate culture has created a strong and united staff complement. The expertise derived from this team has developed to reflect wisdom with regard to products and market trends. In the face of fierce market competition, it pursues excellence and strives for innovation. With this drive, there is an increasing emphasis on branding and customer satisfaction within the company.
Wu says, "A good brand never comes easy. It cannot be created in a day. It takes time and endless improvement. Without good products and value added services such as marketing, clients won't remain loyal to the brand and this impacts the brand equity and reduces customer lifetime value. Sunell has worked hard to earn a good reputation in the security industry. We have built a brand with profound market influence and contributed significantly to research and development technology in order to achieve this."
Using a combination of this expertise and the production of quality products, Sunell has been able to create market demand for its product and thus rise above its competitors. Good brands have earned their reputation by meeting consumer needs and stimulating consumer desires. Sunell is steadily driving its customer-centric product and service offering instead of rushing into its approach with undue haste.
Since its establishment in 2002, Sunell has been investing in product research and advanced technology development. In 2014, Sunell increased its investment in R&D to over 8% of annual sales and it increases this contribution by 1.2% on an annual basis. Such investment has resulted in successive launches of the thermal imaging camera, HDVI cameras, 1HDD home NVR, the Inview Software platform and other front-end monitoring products and solutions.
Sunell's products reach a global audience, with customers in over 83 countries. The corporation is also expanding its global footprint. It currently has over 30 domestic offices in China and it has added international branches in South Africa, Taiwan, Singapore and Miami, to name a few. These additions marked the localisation stage of Sunell's global strategy. The company is also completing its new head office premises, the Sunell Huizhou Industrial Park. The new office park covers 68 000 m² and is estimated to increase Sunell's production capacity by 5 to 8 fold. This increase in production capacity will allow Sunell to better service all new and existing customers.
A unique path
Another factor for success is the way that Sunell conducts its business. Wu says, "We have built our business on the pillars of our value system. The fundamental aim of creating our products is to be able to contribute practical network video monitoring products that meet the needs of customers and help maintain public safety. We mould our staff to follow this ethical mentality and conduct all business dealings with integrity."
With these values in mind and to meet increasingly complex market demands, Sunell is working intensely on various segmented areas. So far, it has developed a line of cameras that range from the entry level 1.3 megapixel IP products through to the 2, 3 and 5 megapixel medium level products. The latest development in its range includes the high-level, 8 megapixel products which exhibit 4K or UHD resolution technology. Such development is only possible through having staff that are able to conceptualise the growing needs of its customers and carry through these ideas all the way through to the production line.
In order to attract such noteworthy staff who have this vision and talent, Sunell ensures that it creates an enjoyable and conducive working atmosphere for its employees. Wu says, "We care about our employees and their improvement. We understand that attracting and retaining good talent is an integral part of our success and delivers value for both the company and our clients. We have managed to retain staff in the company for over 10 years."
She goes on to say, "We look forward to building on these strengths that have brought Sunell success in 2014 and we aim to deliver more of this to our customers in 2015."
For more information on Sunell's products, contact +27 (0)11 469 3598, sales@sunellsecurity.com, www.sunellsecurity.com
Further reading:
New hires at iPulse
Issue 7 2020, iPulse Systems , News
iPulse has welcomed two new employees into its ranks. Shai Weil has been appointed as operations director, while Corneli Botha is the new customer sales liaison.
Read more...
---
HID Global acquires Access-IS
Issue 7 2020, HID Global , News
HID Global acquires provider of miniaturised reader devices that combine key technologies for mission-critical markets.
Read more...
---
Securing digital transformation
Issue 7 2020 , News
Schneider Electric partners with Fortinet to strengthen ability to secure operations across the business lifecycle and unlock the advantages of a secure IIoT.
Read more...
---
Suprema integrates with Paxton's Net2 access control
Issue 7 2020, Suprema , News
Suprema has announced it has integrated its devices with Paxton's access control system, Net2.
Read more...
---
Free cybersecurity courses
Issue 7 2020 , News
Check Point Software partners with Harvard and MIT-founded edX to deliver free online courses to help close the cybersecurity skills gap.
Read more...
---
Fidelity partners with Auto & General Insurance
Issue 7 2020, Fidelity Security Group , News
Fidelity Services Group in partnership with Auto & General Insurance has launched Fidelity InSure, a comprehensive vehicle, home, and building insurance offering.
Read more...
---
More apps for open camera OS
Issue 7 2020 , News
The App Challenge will result in 21 new apps running on the Security & Safety Things' camera OS, based on the Android Open Source Project.
Read more...
---
Milestone Systems announces Thomas Jensen as new CEO
Issue 7 2020, Milestone Systems , News
Milestone Systems announced that its board of directors has appointed Thomas Jensen as chief executive officer. Jensen will assume the role on October 1, 2020.
Read more...
---
Suprema announces its first virtual event
Issue 7 2020, Suprema , News
Suprema will be hosting its first virtual event, Suprema Connect 2020, which is scheduled to take place over one month from September 15.
Read more...
---
From the editor's desk: Waiting for PoPI
Issue 7 2020, Technews Publishing , News
A while ago we heard of yet another cyber breach, this time from Experian.
Read more...
---