printer friendly version
The evolution of ZKTeco
January 2015
News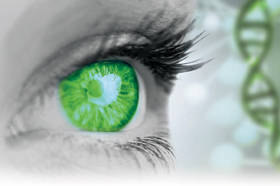 ZKTeco started operating in the international market as a trade-based company with one or two sales people sending out product emails to as many email addresses as they could find in the hope that someone would reply.
As its international business grew, the company started making short-term business visits to international clients to learn more about their needs and to demonstrate the capabilities of ZKTeco's new products. This proved a successful approach and after a market was established in a region, the company started opening branches in various regions to sustain its product offering and meet the service requirements of its growing customer base.
The next steps
The next step in evolution for ZKTeco is to open regional marketing head offices. The purpose of these marketing platforms is to build a stronger support base for the branches in the various regions, with more accurate market research and more targeted brand awareness. In turn, its distribution network will receive more targeted leads, better incentives and brand assistance.
On the product side, ZKTeco is focusing on big data and big platforms. Internationally, ZKTeco has sold over 12 million access control terminals and if on average only 50 users are enrolled per terminal, it has a global user base of over 600 million users.
With this in mind, ZKTeco is now developing products that will be able to use this big data to the advantage of its clients and users of the products in ways no one ever expected could be done with normal access control and time and attendance hardware. With over 2.4 billion transactions on its products per day, it is easy for it to create a platform where clients and users can benefit from using and experiencing the new life-changing capabilities of its products every day.
In the technology realm, everybody has already experienced the evolution in ZKTeco's biometric technology. This evolution is continuing, most notably with ZK's new long-range facial recognition products that are literally changing the face of the market. Because biometrics is the core of the ZKTeco business, it will focus more on integrating its technology with other security and data collection products to the ultimate benefit of its customers.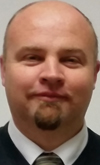 Hendrik Combrinck from ZKTeco.
This is a very exciting year for ZKTeco and the market can expect to experience new biometric technologies and more multi-biometric products from it. The question for all companies in the market will soon not be why they should join the evolution, but when?
About ZKTeco
ZKTeco is a leading global developer of security and time management solutions. ZKTeco is subdivided into five distinct business divisions which are known as: ZKSoftware, ZKAccess, ZKiVision, ZKBiolock and ZKAFIS. Each ZKTeco division has a dedicated team of experts and professionals to serve customers and partners worldwide. At its state-of-the-art 65 000 m² ISO 9001-certified R&D/Trial and Manufacturing facilities, it controls manufacturing, product design, component assembly and logistics/shipping – all under one roof.
For more information contact ZKTeco (SA), +27 (0)12 259 1047, [email protected], www.zkteco.co.za
Credit(s)
Further reading:
StorONE eliminates capacity-based pricing, offers per-drive pricing model
News
StorONE announced a new pricing model that enables customers to scale for free, driven by a significant software update to the StorONE Storage Engine.
Read more...
---
Schneider Electric launches training course
Training & Education News
Schneider Electric launches training course through Trace Academia app with the aim of reaching millions of African youths.
Read more...
---
Axis sets science-based targets for reducing emissions
Axis Communications SA News
Axis Communications has committed to set company-wide emissions reduction targets in line with the Science Based Targets initiative (SBTi), which aims to drive ambitious climate action across the private sector globally.
Read more...
---
Cybereason expands presence across sub-Saharan Africa
News Cyber Security
Cybereason has appointed Chantél Hamman as its new channel director focused on growing the company's presence across sub-Saharan Africa.
Read more...
---
Duxbury awarded Axis SA Distributor of the Year
Duxbury Networking News CCTV, Surveillance & Remote Monitoring
Axis Communications held its Annual Partner Awards on 1 July 2022 to celebrate and acknowledge the efforts of Axis' partners by awarding them for key projects and achievements throughout the year.
Read more...
---
inq. acquires Enea Edge IP for edge orchestration capability
News
inq., a global edge solutions provider, announced an agreement with Enea AB to license the Enea Edge intellectual property through a perpetual software development licence.
Read more...
---
Add a mobile punch to payroll
News
Econz Wireless has appointed 4Sight Holdings as a distributor of its products throughout the Middle East, Central Europe and Africa regions.
Read more...
---
How deepfakes attack business and how to combat them
News
The FBI recently announced that more companies have been reporting people applying for jobs using deepfaked, video, images, recordings and stolen identities pretending to be someone else to get a remote IT position.
Read more...
---
Liquid launches Africa's first Cyber Security Fusion Centre
News
Liquid Cyber Security, a business of Cassava Technologies, recently launched the first of its matrix of Cyber Security Fusion Centres in Johannesburg, South Africa.
Read more...
---
Cybersecure surveillance cameras
HiTek Security Distributors News CCTV, Surveillance & Remote Monitoring Cyber Security
Provision-ISR builds customer trust and opens up new opportunities with Check Point Quantum IoT Protect Firmware built into Provision-ISR cameras.
Read more...
---