printer friendly version
Video surveillance trends for the year ahead
April 2014
CCTV, Surveillance & Remote Monitoring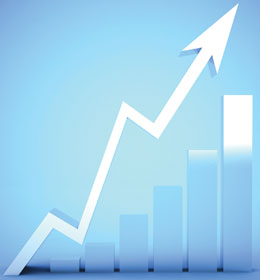 IHS recently released its fifth annual white paper on the key trends for the video surveillance industry. 2014 is all set to be another exciting year for the industry, with big data, thermal cameras, embedded audio capabilities and the rise of the cloud in China just a few of the trends to watch out for during the next 12 months.
The following predictions for 2014 serve to provide some guidance on the key trends and opportunities related to the video surveillance industry. More information is available at www.ihs.com/news-analysis/defense-security/index.aspx.
1. Video surveillance: The star markets for 2014
IHS has been researching the video surveillance equipment market for over 10 years. During this time, the market has grown quickly, most years at a double-digit rate. 2014 will be no exception with global market growth forecast at over 12%. However, the video surveillance market is made up of many different products, geographic regions and end-user sectors. The markets for some of them will grow much faster than the average. IHS specialists comment on what they predict will be the highest growth markets in 2014:
Products
Josh Woodhouse: Globally, the network camera market is forecast to remain the fastest growing major product segment. Within this market, we expect to see rapid growth in demand for 180/360 degree cameras (covered in more detail in Trend 5) and fixed dome network cameras. Mini-dome form factors will also be particularly popular. For many users they provide a discrete and aesthetically pleasing camera at a reasonable price.
End-user sectors
Paul Bremner: City surveillance market revenues have grown rapidly in 2013 and this growth is set to continue in 2014. City surveillance is one of the highest profile applications for video surveillance equipment. Video images are used as evidence following terrorist attacks, riots, assaults and vandalism cases, and are also increasingly broadcast by news agencies. City surveillance is forecast to be the fastest growing video surveillance end-user sector in 2014.
Jon Cropley: Demand for equipment in the utilities and energy sector has also been growing quickly and this will continue in 2014. Facilities in this sector are often large and tend to be remote, making manned guarding problematic. This isn't just the case for traditional energy sources but also for renewables like solar power sites and wind farms. There is also growing concern about the potential impact of a terrorist attack on facilities in the utilities and energy sector as guaranteed energy supply is critical. The market for video surveillance equipment in this sector is forecast to grow by almost 15% in 2014.
Geographic regions
Aaron Dale: IHS has published a number of articles discussing rapid growth opportunities for suppliers of video surveillance equipment in China and India. However, in 2014, suppliers of video surveillance equipment will need to cast their net wider to benefit from fast growing regional markets.
Eastern Europe has a number of fast growing markets which include Russia, Poland, the Czech Republic and Romania. Interestingly, following Romania's accession into the EU (European Union), its government was granted access to additional funding to upgrade its transport networks to comply with EU standards. This project and other public infrastructure projects are expected to boost spending on video surveillance in the country.
South America also includes a number of fast growing markets, such as Brazil, Chile, Columbia, and Peru. Economic growth, the hosting of global events and increasing levels of crime are all driving the uptake of video surveillance equipment in the region.
2. Big data: Crowd sourcing video surveillance and social media analytics
The prevalence of smartphones, with cameras and Internet connectivity, combined with social media apps, such as Vine or Instagram, has led to the first 'crowd sourced' data collection for a police investigation in 2013.
Following the Boston Marathon bombings, the investigation relied on crowd sourced video surveillance provided by spectators' mobile phones. Within minutes of the blasts there were photos and videos on Facebook, Vine, YouTube and various other social media sites. Investigators called for "any and all imagery taken by anyone and everyone where the blasts occurred" to be provided to local, state and federal authorities in an effort to provide leads or evidence for the case. This technique was also used by the police force in Glasgow, UK, following a helicopter crash in the city.
Another trend from 2013 has been the emergence of social media analytics to deal with the volume of data generated from numerous social media sites such as Twitter, Instagram, and Facebook. Social media analytics, offered by companies such as SumAll, ThoughtBuzz, and GraphDive, are used to gather and analyse data from blogs and social media websites to make business decisions. Currently, the most common use is to mine customer sentiment in order to support marketing and customer service activities. While this works well for commercial applications, the use of social media analytics in the security sector is markedly different and can be better classified as social media monitoring.
Social media monitoring is the process of identifying and assessing what is being said about a company, individual, or an event, and can be used in emergency response applications. Using social media monitoring in combination with geographic information systems (GIS) and intelligence analysis software also provides the advantage of being able to localise these data streams and illustrate regional patterns.
However, concerns remain over the use of social media monitoring, as false information can be transmitted and propagated at speeds far beyond the control of law enforcement agencies. An example of this is a fake tweet, claiming that the Syrian president had been killed, which caused crude oil prices to rise by over $1 before traders realised the news was false.
While social media monitoring will have a place in the security ecosystem, it is clear that crowd sourced investigations are already happening. As the tools for capturing photos and videos become cheaper and ubiquitous among the public, the volume of data generated can quickly become unwieldy for police forces. While this will allow law enforcement agencies to react more quickly, it will also create data analysis and manipulation challenges. However, IHS believes that meeting these challenges will provide systems integrators and software vendors with a new opportunity to create solutions that improve police incident responses in 2014 and beyond.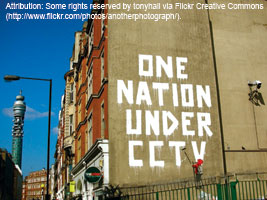 3. Cloud-based video surveillance opens markets in China
In China, the concept of the cloud is becoming more and more popular, especially as the telecom infrastructure matures. Furthermore, as network bandwidth improves and network product pricing declines, cloud-based video surveillance solutions are drawing the attention of more and more suppliers. While a cloud-based solution is not a compulsory choice, it does represent a great opportunity to leverage the massive demand for civil video surveillance.
To date, the main cloud based video surveillance applications in China have been in the residential and SMB (small-to-medium business) markets, and most applications are derived from traditional video surveillance demand. In residential applications, monitoring children and the elderly are key drivers of the service, which may also include a medical assist system. However, as most Chinese families live in apartments, the video surveillance is focused on living rooms and bedrooms so privacy is an issue blocking faster uptake of home surveillance. In SMB applications, a cloud-based solution can allow the user to check live video, and access recorded video footage, at any time, providing a convenient and quick approach to manage the business and receive prompt alerts.
Cloud-based video surveillance can also be used as more than just a physical security solution. Cloud solutions can integrate with cloud based healthcare and can support video calls to make best use of mobile terminals. As an IT solution, cloud-based video surveillance applications are also more readily accepted by the public. In fact, some suppliers are porting their apps on WeChat – a popular instant chat tool in China. Another important feature is to enable socialisation and the sharing of content with friends of the user. Extracting the finest image automatically from video footage or making the footage into an image file to share on a social network can drive adoption.
The players in the battle for cloud-based solutions include not only traditional video surveillance suppliers, but also storage suppliers, IT solution providers and telecom operators. Some Chinese telecom operators are offering customers a free network camera with hosted storage bundled with their broadband service, charging an additional but reasonable monthly rate. With more attention and an increasing customer base, IHS predicts that cloud-based video surveillance solutions will be defined by the value created in the applications it offers to customers. With over a billion potential users in China, getting the right mix of product and security features will be a successful combination.
4. Thermal cameras hit the commercial market
As with most technology markets, the average selling price (ASP) for video surveillance equipment typically declines over time. In fact, ASPs in the global network camera market are forecast to decline by over 10% in 2014. However, IHS forecasts that the video surveillance product category that will see the largest ASP decline over the next few years will be the uncooled thermal camera market.
Un-cooled thermal cameras lend themselves well to the commercial security market. They are able to see in complete darkness, cover wide areas, are not affected by bad weather conditions, or altering light conditions, and are well suited to video analytics. Despite this, in previous years, un-cooled thermal cameras have been considered too expensive and have had limited impact on the market. However, as prices have declined (some companies have reported ASP declines in excess of 20%) in recent years, the technology has become increasingly appealing.
This price decline is being caused by several factors. Firstly, the industry has seen several new entrants from traditional security camera manufacturers. 2013 saw both CBC and Mobotix release new thermal camera offerings, and 2014 is likely to see further players emerge.
Secondly, the largest manufacturing cost of a thermal camera is the price of the core detectors and sensors. These are currently only supplied to the industry by a handful of companies; however, technology developments and improved manufacturing processes have significantly reduced manufacturing costs. This trend is set to continue as manufacturing developments are ongoing, and some companies experiment with the use of 12/13 m pixel pitch. This market is also now starting to be supplied by new Chinese vendors that are offering core detectors and sensors at a lower price.
2013 also saw a large proportion of thermal camera suppliers expand their product range and start to offer lower priced entry-level products. These products have lower specifications than some current products and are expected to be used to target new end-user markets that are not currently being serviced by thermal cameras. IHS expects this to continue in 2014, as leading suppliers find new markets, and others are forced to play catch up.
While the number of un-cooled thermal camera units shipped to the commercial security industry suggests that the market has not yet been commoditised, increased competition, new products, and new end-user markets will mean 2014 is a breakthrough year for the technology.
5. Panoramic cameras – providing the full picture
The big video surveillance camera category winner in 2014 will be 180/360 degree panoramic network cameras, with global unit shipments forecast to increase by more than 60% year-on-year, according to IHS. In particular, 180/360 degree cameras are predicted to gain market share in verticals such as retail, airports and casinos, where monitoring wide indoor areas is a key requirement of the video surveillance system. In these scenarios, the cameras can reduce capital expenditure as fewer cameras are required to cover the same area.
180/360 degree panoramic cameras are available in two general configurations:
Multi sensor – multiple image sensors and standard lenses are arranged in either a unidirectional or multidirectional array. Separate images can be stitched together either on the edge or at the central server.
Lens-based – megapixel network cameras are typically paired with either a fisheye lens or Immervision's panomorph lens.
While opportunities exist for both configurations, the lens-based panoramic camera market is predicted to be the faster growing of the two markets.
Historically, lens-based panoramic cameras have suffered from the need for proprietary dewarping software. However, with the development of dewarping standards, panoramic cameras now have a much wider compatibility into VMS (video management software) platforms. New integrations, combined with several vendors that plan to update or add 180/360 degree cameras to their portfolios over the next 12 months, will help the product category to meet increasing customer demand.
While panoramic cameras provide a complete video surveillance picture, other camera types are often required to provide more detailed images. Therefore, IHS predicts that panoramic cameras will increasingly be combined with PTZ dome cameras. In these cases, the panoramic camera can be used to provide a constant overview to identify points of interest and supply coordinates for an optical zoom PTZ camera to focus on, providing the more detailed images. Vivotek's panoramic PTZ product is an early example of this kind of solution and other vendors are currently developing competing products. According to IHS, the combined panoramic PTZ solutions will increase operational efficiency and reduce PTZ operator errors.
6. Power over Ethernet: Watt's the story?
Imagine you are a security manager wishing to install a comprehensive network video surveillance solution, consisting of a range of cameras from a simple indoor dome to a high-powered external PTZ camera. Wouldn't it be ideal to power the entire solution elegantly and conveniently over Ethernet?
As the transition towards IP video surveillance continues, evermore focus is placed on the supporting network infrastructure; and a crucial element to this is power. Historically, surveillance cameras were powered locally; however, since the introduction of PoE (Power over Ethernet) it has become common to power IP security cameras over Ethernet.
The IEEE 802.3AF standard, created in 2003, provides up to 15.4 W of DC power over Ethernet, which, allowing for cable dissipation, is still more than sufficient to power a standard network camera. The following IEEE 802.3at standard (commonly referred to as PoE+) served to boost the power provided at the device end to 25.5 W. However, this is still insufficient to power the many PTZ cameras on the market.
Recently, a number of non-standardised solutions have been developed in an effort to bridge the gap between PoE+ and high-powered PTZ cameras. These solutions take advantage of the superior current handling abilities of Cat 6 (and above) cable. This type of solution would cater for the security manager's needs, however it would involve the addition of non-standardised injectors and adaptors.
Where previously the distance limitations of Ethernet could restrict the feasible locations in which a security camera could be placed, developments in Ethernet extenders now allow for an increased PoE range. Some suggest that power can be transmitted along a cable of up to 700 m in length. IHS believes that this type of technology will begin to penetrate the mainstream market in 2014.
Aside from developments in PoE technology, a number of vendors are looking at powering video surveillance cameras from a renewable source. These companies have begun developing and producing solar and wind powered security cameras, however such systems are not expected to gain widespread acceptance in the short term.
Looking forward, IHS expects that security camera manufacturers will expand and develop their portfolio of low powered cameras to conform to the PoE+ standard. In accordance to this, technologies that overcome the distance limitations of Ethernet and PoE will also find general market acceptance.
7. Is it time for a different view on live video and mobile access?
"The Sandy Hook incident is the final domino in a paradigm change in how people view security systems in the US. It should be more than a forensic tool and should be accessible to law enforcement to be able to respond and mitigate risks on site. This will change how systems are deployed."
Speaking with hindsight in early 2013, this was the view of a security integrator in North America – predicting a shift in the way in which the police and first responders might be brought closer into the wider security solution at any given facility in the future.
The idea is that live video footage can be securely streamed straight to law enforcement in the event of a major incident. This could be to a central, police command centre, or even streamed directly to a patrol car or PDA in the officer's hands.
From the police department's perspective, any information that can be used to help better understand the live situation and plan their response accordingly can only be a good thing. From the system owner's perspective, it's about better protecting their staff, along with their physical assets. For the bank manager in a hold up, the rail operations manager with a hijacked train, or the school principal facing a shooting scenario – a better informed police response means a lower risk to human lives caught up in the incident.
At first sight, it's a win-win situation for both system operators and police. However, there remain a number of concerns with the concept: who pays the bill for the data streaming? Who decides when video should or shouldn't be shared? What if the police just want to 'check in' with the live footage to make sure nothing untoward is going on?
Cost in particular seems to have been a big sticking point in the proliferation of these systems in the past – not just an up-front hardware cost, but the ongoing charges from wireless data plans too. However, as network operators move further towards a pay-as-you-use model rather than the older per node models, cost should become less of an issue.
It's not ground-breaking, brand new technology that's on offer either – for example 26% of all mobile video surveillance recorders sold into the trains and trams market in 2012 were equipped with wireless streaming capability – yet just 6% actually use the system. As another integrator put it, "the technology has been around for a while now; it's just a matter of time before it becomes affordable to use it."
With costs dropping and a refocus on protection of assets of both the physical and human kind in the post-Sandy Hook era, 2014 could be the year where live streaming of video surveillance to law enforcement becomes the norm.
8. Video analytics market reaches a fork in the road
For some time now, video surveillance device vendors have been embedding low-end video analytics applications in their devices and offering them as 'free' features. Such applications, designed to differentiate the product, have included video motion detection and camera tamper algorithms. More recently, advanced video analytic applications like cross line alert and people counting have started to be offered for free. The question has therefore been raised: will there continue to be a market for video analytics or will all applications simply be offered for free?
In its latest report on video content analysis (VCA), IHS forecasts that the number of video surveillance devices with free analytics will grow rapidly in 2014 and beyond. However, so too will the market for chargeable analytics applications. In fact, the market for video surveillance devices with chargeable analytics is forecast to be worth over $500 million in 2017.
The reason for the video analytics market splitting into two distinct segments is based on application and use-case. Free applications will generally perform relatively basic functions which have mass-market appeal. Chargeable applications will perform more advanced functions with niche market appeal. Intrusion detection video analytics provide a good example of this. Detecting an intruder inside a building from a short distance of a few metres away requires a relatively basic solution. Detecting an intruder in an outdoor environment from a greater distance and in conditions where there can be significant movement from peripheral features like water or branches moving in the wind, requires a much more advanced algorithm. A solution for the former scenario is much more likely to be offered for free. A solution for the latter scenario is much more likely to remain chargeable.
As the video analytics market reaches this fork in the road, it is clear that vendors can no longer charge for basic algorithms. That said, in 2014, the market for video surveillance devices with chargeable VCA will remain a viable market in applications where the end-user needs advanced reliable analytics.
9. Security cameras to make some noise in 2014
Over 70% of network cameras shipped globally in 2013 had either unidirectional or multidirectional audio capability, according to new analysis from IHS. However, the consensus from security systems integrators is that these capabilities are rarely used. So what opportunities are coming into earshot in 2014?
One use for audio capability on a security camera is with audio analytics. While video analytics have evolved to become a standard feature on many security cameras, embedded audio analytics are still relatively rare despite the processing capacity and audio capability being readily available. That said, audio analytics technology is nothing new and existing deployments provide alerts for gunshot, breaking glass and car alarm detection. As the market becomes more aware of these applications, it is likely that the penetration rate of audio analytics will increase.
Looking further forward, another application for audio on a security camera is sound source localisation. Sound source localisation utilises multiple microphones to assess the direction from which sound propagates and can be used to target a PTZ camera to focus on a specific event. To date, a reliable solution for video surveillance has remained elusive, although the technology continues to be investigated by a number of research and development teams. IHS believes that in the longer term the technology could be used as a differentiator in the video surveillance market.
Sound source localisation coupled with audio and video analytics could mean smarter video surveillance solutions with fewer blind spots and missed incidents. The technology could be particularly well suited to public area surveillance, with live video automatically capturing the location of pre-determined sounds such as explosions; gunshots and car alarms. The technology could also be used for post-event investigation to identify areas of activity in recorded video surveillance.
With much of the technology already available and the constant need to differentiate products and increase system efficiency, IHS predicts that the market will see greater emphasis on the audio capabilities of video surveillance systems.
10. Video surveillance vendors enter new markets
Contrary to popular belief, the physical security market is not consolidating; at least not in the near future. However, video surveillance vendors are beginning to look at new markets as they invest the profits made from years of fast market growth.
In 2013, the video surveillance industry saw several announcements, not just regarding product diversification, but also from established market leaders entering new markets. Examples included Milestone Systems entering the boxed NVR market; Mobotix and CBC entering the uncooled thermal imaging camera market; Avigilion acquiring Redcloud with the aim of entering the access control market; Axis Communications announcing at ASIS in Chicago that it was entering the physical access control market; and both Hikvision and Dahua entering the Chinese remote monitoring services market.
The drivers behind these various product and service expansions vary case by case. Un-cooled thermal cameras are seen as a competing technology to some forms of video surveillance equipment which is why several companies have expanded their product range to include these types of cameras. Increased convergence of network-based access control products is likely to have influenced Avigilion and Axis Communications' entrance into the physical access control market. Ultimately, these market diversifications provide companies with additional revenue streams that will be able to sustain or improve their companies' growth potential.
It has been interesting to note that it is primarily network-focused companies that are expanding their product and service range. IHS expects to see more new product announcements in 2014 from these security companies, as they look to add new revenue streams to their portfolio. While different companies will make different decisions based on their circumstances, IHS expects to see both video analytics and thermal cameras added to several vendors' product portfolios in 2014.
For more information contact Niall Jenkins, IHS, +44 1933 402 255, niall.jenkins@ihs.com, www.ihs.com
Further reading:
Milestone partners prove their skills
August 2019, Milestone Systems , News, CCTV, Surveillance & Remote Monitoring, Training & Education
Within the span of one week in mid-May, the Milestone Learning & Performance group celebrated important benchmarks: 200 000 course registrations and tutorial views, and 10 000 certifications.
Read more...
---
ONVIF Hosts 20th Developers' Plugfest
August 2019 , News, CCTV, Surveillance & Remote Monitoring
ONVIF, the global standardisation initiative for IP-based physical security products, hosted its twentieth ONVIF Developers' Plugfest in early June in Tokyo.
Read more...
---
Licence plate recognition camera
August 2019 , Products, CCTV, Surveillance & Remote Monitoring
VIVOTEK has introduced a new licence plate recognition camera featuring built-in licence plate recognition software and edge-computing capability.
Read more...
---
Securing Savannah Hills Estate
August 2019, Rhyco Risk Projects , CCTV, Surveillance & Remote Monitoring, Perimeter Security, Alarms & Intruder Detection
Savannah Hills Estate in Midrand planned a security upgrade which was awarded to Rhyco Risk Projects. The project started in March 2019 and was completed in May 2019.
Read more...
---
10 things to consider when shopping for a VMS
August 2019, Genetec , CCTV, Surveillance & Remote Monitoring, Integrated Solutions
Today's video management systems (VMS) provide a wide range of tools and capabilities that help make security personnel more efficient by allowing them to focus on what really matters.
Read more...
---
How far are we really at with artificial intelligence?
August 2019, Axis Communications SA , Editor's Choice, CCTV, Surveillance & Remote Monitoring, IT infrastructure, Residential Estate (Industry)
Justin Ludik unpacks exactly how far AI has come and what it potentially can do for society and more importantly, surveillance.
Read more...
---
Enhancing security with AI
August 2019, Hikvision South Africa , CCTV, Surveillance & Remote Monitoring
Hikvision explains how residential estates can revolutionise their security strategies and outcomes with artificial intelligence.
Read more...
---
More than simply a camera
August 2019, Forbatt SA, Secutel Technologies , CCTV, Surveillance & Remote Monitoring, Residential Estate (Industry)
With the human element being the weakest link in all security solutions, Hi-Tech Security Solutions looks at the pros and cons of using body-worn cameras in estates.
Read more...
---
The importance of effective perimeter security
August 2019, Elf Rentals - Electronic Security Solutions, Stafix , Editor's Choice, CCTV, Surveillance & Remote Monitoring, Residential Estate (Industry)
Protecting the perimeter is critical for any residential estate; how does one go about making sure your perimeter is as secure as possible?
Read more...
---
Security playing speedcop
August 2019, Axis Communications SA, Hikvision South Africa , CCTV, Surveillance & Remote Monitoring, Residential Estate (Industry)
Estates now have a legal precedent to manage their traffic and fine people in the estate for violations of the rules; all they need do is find solutions that will support them.
Read more...
---