printer friendly version
What differentiates one integrator from another?
April 2014
Integrated Solutions
Systems integrators are facing a huge challenge in the marketplace as margins narrow and customers become increasingly demanding and discerning. We look at what special qualities place integrators in the winning category.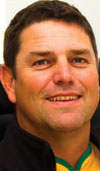 Leo Slootmans, CEO of FireSpec.
According to Leo Slootmans, CEO of FireSpec, the focus should be on delivering business value over and above security and loss control solutions. Integrators will need a deep understanding of the vertical they operate and target, and an understanding of the unique security and business challenges faced within these markets. The market is increasingly looking to integrators to not only provide solutions to protect mission critical assets, but also for using video as a tool to improve utilisation of these assets.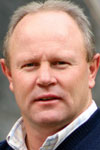 Kevin Monk, technical director at Bidvest Magnum Security.
Kevin Monk, technical director at Bidvest Magnum Security, says that those SIs who are successful ensure that they invest in their assets which includes sound corporate governance, training and upskilling their employees to competent certification levels and undertake projects as well as implement them according to milestones set in the scope of work, project plan and fulfilling all SLA requirements.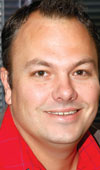 Kelly McLintock, group managing director at UTM Group.
Kelly McLintock, group managing director at UTM Group, says that a number of factors come into play when considering SI success. Firstly, an SI needs skilled people who are able to look at a solution and put together a suitable design. Secondly, they should have multiple solution references in order to apply the best fit for each project. He says there is no silver bullet but that solutions should ideally be based on an open platform that is suitable for a specific vertical application.
He continues that SIs should be able to guarantee project deadlines and align projects to specific standards and quality levels. This is especially pertinent given the fact that South African SIs are under threat from the influx of cheaper Chinese products and that IT companies are entering the market. He is emphatic that businesses need to realise that not everyone who claims to be an SI actually is.
Adding value and developing IP
Slootmans says that the focus for the integrator should be on developing specific intellectual property and value adds for the key verticals markets. This allows the integrator to compete and cost on a full solution, rather than competing purely on product features and pricing.
He continues that SIs should offer a solution that delivers long-term business value, rather than offering purely a product to a customer. Integrators should have a deep technical and commercial understanding of the product and solutions they represent, enabling them articulate the true end to end value proposition to prospective end users.
McLintock says that everything should be structured into a managed solution on a month to month basis. In this way, companies can bundle service, maintenance and insurance into one manageable package.
Monk agrees that a holistic turnkey solution is the way to go. Solutions, he believes, should not just be product based but should leverage the intellectual property inherent in the SI. This will result in higher quality and competency levels based on past experiences and sound commercial references. With the assistance of proper policing and education of the PSIRA act to the end user, it should eliminate the smaller non-compliant installers.
The presence of smaller companies is reducing profit margins for the larger players. McLintock suggests that customers should align themselves with an SI that has PSIRA, ESDA and FDIA approval for starters. In addition, the SI needs to offer excellent products and skilled technical staff.
Size matters
According to Monk, smaller companies seldom become involved in larger projects, although the market is becoming very price conscious, as they simply do not have the financial capacity or skills required. He says that the secret is for SIs to focus on corporate governance and provide deliverables based on experience, capacity and quality. Where the smaller companies are gaining ground is on smaller, access control-only or CCTV-only projects.
Likewise, grey products are a thorn in the side of reputable SIs. Slootmans says that his company deals with this by aligning to best-in-class international manufacturers that they trust to do everything in their ability to maintain the integrity of their supply chain and dealer network.
Monk says that SIs are generally product agnostic, but that the end user is becoming more educated and corporate governance is steering them away from grey products through proper product evaluation and the ROI on the product with regards to warranties and licences . McLintock says his company will carry the service and maintenance on in situ grey products, but will never specify these products.
McLintock says that the market is changing with a 50% increase in competition levels. With no subsidies on higher end products, it is becoming more difficult to compete. He is adamant that the industry needs a strategically placed organisation, with teeth, that will set and monitor installation quality levels.
Contacts
FireSpec, +27 (0)21 685 1111, leo@firespec.co.za, www.firespec.co.za
Bidvest Magnum Technology, +27 (0)11 555 4949, kevinm@bidvestmagnum.co.za
UTM Group, +27 (0)860 626 222, kelly@utmgroup.co.za, www.utmgroup.co.za
Credit(s)
Further reading:
A customised solution for backup power
August 2019, Specialised Battery Systems , News, Integrated Solutions
Specialised Battery Systems designed and implemented a bespoke solution for Stallion Security Electronics to deploy at almost any site.
Read more...
---
Augmented security with drones
August 2019, Drone Guards , Editor's Choice, Integrated Solutions
Drone Guards is moving into an untapped market of using drones to secure residential estates and other high-value assets such as mines, farms and commercial properties.
Read more...
---
10 things to consider when shopping for a VMS
August 2019, Genetec , CCTV, Surveillance & Remote Monitoring, Integrated Solutions
Today's video management systems (VMS) provide a wide range of tools and capabilities that help make security personnel more efficient by allowing them to focus on what really matters.
Read more...
---
Residential security – caveat emptor
August 2019, Stafix , Integrated Solutions, Security Services & Risk Management
When it comes to improving your property's security, make sure you take all the options into account as you build a layered approach to keeping people safe and assets secured.
Read more...
---
End-to-end security solutions for residential estates
August 2019, Elvey Security Technologies , Integrated Solutions, Residential Estate (Industry), Products
While there are a multitude of security options available for residential estate body corporates, unfortunately the solutions are not always able to integrate seamlessly, resulting in a hotchpotch of disparate systems.
Read more...
---
Integrated residential estate surveillance
August 2019, Forbatt SA , Integrated Solutions, CCTV, Surveillance & Remote Monitoring, Residential Estate (Industry)
Integrated solutions bring the best-of-breed out of each technology to give personnel all the tools they need for access control management and security.
Read more...
---
From fog to foxes
August 2019, Axis Communications SA , Perimeter Security, Alarms & Intruder Detection, CCTV, Surveillance & Remote Monitoring, Integrated Solutions
What makes radar devices so valuable is the fact that they can provide a high range of accurate data while barely relying on external factors, such as weather or light.
Read more...
---
Communications management within your security platform
August 2019, Genetec , Integrated Solutions, Residential Estate (Industry)
In the physical security industry, communications management systems, such as intercom solutions, are becoming an integral part of developing effective and comprehensive security strategies.
Read more...
---
The hidden claws of proof of concept
August 2019 , Editor's Choice, Integrated Solutions
Proof of concept is a proven methodology for testing new technologies, but it isn't perfect, and it can be more of a hindrance than a help.
Read more...
---
Local manufacturing – challenges and opportunities
August 2019, Centurion Systems, Technoswitch, ZYTEQ Fire , Integrated Solutions
Local companies manufacture a diverse range of products for the security industry, and although they face challenges, there are opportunities out there too.
Read more...
---