printer friendly version
What differentiates one integrator from another?
CCTV Handbook 2014
Integrated Solutions
Systems integrators are facing a huge challenge in the marketplace as margins narrow and customers become increasingly demanding and discerning. We look at what special qualities place integrators in the winning category.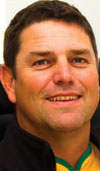 Leo Slootmans, CEO of FireSpec.
According to Leo Slootmans, CEO of FireSpec, the focus should be on delivering business value over and above security and loss control solutions. Integrators will need a deep understanding of the vertical they operate and target, and an understanding of the unique security and business challenges faced within these markets. The market is increasingly looking to integrators to not only provide solutions to protect mission critical assets, but also for using video as a tool to improve utilisation of these assets.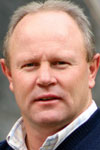 Kevin Monk, technical director at Bidvest Magnum Security.
Kevin Monk, technical director at Bidvest Magnum Security, says that those SIs who are successful ensure that they invest in their assets which includes sound corporate governance, training and upskilling their employees to competent certification levels and undertake projects as well as implement them according to milestones set in the scope of work, project plan and fulfilling all SLA requirements.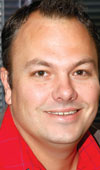 Kelly McLintock, group managing director at UTM Group.
Kelly McLintock, group managing director at UTM Group, says that a number of factors come into play when considering SI success. Firstly, an SI needs skilled people who are able to look at a solution and put together a suitable design. Secondly, they should have multiple solution references in order to apply the best fit for each project. He says there is no silver bullet but that solutions should ideally be based on an open platform that is suitable for a specific vertical application.
He continues that SIs should be able to guarantee project deadlines and align projects to specific standards and quality levels. This is especially pertinent given the fact that South African SIs are under threat from the influx of cheaper Chinese products and that IT companies are entering the market. He is emphatic that businesses need to realise that not everyone who claims to be an SI actually is.
Adding value and developing IP
Slootmans says that the focus for the integrator should be on developing specific intellectual property and value adds for the key verticals markets. This allows the integrator to compete and cost on a full solution, rather than competing purely on product features and pricing.
He continues that SIs should offer a solution that delivers long-term business value, rather than offering purely a product to a customer. Integrators should have a deep technical and commercial understanding of the product and solutions they represent, enabling them articulate the true end to end value proposition to prospective end users.
McLintock says that everything should be structured into a managed solution on a month to month basis. In this way, companies can bundle service, maintenance and insurance into one manageable package.
Monk agrees that a holistic turnkey solution is the way to go. Solutions, he believes, should not just be product based but should leverage the intellectual property inherent in the SI. This will result in higher quality and competency levels based on past experiences and sound commercial references. With the assistance of proper policing and education of the PSIRA act to the end user, it should eliminate the smaller non-compliant installers.
The presence of smaller companies is reducing profit margins for the larger players. McLintock suggests that customers should align themselves with an SI that has PSIRA, ESDA and FDIA approval for starters. In addition, the SI needs to offer excellent products and skilled technical staff.
Size matters
According to Monk, smaller companies seldom become involved in larger projects, although the market is becoming very price conscious, as they simply do not have the financial capacity or skills required. He says that the secret is for SIs to focus on corporate governance and provide deliverables based on experience, capacity and quality. Where the smaller companies are gaining ground is on smaller, access control-only or CCTV-only projects.
Likewise, grey products are a thorn in the side of reputable SIs. Slootmans says that his company deals with this by aligning to best-in-class international manufacturers that they trust to do everything in their ability to maintain the integrity of their supply chain and dealer network.
Monk says that SIs are generally product agnostic, but that the end user is becoming more educated and corporate governance is steering them away from grey products through proper product evaluation and the ROI on the product with regards to warranties and licences . McLintock says his company will carry the service and maintenance on in situ grey products, but will never specify these products.
McLintock says that the market is changing with a 50% increase in competition levels. With no subsidies on higher end products, it is becoming more difficult to compete. He is adamant that the industry needs a strategically placed organisation, with teeth, that will set and monitor installation quality levels.
Contacts
FireSpec, +27 (0)21 685 1111, [email protected], www.firespec.co.za
Bidvest Magnum Technology, +27 (0)11 555 4949, [email protected]
UTM Group, +27 (0)860 626 222, [email protected], www.utmgroup.co.za
Credit(s)
Further reading:
31 percent of all IoT SIMs managed with third-party IoT CMPs
News Integrated Solutions
Berg Insight recently released new findings about the market for IoT connectivity management platforms (CMPs), a standard component in the value proposition from mobile operators and IoT MVNOs around the world.
Read more...
---
Creating a safe, smart city environment
Integrated Solutions
As more governments around Africa start embracing the smart city concept, significant investments will be required to strengthen the underlying infrastructure essential to keep systems and data safe.
Read more...
---
Smart car parking solution eases traffic flow
Dahua Technology South Africa CCTV, Surveillance & Remote Monitoring Integrated Solutions Products
Ethiopia's first smart parking lot, designed to improve traffic flow and management efficiency, has been built and installed using Dahua Technology's smart parking solutions.
Read more...
---
VMS 7.2 supports the investigation process and adds cloud capabilities
CCTV, Surveillance & Remote Monitoring Integrated Solutions Products
Qognify has launched the second release of its VMS, including extended support for body-worn video, additional functionalities to support investigations, and a new web client architecture. VMS 7.2 addresses the increasing use of body-worn video (BWV) across many sectors.
Read more...
---
Hytera and KZN Police Service roll out digital call handling system
Government and Parastatal (Industry) Asset Management, EAS, RFID Integrated Solutions
Hytera Communications announced that the municipality of Ray Nkonyeni in the KwaZulu-Natal province of South Africa is now using its digital call handling system for the reporting and recording of crimes.
Read more...
---
Cyber resilience is more than cybersecurity
Technews Publishing Editor's Choice Cyber Security Integrated Solutions IT infrastructure
Hi-Tech Security Solutions held a round-table discussion focusing on cyber resilience and found that while the resilience discipline includes cybersecurity, it also goes much further.
Read more...
---
Johnson Controls releases IQ4
Perimeter Security, Alarms & Intruder Detection Integrated Solutions
New lower cost panel leverages Qolsys IQ Platform targeting residential, SMB, builder, MDU/multi-family and wellness market segments.
Read more...
---
SuperVision biometric access control
Integrated Solutions Access Control & Identity Management Products
SuperVision is a time & attendance (T&A) biometric access control system Fourier IT has been developing and enhancing for 18 years.
Read more...
---
Shift to online driving retail transformation
Retail (Industry) Integrated Solutions
There is a growing demand from retail for an end-to-end solution that helps their digitisation process, integrating finance, procurement, warehouse management, pricing, stock management, point of sale and more.
Read more...
---
AI in video analytics
CCTV, Surveillance & Remote Monitoring Integrated Solutions
AI (artificial intelligence), has been developed and debated ever since the first computers were invented, and while the most revolutionary incarnations are not yet here, AI-based technologies are widely used today.
Read more...
---