printer friendly version
Changes in the surveillance ­distribution market
April 2014
CCTV, Surveillance & Remote Monitoring
What is happening in the distribution market? Hi-Tech Security Solutions asked a few people who have spent years in this tough and competitive market what changes they saw taking place. Is it going to be a market dominated by large players with big pockets, or is there still space for smaller, niche players with high levels of expertise?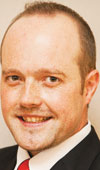 MJ Oosthuizen
MJ Oosthuizen, international business manager at Sunell Security, says that with many of the larger manufacturers now opening their own consumer-based stores, the future of larger distributors is looking rather challenging. The rub comes, he says, with the enormous range of product models being offered by each manufacturer.
A good distributor needs to have the technical skills for each product and model in order to truly know the spectrum offered, making the logistics quite staggering. The answer is to be able to multi-task across a number of products plus the models in the ranges, with dedicated product or brand managers being the ideal solution.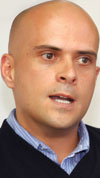 Ingo Mutinelli
Ingo Mutinelli, sales director at Elvey, believes that there is a definite shift from merely moving boxes to providing customers with a value added service. In what he terms a cutthroat market, he says it is also essential to maintain large stock levels since if you don't supply it, your competitor is sure to do so. He adds that specialist technical skills will come to the fore and differentiate the wannabes from the reputable, genuine distributors.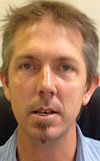 Jason Whitson
According to Jason Whitson, sales director at Pinnacle Security Solutions, many of the smaller companies will continue to be absorbed by the larger distribution companies. This will allow these distributors to provide both the big box moving capabilities as well as the niche product specialist capacities common with the smaller distributors.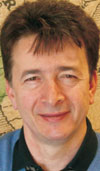 Pasco Lattuca
Pasco Latucca of Security & Communication Warehouse, points out that the distribution industry is diverse and includes traditional retail (like Makro), IT solutions and hardware retailers, traditional security distribution as well as specialist distributors. Retail outlets and IT stores are commodity driven and will move boxes, with limited technical advice and service. The medium level traditional security distributors will provide slightly more technical support while the specialist distributors will focus on a narrower band of hi-tech equipment, with high levels of technical expertise and support.
Oosthuizen says that while it involves a substantial capital outlay to hold adequate stock, it is critical to sustainability. He says that Google is one of the distributor's biggest enemies, since many customers find a product model they like, unaware that it is not a standard model in the South African environment or simply not popular enough to keep on the shelf. Customers are becoming more demanding in terms of what they like and want and are putting pressure on distributors to stock products and models that may have limited popularity.
The right model?
Is there one right distribution business model? Latucca says that the business model should depend on the applications and personal preferences. Since the margins are lower in the retail arena, it is not necessary to employ extensive technical skills. However, the mid-range distributors should have a technical backbone and for the specialised distributors this function is critical. At this level, the technical employees should be able to take a project from conceptualisation, through design to installation and commissioning and even maintenance.
Pinnacle Security's model involves the appointment of brand managers to market and support their own brand both to the market at large as well as the sales force, who are in turn supported by product managers to ensure sufficient stock levels are maintained Pinnacle offers both pre-sales training and on-site technical support. Oosthuizen says that it is difficult to have the right business model as there are just too many products and model ranges with too many similar features. He is a firm believer that there will always be a need for distributors who are able to provide competent technical advice and support, therefore adding true value to a client wanting to buy a box.
Mutinelli says that that there is always room for improvement but that the feedback Elvey receives from customers is excellent. The company maintains a large infrastructure and provides sales and technical backup at branch level as well as from head office, with comprehensive stockholding, at each of its 20+ branches in South Africa and Africa.
Contacts
Sunell SA, +27 (0)11 469 3598, mj@sunellsecurity.com, www.sunellsecurity.com
Elvey Security Technologies, +27 (0)11 401 6700, ingo.mutinelli@elvey.co.za, www.elvey.co.za
Pinnacle Security Solutions, +27 (0)11 265 3335, brigittab@pinnsec.co.za, www.pinnsec.co.za
Security & Communication Warehouse, +27 (0)12 653 1005, marketing@securitywarehouse.co.za, www.securitywarehouse.co.za
Credit(s)
Further reading:
Securing Savannah Hills Estate
August 2019, Rhyco Risk Projects , CCTV, Surveillance & Remote Monitoring, Perimeter Security, Alarms & Intruder Detection
Savannah Hills Estate in Midrand planned a security upgrade which was awarded to Rhyco Risk Projects. The project started in March 2019 and was completed in May 2019.
Read more...
---
10 things to consider when shopping for a VMS
August 2019, Genetec , CCTV, Surveillance & Remote Monitoring, Integrated Solutions
Today's video management systems (VMS) provide a wide range of tools and capabilities that help make security personnel more efficient by allowing them to focus on what really matters.
Read more...
---
How far are we really at with artificial intelligence?
August 2019, Axis Communications SA , Editor's Choice, CCTV, Surveillance & Remote Monitoring, IT infrastructure, Residential Estate (Industry)
Justin Ludik unpacks exactly how far AI has come and what it potentially can do for society and more importantly, surveillance.
Read more...
---
Enhancing security with AI
August 2019, Hikvision South Africa , CCTV, Surveillance & Remote Monitoring
Hikvision explains how residential estates can revolutionise their security strategies and outcomes with artificial intelligence.
Read more...
---
More than simply a camera
August 2019, Forbatt SA, Secutel Technologies , CCTV, Surveillance & Remote Monitoring, Residential Estate (Industry)
With the human element being the weakest link in all security solutions, Hi-Tech Security Solutions looks at the pros and cons of using body-worn cameras in estates.
Read more...
---
The importance of effective perimeter security
August 2019, Elf Rentals - Electronic Security Solutions, Stafix , Editor's Choice, CCTV, Surveillance & Remote Monitoring, Residential Estate (Industry)
Protecting the perimeter is critical for any residential estate; how does one go about making sure your perimeter is as secure as possible?
Read more...
---
Security playing speedcop
August 2019, Axis Communications SA, Hikvision South Africa , CCTV, Surveillance & Remote Monitoring, Residential Estate (Industry)
Estates now have a legal precedent to manage their traffic and fine people in the estate for violations of the rules; all they need do is find solutions that will support them.
Read more...
---
CathexisVision video management software
August 2019, Cathexis Technologies , Products, CCTV, Surveillance & Remote Monitoring
The CathexisVision IP video management software (VMS) helps clients get the most out of their surveillance investment and reap rewards for their companies.
Read more...
---
Capture every detail with Smart PIR kits
August 2019, Longse Distribution , Home Security, CCTV, Surveillance & Remote Monitoring, Residential Estate (Industry)
Longse Technology offers DIY smart security kits that are easy to install and offer a Wi-Fi range that can reach up to 300 metres.
Read more...
---
Future-facing cameras
August 2019, Bosch Building Technologies , Products, CCTV, Surveillance & Remote Monitoring
All FLEXIDOME IP starlight 8000i cameras feature built-in Intelligent Video Analytics, making them intuitive, and elevates their importance far beyond security alone.
Read more...
---