printer friendly version
Forget about image quality – usability is key
April 2014
CCTV, Surveillance & Remote Monitoring
In the world of consumer electronics, cameras need to deliver vibrant and colourful images. Camera makers integrate sophisticated image processing technology and fine-tune their products to meet consumer expectations as to what is a great looking image. This generally means that consumer electronics products will alter images and that results do not resemble an accurate depiction of the recorded scene. This is very much wanted and expected by consumers. We want beautiful images.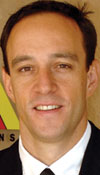 Roy Alves
For video surveillance applications in the security industry, it is of utmost importance that images are recorded with as much detail as possible to allow for proper identification of people, vehicles and objects.
The performance of video surveillance cameras is often judged by image quality. Given there are very specific needs and use cases for video surveillance, it is necessary to determine how images will be used and what detail will be required. This aspect is best described by the term "image usability", which describes the true performance of video surveillance cameras as relevant to a specific application or environment.
Not measured in numbers
Consumer electronics are often marketed with a strong focus on technical specifications such as a certain pixel resolution. Consumers have grown accustomed to this practice and compare products by these numbers. Even in the security industry, video surveillance cameras are sometimes marketed by showcasing technical specifications such as megapixel resolution or lux light sensitivity.
While these numbers describe the technical capabilities of individual camera components, there are many more aspects to achieving optimal image usability for a specific application and environment that these numbers alone cannot express. Image usability can probably best be defined as meeting the operational requirements of a given video surveillance scenario. Can a person be identified? Was it a blue or a green car? Are there any objects obstructing the gate? Can a licence plate number be recognised?
Being able to answer these questions with video surveillance footage determines image usability. Different applications and environments pose very specific challenges to a video surveillance camera. In consequence, there can be no one-fits-all camera model.
Seeing into the shadows
In a setting with both very bright and very dark areas, a typical camera would produce an image where objects and people in the bright or dark areas would hardly be visible and could not be properly identified. This challenge is commonly faced when monitoring parking garage entrances or sun-lit foyers of buildings. However, it can also play an important role in scenarios where this challenge may not be so easily identified at first thought such as when monitoring a corridor in an office building and trying to identify a person standing in front of a bright window on a sunny day.
Wide Dynamic Range technology enables cameras to provide homogeneous images. This allows for identification of people, vehicles and objects no matter if they are in a very bright or very dark zone of the camera's field of view. Wide Dynamic Range cameras overcome this problem by applying techniques such as using different exposure times for different objects in a scene coupled with advanced image processing capabilities to enable objects in both bright and dark zones to be clearly identified.
Large yet detailed overviews
In many application scenarios there is a need to cover a busy area with an overview and at the same time to be able to identify details once an incident has occurred. The challenge is that until an incident occurs it is unknown which area will need to be looked at in detail.
HDTV resolution cameras offer a wide overview coupled with the ability to identify details. They provide images that are more useful, with more image detail and with wider coverage than standard resolution cameras. In a shopping mall scenario, for example, the primary objective of a camera installation may be to watch for the presence of people and to view their movements. However, should an incident occur, HDTV resolution cameras offer the required detail to be able to better identify a specific person.
Seeing in the dark
There are many situations where surveillance video with colour is an important factor for effectively identifying people, vehicles and objects. Cameras operating with infrared or thermal technologies can see in the dark but not in colour.
Axis Lightfinder technology enables cameras to capture colour video even in very dark and extreme low-light conditions.
Image usability is the one all-important factor in video surveillance. When looking at the specific challenges of different video surveillance applications and environments, it quickly becomes clear that only a careful assessment of all the environment parameters can lead to the correct specification of what type of camera is truly needed in order to achieve optimal image usability.
For more information contact Axis Communications, +27 (0)11 548 6780, roy.alves@axis.com, www.axis.com
Credit(s)
Further reading:
Milestone partners prove their skills
August 2019, Milestone Systems , News, CCTV, Surveillance & Remote Monitoring, Training & Education
Within the span of one week in mid-May, the Milestone Learning & Performance group celebrated important benchmarks: 200 000 course registrations and tutorial views, and 10 000 certifications.
Read more...
---
ONVIF Hosts 20th Developers' Plugfest
August 2019 , News, CCTV, Surveillance & Remote Monitoring
ONVIF, the global standardisation initiative for IP-based physical security products, hosted its twentieth ONVIF Developers' Plugfest in early June in Tokyo.
Read more...
---
Licence plate recognition camera
August 2019 , Products, CCTV, Surveillance & Remote Monitoring
VIVOTEK has introduced a new licence plate recognition camera featuring built-in licence plate recognition software and edge-computing capability.
Read more...
---
Securing Savannah Hills Estate
August 2019, Rhyco Risk Projects , CCTV, Surveillance & Remote Monitoring, Perimeter Security, Alarms & Intruder Detection
Savannah Hills Estate in Midrand planned a security upgrade which was awarded to Rhyco Risk Projects. The project started in March 2019 and was completed in May 2019.
Read more...
---
10 things to consider when shopping for a VMS
August 2019, Genetec , CCTV, Surveillance & Remote Monitoring, Integrated Solutions
Today's video management systems (VMS) provide a wide range of tools and capabilities that help make security personnel more efficient by allowing them to focus on what really matters.
Read more...
---
How far are we really at with artificial intelligence?
August 2019, Axis Communications SA , Editor's Choice, CCTV, Surveillance & Remote Monitoring, IT infrastructure, Residential Estate (Industry)
Justin Ludik unpacks exactly how far AI has come and what it potentially can do for society and more importantly, surveillance.
Read more...
---
Enhancing security with AI
August 2019, Hikvision South Africa , CCTV, Surveillance & Remote Monitoring
Hikvision explains how residential estates can revolutionise their security strategies and outcomes with artificial intelligence.
Read more...
---
More than simply a camera
August 2019, Forbatt SA, Secutel Technologies , CCTV, Surveillance & Remote Monitoring, Residential Estate (Industry)
With the human element being the weakest link in all security solutions, Hi-Tech Security Solutions looks at the pros and cons of using body-worn cameras in estates.
Read more...
---
The importance of effective perimeter security
August 2019, Elf Rentals - Electronic Security Solutions, Stafix , Editor's Choice, CCTV, Surveillance & Remote Monitoring, Residential Estate (Industry)
Protecting the perimeter is critical for any residential estate; how does one go about making sure your perimeter is as secure as possible?
Read more...
---
Multiple methods for motion detection
August 2019, Axis Communications SA , Perimeter Security, Alarms & Intruder Detection
There are strengths and weaknesses with all motion detection solutions, and their effectiveness will be dictated by the environment and the components they are being used with.
Read more...
---