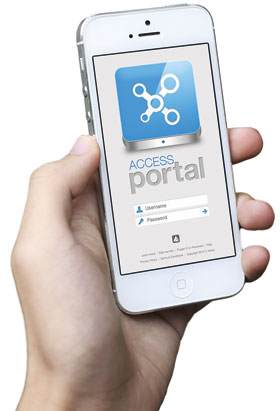 More than a talking device
October 2013, Access Control & Identity Management
Mobile technology is rapidly reshaping the way people live their everyday lives, from the dynamics of dating to online banking, there has been a move to total integration of smartphones into our daily lives. The cellphone was once the size of a shoe with limited capabilities. Now a typical smartphone has more computing power than Apollo II had when it landed a man on the moon.
People are now connected to everyone and everything all the time. Information is literally available at your fingertips and the cellphone has become an indispensable tool, owned by millions and it may soon even replace your wallet. Microsoft has also entered this arena by purchasing Nokia, but what is it that makes this technology so appealing to global corporate giants and the average Joe? It is that it effectively allows you to be someplace other than where you are, and to share and gain information.
As the physical and digital worlds fuse, this is a very resourceful technology from an access control perspective. A Web-based access control system can prove invaluable for remote site management, adjusting personnel access and running customised reports, from any network or mobile device. It is not only the standard information that is useful, but real-time transactions and live data about the state of your site's security that can be critical.
Roadblocks to effective security can be a lack of response, but alerts sent directly to one or more mobile devices ensures the information is in the right hands, at the right time. So you are instantly alerted if the security situation of your site has changed. It is security intelligence, combined with mobile solutions that makes mobile access to your Web-based security system such an effective tool.
Mobile technology has created a vast spectrum of opportunities, and at a time when consolidation is prevalent in the security industry, Impro Technologies has launched its Access Portal. It is a Web-based access control system, so you can access the system remotely anytime via any mobile device or network. The Access Portal range is compiled of Access Portal Lite, Access Portal Pro and Access Portal Enterprise.
For more information contact Impro Technologies, +27 (0)31 700 1087, www.impro.net