printer friendly version
Anglo American Platinum grants VIP access with facial biometrics
October 2013
Access Control & Identity Management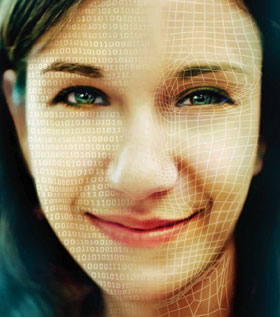 When considering biometric implementations, most people see fingerprint biometrics as the natural choice given the number of implementations we've seen in South Africa over the past few years. Anglo American Platinum, however, had a different idea when it came to modernising access control for its executives at its head office in Johannesburg.
Anglo American is a multinational mining company involved in a wide range of mining sectors, including the platinum sector. Anglo American Platinum has used a legacy card-based system for access control for many years and experienced the common problems of cards often not being brought to the office or being lost, creating security issues.
"The card-based solution historically had an advantage in that it was a cheaper solution to deploy than facial recognition or other legacy biometric technologies," explains Grahame Saunders, divisional manager, Public Safety at NEC Africa. "However, the card solution also demonstrated various weaknesses, especially in terms of security. While access is granted to a cardholder, the actual person entering or exiting the premises is not verified. Unauthorised persons are able to gain access using a lost or stolen card.
"A false sense of security was created by individuals not diligent at protecting their card and the details it holds."
Facial technology makes the grade
"We are constantly scanning the market, looking for ways to enhance employee productivity and optimise business processes, and facial biometrics was one of the options considered for evaluation," says Ravindra Ramouthar, CTO at Anglo American Platinum. "As part of an overall security upgrade evaluation, we initiated a pilot programme with NEC to provide access based on facial recognition to VIP areas."
For the pilot, two turnstiles providing entry to and exit from the head office building and one double door set on the VIP floor were installed.
The facial recognition solution controls and records access and its associated data, allowing for integrity and security in the work environment. The solution secures the environment by ensuring that only authorised personnel are allowed in a particular area. Card swopping, lost cards and the associated risks are eliminated since people are no longer required to authorise access with a card.
The facial recognition system, NEC NeoFace Watch, captures image frames and analyses them to detect human faces. The system is integrated into the electronic turnstiles and doors used for entry and exit. A person with the facial biometric profile that matches that within the enrolled database is deemed as authorised. If a match is found, the associated door or turnstile controller is electrically signalled and opened, granting seamless access. Should a person's biometric profile not be on the enrolled database, no unlocking function is performed. The system includes a Web user interface providing the user with various online functionality
NEC's NeoFace technology relies on best-in-class face detection and matching algorithms, as tested by the National Institute of Standards and Technology (NIST) in the US. During these tests, NEC algorithms were judged to be the most accurate and delivered the fastest matching times (MBE 2010 test results). An average accuracy of 0.003 False Non-Match Rate (FNMR) and average matching time of 0.4 seconds – 1:1.6 million images were achieved.
Broad acceptance gained
While the IT and Protection Services departments were excited about seeing new technology in action and the possibilities of enhancing the efficiencies around people flow, it was decided that a pilot programme should be implemented to ensure the system would perform as required. Ramouthar says NEC had an impressive product offering and the company was comfortable proceeding with a pilot solution that would better demonstrate the product's capability in a real-world scenario.
The solution delivered on all aspects of the functional brief and is now a complementary method of gaining access within the building for VIPs. "The solution will be considered as a potential candidate in other areas for business process improvement where applicable," said Ramouthar.
Business cases for a corporate office blueprint and operational site scenario are currently being developed and, if significant benefits and a positive Net Present Value (NPV) can be realised with supporting non-tangible benefits, the solution will be strongly considered as a deployable technology in future.
Saunders notes that the solution delivers the enhanced security features required for these environments, removes issues associated with lost and forgotten cards, while speeding up access. An average response time of 0.6 seconds to match and unlock the turnstile is currently being achieved, making this technology faster than legacy biometric systems.
For more information contact NEC Africa, +27 (0)11 656 3416, liesle.botha@emea.nec.com www.nec.com
Further reading:
HID addresses identification challenges at ID4Africa
August 2019 , News, Access Control & Identity Management, Government and Parastatal (Industry)
Being able to verify people's identities is critical for a nation's growth and prosperity and yet HID says nearly half of all African citizens can't prove who they are to vote, travel freely and receive government benefits and services.
Read more...
---
Came acquires Turkish company Özak
August 2019, CAME BPT South Africa , News, Access Control & Identity Management
Came broadens its market horizons and signals growth and consolidation in the Middle East.
Read more...
---
The benefits of electronic visitor management
August 2019, Powell Tronics , Access Control & Identity Management, Residential Estate (Industry)
Access control is a critical aspect of estate security as it represents the controls put in place to restrict entry (and possibly exit) along the outer boundary of the location.
Read more...
---
Addressing risks by means of access control layout and design
August 2019 , Access Control & Identity Management, Security Services & Risk Management
In order to develop a suitable, practical and appropriate security system for any organisation, it is essential to first develop a master security and life safety plan strategy.
Read more...
---
Secure hands-free access
August 2019, Suprema , Access Control & Identity Management, Residential Estate (Industry)
Suprema's facial biometric terminals bring no-touch access into secure residential estates, high-rise apartments and luxury homes providing fast, easy and intuitive user authentication with the added benefit of hygiene.
Read more...
---
MorphoAccess Sigma Extreme
August 2019, IDEMIA , Products, Access Control & Identity Management
MorphoAccess Sigma Extreme from IDEMIA is a touchscreen device with multiple recognition device interfaces (NFC chip reader, PIN and BioPIN codes, contactless card readers).
Read more...
---
Outdoor access terminals
August 2019, Suprema , Access Control & Identity Management, Residential Estate (Industry), Products
Rugged, dust- and weather-proof access control solutions that provide exceptional durability in extreme conditions is a strong requirement for many residential estates.
Read more...
---
MorphoWave Compact
August 2019, IDEMIA , Products, Access Control & Identity Management
The MorphoWave Compact captures and matches four fingerprints on either the right or left hand in any direction. It is robust to environmental factors such as extreme light or dust.
Read more...
---
MorphoAccess Sigma Lite
August 2019, IDEMIA , Products, Access Control & Identity Management
IDEMIA's MorphoAccess Sigma Lite and Lite + are fingerprint access control terminals, offering time and attendance in and out function keys.
Read more...
---
Eliminating forced gate opening scenarios
August 2019, ET Nice , Home Security, Access Control & Identity Management
When activated by the gate forced open alarm feature, the transmitter transmits a wireless alarm signal up to 750 metres in any direction.
Read more...
---