printer friendly version
LoJax: Be very careful
May 2019
Cyber Security
The conventional wisdom with malware is that you can kill it once and for all by wiping a system and starting from scratch. However, a particularly clever piece of surveillance software with Russian ties appears much more resistant. Even replacing drives won't kill LoJax, which is still active more than nine months after researchers from Arbor Networks detailed it.
A report on Extreme Tech warns that "the only way to purge the malware is to wipe the hard drive and flash the motherboard firmware (although, it's probably safer to just throw the hardware out)."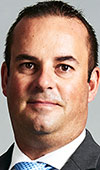 Bryan Hamman
"This specific piece of malware is insane," says Bryan Hamman, territory manager for sub-Saharan Africa at NETSCOUT Arbor. "LoJax was built by Fancy Bear, a Russian cyber espionage group who specialise in Advanced Persistent Threat (APT) cyber-attacks, and is a Unified Extensible Firmware Interface (UEFI) based rootkit that behaves as a double-agent, leveraging legitimate software to phone home to malicious command and control (C2) servers.
"Most frightening is that, although we think it was created in 2016, it has been active for over nine months and is still causing havoc by using UEFI and pre-installed Computrace LoJack software to locate and lock devices remotely, deleting files and similar, making it an effective laptop theft recovery and data wiping platform.
"It is proving resilient to hard drive replacement and Windows OS re-installs and, as mentioned in the above article, businesses are faced with no option but to destroy hardware in an effort to remove it from their systems."
The challenge in defeating LoJax lies in the fact that UEFI and Computrace LoJack are considered safe and necessary components and most corporate cybersecurity solutions have been created and built with this understanding.
Prevention is the key
Hamman says the general understanding around how LoJax infects systems is most often, though not always, through every day spear phishing.
Spear phishing is an email attack that targets a specific organisation or individual, seeking unauthorised access to sensitive information that will ultimately result in the delivery of financial gain, trade secrets or military information. These emails appear to come from a trusted source and can even seem to be sent by well-known organisations like Virgin or FNB.
"So, while very dramatic steps will need to be taken once LoJax has infected your systems, there are less destructive steps that can be taken to stop the initial infection," says Hamman. "Because this type of malware generally requires a manual or case-by-case installation and is not something we've observed propagating automatically, these steps rely very much on user education and user adoption of company security protocols."
Quickly evaluating bad hygiene or potential threats in an email may seem simple to those in the know but it is often not the case with every day people. A good place to start is by circulating a cheat sheet on what to look for before you click that link and an article written by Ifeanyi Egede that did the rounds last year sums it up quite nicely:
1. Check the sender email address
2. Check the email format
3. Pick up the phone
4. Verify before you click
5. Scan the attachments
For more information contact Bryan Hamman, NETSCOUT Arbor in Africa, bhamman@arbor.net
Further reading:
The enemy within – insider ­security threats
May 2019, Wolfpack Information Risk , Editor's Choice, Cyber Security, Financial (Industry)
Insider threats in today's financial world are insidious and destructive and your defence against insiders should start long before the person assumes his/her position.
Read more...
---
Assessing impacts: The meteors of security and AI
May 2019 , Cyber Security
As security threats evolve and artificial intelligence pervades, what impact are they set to have on business over the next year?
Read more...
---
Visibility is key, and lacking
May 2019 , Editor's Choice, Cyber Security
Cybercriminals are most likely to be caught on servers and networks, but detecting their time and point of entry remains a mystery.
Read more...
---
The benefits of machine learning and UEBA
May 2019 , Cyber Security
Combining accurate and essential user behavioural data with machine learning allows you to more accurately monitor your users on an endpoint-by-endpoint basis.
Read more...
---
Insiders: who are they?
May 2019 , Security Services & Risk Management, Cyber Security
The 2018 Insider Threat Report by Cybersecurity Insiders reports that more than 51% of companies are concerned about unintentional insider attacks.
Read more...
---
Securing the Industrial Internet of Things
May 2019, Axiz , Cyber Security, IT infrastructure, Industrial (Industry)
The very benefits that makes the IIoT so compelling, makes it equally capable of damaging infrastructure operations and processes through bad actors.
Read more...
---
Hybrid cloud and hyper-converged data protection
May 2019 , IT infrastructure, Cyber Security
Arcserve Unified Data Protection extends disaster recovery and backup technologies to prevent downtime and data loss for hyper-converged and SaaS-based workloads.
Read more...
---
Vivotek strengthens cybersecurity
May 2019 , CCTV, Surveillance & Remote Monitoring, Cyber Security
Vivotek has announced the availability of comprehensive protection in its Cybersecurity Management Solution under the strategy of its 'Security within Security' campaign.
Read more...
---
Scammers target job seekers
May 2019 , Cyber Security
Kaspersky Lab experts detected a blast of sophisticated spam emails in the first quarter of 2019, featuring fake job-offers that seemed to come from HR recruiters in large corporations.
Read more...
---
Protecting Microsoft cloud environments
May 2019 , Cyber Security, Integrated Solutions
Trend Micro Southern Africa announced the local launch of its Trend Micro Cloud App Security point of presence, designed to provide customers added security and protection of their Microsoft Office 365 environments.
Read more...
---