printer friendly version
Optimising your workforce
October 2013 Asset Management, EAS, RFID, Access Control & Identity Management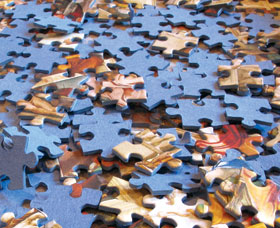 The term Workforce Management is becoming more common in the security industry as more companies integrate technologies and processes to gain operational and cost efficiencies. But what does workforce management entail?
Some would claim that workforce management is simply an implementation of time and attendance (T&A) that makes use of access control technologies. Others say it goes much further. To obtain some insight into the field of workforce management, Hi-Tech Security Solutions asked some experts involved in this arena to expound on the topic.
We spoke to Albert Brits from EasyRoster, Guenter Nerlich from AWM360 Data Systems, and Walter Rautenbach from neaMetrics.
Hi-Tech Security Solutions: We hear a lot about workforce management, but what is it?
Albert Brits: The degree of success of a company that 'sells man hours' is largely determined by the degree of efficiency with which the company's workforce is applied to the requirements of the company's clients.
100% efficiency with regard to workforce utilisation would mean that the correct numbers of personnel, or the correct grades are rostered and posted for the correct number of hours to the correct sites. Furthermore, there should be no overtime, no non-productive time, and each site should deliver the required percentage of profit. Obviously it is almost impossible to achieve 100% efficiency because of ever-changing client requirements and personnel complements, as well as varying degrees of unpredictability with regard to personnel behaviour. However, the closer a company can get to achieving the 100% efficiency target, the happier its clients will be and the lower the wage bill will be.
In order to achieve maximum efficiency with regard to workforce utilisation, it is necessary to execute workforce management by considering the following points:
* Legislation with regard to wage determination,
* Number of personnel needed to meet client requirements,
* Complement of excess or spare personnel,
* The rostering cycle, and
* Operational control.
Guenter Nerlich: Workforce management refers to managing all activities and resources required to maintain a productive workforce – this includes employees, technology, processes and procedures. It is an important component of human resource management and development and is a contributor to a company's bottom line results.
Walter Rautenbach: Workforce management encompasses a wide array of activities normally classified as HR functions. These functions include, amongst others, T&A, scheduling, skills management and development as well as performance management. The main purpose for implementing a workforce management strategy or solution is workforce optimisation. This is achieved through ensuring the right employees with the correct skill-set is assigned to a matching task at a specific time and for a specific period. Tasks specifications are normally defined by external service-level agreements or internal company requirements set out to achieve business objectives. Effective workforce management focuses on obtaining specific skill sets, effectively utilising and developing those skills, and then retaining them to ensure increased profitability.
HSS: Why is workforce management important in today's business environment? Which businesses can benefit from it?
Albert Brits: Workforce management is becoming more important because that is the only way to minimise the wage bill. Businesses that sell man hours like security guarding, cleaning, labour broking etc., should use workforce management processes in order to gain maximum efficiency with regard to the posting of personnel.
Guenter Nerlich: Effective workforce management and workforce management solutions can benefit any business, irrespective of which industry or sector. In fact, there is a growing appreciation for solutions that help SMEs manage resources effectively and that help to secure a fast return on investment, as well as those that realise the benefit of productivity and a more streamlined approach to operations.
This is essentially where workforce management can and does make a difference, by enhancing components that make up the workplace in order for improved operations, productivity and output. Workforce management has been identified as primary considerations for business leaders and critical components of any sustainable operational strategy. This has a direct bearing on any sized venture, in any segment of the market and at any stage of development.
Walter Rautenbach: Previously, companies could achieve success through efficient supplier, customer relationship and resource management, normally managed through the implementation of an ERP system. With increasing economic pressures, businesses are looking into optimising their workforce. For companies generating revenue through services and in the current information age by generating paid for products out of zeros and ones, the largest cost element is the workforce and therefore effective utilisation has a major impact on profitability and growth. If workforce management was not challenging, then the market for outsourcing would have been small as everyone would do it themselves. Instead, businesses choose to focus on their core objectives and outsource non-core functions to companies that deliver the same. Workforce management is very popular for companies delivering such services.
Workforce management is extremely important to companies that manage employees that service external companies. This is very popular with guarding and cleaning services due to the fact that most enterprises need this and would rather not focus on dealing with training and maintenance required for these resources. It is easier to manage service levels with an external company than to move your attention to these functions. In the guarding and armed response sector, this type of diversification is also important for insurance companies.
Other areas where workforce management plays an important role is in construction, outsourced software development, support services as well as any outsourced field services. When you have a 'Next Business Day Onsite' warranty on your laptop, you expect someone with the right skills and equipment to be there the next day and to leave with the problem resolved.
However, these are not the only areas, workforce management is important in all sectors of business in one way or the other. In some businesses, workforce management is purely managing working times, leave, absence and ensuring personnel are paid accordingly. Specialised workforce management solutions have a greater impact where your employees need to deliver services to external companies. As long as your books balance, it is not that important what your accountant did for the day whereas the time a technician spent at a client is, and the requirement to have specific grade of guard onsite before a bank opens, even more so.
HSS: Can you give examples of workforce management in practice?
Albert Brits: Any guarding or cleaning company with a significant number of employees only has one way to ensure efficiency in the posting of their personnel, and that is to practice effective workforce management. The only way to practice effective workforce management is to make use of a tool or tools that can provide the information necessary to make the decisions that increase the efficiency of personnel postings.
Guenter Nerlich: From an industry awareness point of view, workforce management continues to gain prominence in the market. As a premier partner at the second Mastering SAP HR & Payroll Conference hosted in Johannesburg in April 2013, we saw that attendance at the event was substantial and there was a clear interest amongst delegates in how businesses can leverage off existing SAP HCM solutions to enhance their HCM and payroll efficiency using automated workforce management solutions like integrated T&A and access control.
This workforce management technology is designed to automate and streamline core processes. We are referring to processes that are at the heart of HCM. We viewed our contribution to this event as a critical step in not only exposing the value we offer, but also as something that is key to our objective of engaging and communicating with our target market.
An integrated automated T&A solution for 1500 employees saved one of our clients in the mining industry 70% of overtime cost within the first month of operation.
Walter Rautenbach: All efficient guarding companies need to use workforce management principles. If you have a client that needs one Grade A, two Grade B and one female guard at a site for a specific time, then you need a system to manage this. Clients are not interested to know that one of the guards is off sick. To achieve this, guarding companies need to roster guards for specific sites, ensure spares are in place and that relief staff are on-site on time.
Systems used to manage this range from manual spreadsheet rostering, paper sign-in registers to automated rostering with biometric sign-in and automated exception management from centralised national operational centres. The systems utilised all depend on the size of the operation and the service level requirements. We have found that over the past year more clients specify the requirement to use biometrics for guards signing on/off duty. Reassurance of who is on site in real-time is becoming essential for clients to ensure their business can operate as required and also to ensure they are receiving the service they pay for.
With consumer services such as banking, social grant payment, retail and really any business using cash, it is essential to adhere to rosters and specific staff requirements. Where it is no train smash if only one guard pitched up at a residential estate, it will cause a bank not being able to open its doors due to the fact that a specific grade of guard is not onsite.
As distributor of Suprema, we have several thousands of implementations over Africa, from the most simplistic form of workforce management, being T&A. If you look at how workforce access is controlled then that figure triples. If one looks at workforce management solutions focused on workforce optimisation, then there are various specialised software solutions implemented across Africa. Some samples includes:
* Several small to enterprise sized guarding companies across Africa with the purpose of managing outsourced guarding services.
* A multinational security company managing their workforce nationally for cash in transit services.
* African implementation for multinational retail company managing their workforce in multi-franchise food court business.
* National implementation in retail (furniture) for management of workforce from production to all retail outlets.
With sophisticated workforce management solutions requiring rostering, we work with well-established companies in the field, such as EasyRoster, to provide real-time operational management through integrated biometric check-in. As distributor of Suprema in Africa we also work with several companies, from small to listed, in providing end-to-end HR systems for managing T&A, employee self-service, skills development and training, performance management and all related payroll services.
HSS: How important are security technologies, such as biometric or card access solutions in workforce management projects?
Albert Brits: One of the major components of workforce management is operational control. In order to enhance operational control it is necessary to record time and attendance details as near real-time as possible. Biometric technologies not only promote real-time recording, but also ensure that buddy clocking is impossible.
Guenter Nerlich: These are of critical importance in terms of workforce management projects. Biometric technology is proven the most accurate and of highest security standards, as well as the easiest and most cost effective to run and manage. Projects rely on the integrity of data and of personnel involved and in terms of the rollout of processes and procedures.
Walter Rautenbach: Using technology is extremely important for efficient management. Using reliable biometrics creates an undisputed presence of a specific person at a specific reader. Using this information in real-time enables workforce managers to know the effective state of their operations. Manually completed rosters cannot deliver this. Commonly used cell phone check-in can also not guarantee reporting onsite.
In general, every element of authentication added, such as something you have or something you know, does make false authentication more difficult, but not impossible. In this sense, cards do have a function, especially where biometrics cannot be used, but are not as reliable as biometrics. A card in conjunction with biometrics, on the other hand, presents opportunities for even higher security and larger deployments. As a standard we offer any combination of biometrics, PIN (something you know) and card (something you have) as part of our hardware and software solutions
HSS: How important is mobile technology in effective workforce management of remote or technical services?
Albert Brits: Utilisation of mobile phone technology is a great tool for effective and cost effective operational communication. Utilisation of system-generated SMSes and allowing for two-way SMS communication is a very effective tool for keeping in touch with operations. Other more advanced mobile smartphone applications can also open a new array of functionality that assists managers to effectively run their operational divisions.
Guenter Nerlich: Everything is possible and available. Mobile technology extends the reach of any solution and enables the inclusion of the farthest sites.
Walter Rautenbach: We feel that the utilisation of mobile technology is absolutely essential and can especially not be ignored with the rapidly increasing footprint of smart phones and tablets. That is not to say that the 'normal' cellular phone doesn't have a role. Successful operational management requires ongoing communication, independent of whether you run a single town operation or control a multinational operation from a central operational centre. All mobile phones can be used for two-way communication, even in the simplest form of SMS. It is still a very cost effective way to communicate with managers in the field and intelligent systems can record such communication effectively. We use mobile technology in the following way:
* Automatic system generated SMS messages to the relevant area, branch and site managers based on rules-based alarm criteria. Why should it be necessary for a NOC (national operations centre) operator to manually communicate with a site manager to notify him/her that all staff did not report to a site as scheduled? Automated rules-based alarms are triggered when workforce requirements are not met. This can typically include quantity, grade (skill set), gender and time-based alarms.
* This is not where it ends as this just means an active alarm is noted. Operations can now action this alarm and, via SMS, communicate with the operational centres to notify them of actions being taken to address the issue or to update them as resolved if required.
* Smartphones or tablets, on the other hand, can deliver the same and even more sophisticated functionality, including:
* Two way instant messaging (preferably integrated in the system so that everything is recorded) that enables easy operational communication with operational centres.
* Push notifications instead of SMS, which in most cases presents a cost saving.
* Real-time graphics to view operational and workflow management system performance.
* Software interfaces that allow for
- Emergency biometric enrolment of staff on site, using standard clocking equipment.
- Remote opening of doors.
- Monitoring of the access control infrastructure to view external alarm interfaces and doors forced open.
This is not where it ends as any HR related functions such as leave applications and approvals, payroll queries or any other related functionality can be accessed through this medium. We have realised the potential that mobile technology brings to the table in workforce management for a while and offer this as a value-add to our clients, with the aim of optimising workforce utilisation. We currently provide two-way SMS systems, iPhone, iPad and Android applications to our clients. The level of real-time system interaction that this provides now makes individual performance management effective. The fact that you can interact with the system at almost any time means that your response and resolution of issues can be measured effectively. No more going back to the office to complete a report and no more excuses of not getting to your PC to do so.
Location services: A very nice feature that came about with the development of smartphones is device functionality that enables location services. How do you control employees that work off-site and how do you ensure that they did actually report on time? Development of a product referred to as GPSign-In allows you to use your smart mobile application to say 'I am here now'. One of the immediate limitations was how do I know you did not give your phone to someone else? Linking this to specific user profiles introduced the 'what you know principle', but taking it further by capturing a photo made it easier to verify.
Further development of this introduced linking of photo evidence and user input for guard patrolling, recording of suspicious activity as well as site inspections, which can also be used in many fields out of the security industry.
Mobile biometrics: Another offering which we find very popular is mobile biometric clocking devices. In certain industries, such as construction, it is common that sites do not allow for the implementation of static clocks. Teams move around and for this reason effective workforce management is not always popular. Mobile clocking terminals, however, address this and even enable biometric clocking at offsite locations.
We have also seen that this technology is very handy in the security industry with many companies using it to enable checking-in at morning parade or on the bus before being transported to the allocated client site.
HSS: How important is integration between different systems for effective workforce management? What skills do service providers require to effectively provide these integration services?
Albert Brits: Very few systems are all things to all people. As a result, companies tend to use best-of-breed systems to perform specialised functions. It is important that these systems interface with each other effectively in order to meet the requirements of the company. Examples of such systems in the workforce management environment include HR, rostering, time and attendance and payroll. Different systems provide varying functionality in this regard and, where applicable, have interfaces between each other.
EasyRoster provides a standardised interface for integration into our Deployment Manager sub-system. Deployment Manager has been designed to be an adaptor allowing external devices to post check-in and check-out information to EasyRoster for automatic processing. This generic interface can be used by any hardware provided for this purpose and is specifically intended for enabling biometrics in EasyRoster.
In this regard, we work with such hardware providers to ensure successful integration before live implementation. One of the limitations of such a generic adaptor is that the flow of information is in one direction, separating the biometric management system from EasyRoster. To provide a generic two-way data exchange integration platform is an extensive task that would keep us busy with integration instead of developing our own product. We have, however, worked closely with certain specialised integrators that have developed a data synchronisation interface that ensures seamless data update across systems without duplicate data entry.
Guenter Nerlich: Certified integration into existing ERP systems is crucial. Be it SAP, Microsoft Dynamics or Oracle, a certified integration enables companies to leverage off their existing investments into such systems. In addition, a seamless integration eliminates the need for additional databases or software solutions and ensures secure data transfer and the concept of one single point of intervention – master data maintenance as well as final processing of the collected data, i.e. for payroll. AWM360 is a certified Kaba system integrator.
Walter Rautenbach: Integration is essential. All systems must effectively talk to each other without time consuming duplicate data entry and manual updates. As integration requires extensive knowledge and maintenance, we are normally hands on involved with this function to ensure success. Should integration be required by external companies, we provide standardised integration platforms with step-by-step guides as well as system certification services. Everyone seems to be doing integration these days, but many lead to unexpected failures and possible brand name damage. For this reason we believe it is essential to be hands-on involved and we find that providing technical software development skills is essential.
Contacts
Walter Rautenbach, 0861 632 638, Walter@neaMetrics.com
Guenter Nerlich, +27 (0)11 460 5335, guenter@awm360.co.za
Albert Brits, +27 (0)12 809 4270, albertb@easyroster.net
Credit(s)
Further reading:
TAPA: The role of an effective treasury function in business risk management
June 2019, Technews Publishing , News
Neil Le Roux, the Founder of Diligent Advisors will speak at the TAPA SA (Transported Asset Protection Association) annual conference on 26 July 2019.
Read more...
---
iLegal 2019: Putting a face on surveillance services
August 2019, Technews Publishing , News, Conferences & Events
iLegal 2019 will be held on 12 September 2019 at The Rosebank Crowne Plaza in Johannesburg. iLegal is the surveillance industry's premier one-day conference hosted jointly by Hi-Tech Security Solutions and Dr Craig Donald.
Read more...
---
Residential Estate Security Conference 2019: Making AI work for you
August 2019, Technews Publishing , News, Conferences & Events
Gerhard Furter will deliver the keynote at the Residential Estate Security Conference 2019, providing a brief introduction into what AI really is and its application in estates.
Read more...
---
From the editor's desk: The difference between potential and skills
August 2019, Technews Publishing , News
This issue of Hi-Tech Security Solutions includes our annual Local Manufacturing feature and it's great to know that local security manufacturers are still going strong, even if the general manufacturing ...
Read more...
---
HID addresses identification challenges at ID4Africa
August 2019 , News, Access Control & Identity Management, Government and Parastatal (Industry)
Being able to verify people's identities is critical for a nation's growth and prosperity and yet HID says nearly half of all African citizens can't prove who they are to vote, travel freely and receive government benefits and services.
Read more...
---
Came acquires Turkish company Özak
August 2019, CAME BPT South Africa , News, Access Control & Identity Management
Came broadens its market horizons and signals growth and consolidation in the Middle East.
Read more...
---
iLegal 2019: Enhancing and empowering your control rooms
July 2019, Technews Publishing , News, Conferences & Events
iLegal 2019 will be held on 12 September 2019 at The Rosebank Crowne Plaza in Johannesburg. iLegal is the surveillance industry's premier one-day conference hosted jointly by Hi-Tech Security Solutions and Dr Craig Donald.
Read more...
---
Residential Estate Security Conference 2019: Managing for efficiency
July 2019, Technews Publishing , News, Conferences & Events
The Residential Estate Security Conference 2019 will be held on 20 August 2019, once again at the Indaba Hotel in Fourways, Johannesburg.
Read more...
---
Spending to save
August 2019, Technews Publishing , News
As residential estates and complexes grow like weeds across South Africa, often promoting themselves as more secure than a stand-alone house, many are finding that close proximity to a neighbour or a ...
Read more...
---
Risk assessment or product placement?
August 2019, Technews Publishing, Alwinco, SMC - Security Management Consultants , Editor's Choice, Security Services & Risk Management, Residential Estate (Industry)
Hi-tech security solutions asked a couple of experts to provide estate managers and security managers with some insights into what a 'real' risk assessment includes.
Read more...
---