printer friendly version
Prepare for the worst
March 2019
Security Services & Risk Management
Arcserve Southern Africa cautions SA businesses to take a proactive approach to Business Continuity and Data Recovery (BCDR) or risk becoming the next data breach headline.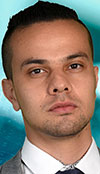 Byron Horn-Botha
"In today's digital world, the issues of data privacy and data security are sources of significant concern for organisations," says Byron Horn-Botha, Arcserve Southern Africa, lead: channel and partnerships.
He emphasises no one is immune to data breaches. "We understand that every organisation, regardless of industry, can be susceptible to breaches. Data privacy is a growing concern, and it's not just limited to GDPR/ransomware, but to data protection providers themselves. However, it is becoming more difficult to ensure data is safe and secure. In fact, 64% of global IT decision-makersi agree that protecting business critical data has become increasingly difficult over the past five years."
Horn-Botha notes that the general public is also increasingly sensitive about the security of its data and are moving their purchasing power away from organisations they consider to be a data protection risk. "In this climate, any loss of customer data could cause irreparable damage to an organisation's reputation and bottom line. All business leaders need to ask the pressing question: what can be done to avoid becoming the next data breach headline?"
Horn-Botha outlines four strategic steps organisations need to take:
Ensure your organisation has a comprehensive BCDR plan. "When Arcserve surveyed IT professionals around the world, we found that more than half of businesses reviewed didn't have a disaster recovery (DR) plan in place, and of those who did, less than 15% had confidence in recovery. Arcserve's eBook on enhancing your BCDR plan (How to Build a Disaster Recovery Plan, available at https://www.arcserve.com/data-protection-resources/how-to-build-a-disaster-recovery-plan/) delivers the fundamentals of successful disaster recovery planning."
Test your disaster recovery plan again and again. "Ask yourself if your disaster recovery plan will see you through ransomware attacks, hardware failures and natural disasters — or will you be caught flat-footed? If you can't answer these questions with an unequivocal, 'we're ready' you should be investing greater time and resources in disaster recovery testing."
Know what to do before and after a ransomware attack. "According to Cyber Security Ventures, cyber-attacks are expected to skyrocket, with the frequency of attacks estimated to be one every 14 seconds by the end of 2019ii. Arcserve's Ransomware Prevention Checklist (https://www.arcserve.com/data-protection-resources/ransomware-prevention-checklist/) provides vital information on how to prevent ransomware attacks and what steps to take immediately following an attack."
Partner with a data protection vendor you can count on for compliance requirements. "The potential financial penalties for regulations such as GDPR can be crippling, and the damage to your brand reputation can be devastating. Ensure you work with a data protection vendor that takes regulatory compliance as seriously as you do by offering compliance-driven technology designed with specific capabilities to address local and global regulations."
For more information contact Arcserve Southern Africa +27 11 417 8641, byron.horn-botha@arcserve.com, www.arcserve.com
i https://www.globenewswire.com/news-release/2018/10/09/1618309/0/en/Arcserve-Unveils-Business-Continuity-Cloud-the-Market-s-Only-Cloud-Born-Solution-to-Safeguard-Complex-IT-Infrastructures-Amid-Growing-Data-Protection-Concerns.html
ii https://cybersecurityventures.com/ransomware-damage-report-2017-part-2/
Further reading:
30 years of business continuity
May 2019, ContinuitySA, Technews Publishing , Editor's Choice, Security Services & Risk Management
ContinuitySA is celebrating its 30th anniversary this year and Hi-Tech Security Solutions spoke to CEO Michael Davies about the changes he has seen in the business continuity and disaster recovery markets.
Read more...
---
The benefits of background screening
May 2019, iFacts, Managed Integrity Evaluation , Editor's Choice, Security Services & Risk Management
Companies need to be more vigilant about the people they employ by making sure comprehensive background screening checks are conducted.
Read more...
---
Simplifying fire detection system installations
May 2019, Elvey Security Technologies , Editor's Choice, Fire & Safety, Security Services & Risk Management
A fire detection system needs to be selected with extreme care, as is selecting an installer that not only understands the various technologies employed in fire detection, but that also has the necessary accreditations and certifications.
Read more...
---
Security workforce management platform
May 2019, Secutel Technologies , CCTV, Surveillance & Remote Monitoring, Integrated Solutions, Security Services & Risk Management
Secutel Technologies says the South African market is excited about body-cam technology and clearly sees the potential benefits.
Read more...
---
Solar energy storage systems
May 2019, Specialised Battery Systems , Products, Security Services & Risk Management
Specialised Battery Systems has a range of Energy Storage Systems (ESS) available, both standard and custom designed to suit customer requirements.
Read more...
---
Lightning protection insurance for thatched roofs
May 2019, DEHN Africa , Security Services & Risk Management
DEHNinsure offers surge and lightning protection insurance for thatched roofed buildings using its high-voltage-resistant insulated (HVI) technology.
Read more...
---
MIE background screening findings
May 2019, Managed Integrity Evaluation , Security Services & Risk Management
Candidate and supplier screening prioritised amidst murky market risks in MIE Background Screening Index Report for 2018.
Read more...
---
Control room software selection
May 2019, Intelligent Monitoring , CCTV, Surveillance & Remote Monitoring, Security Services & Risk Management
Wolfgang Kirsch discusses what customers should look for when selecting a control room management platform.
Read more...
---
Insiders: who are they?
May 2019 , Security Services & Risk Management, Cyber Security
The 2018 Insider Threat Report by Cybersecurity Insiders reports that more than 51% of companies are concerned about unintentional insider attacks.
Read more...
---
Are background checks worth the cost?
May 2019, LexisNexis , Security Services & Risk Management
Often, the added cost and effort serve as an understandable deterrent to business owners who should consider skipping the background check process altogether.
Read more...
---