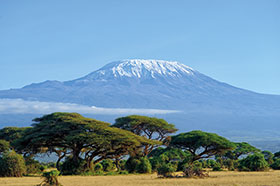 Why did RDC go on a mission to find ice in Africa?
March 2019, News
RDC was recently on an urgent mission to find ice in Africa. Why? RDC insists that they were not mad and were not looking for the type of ice you get from the local garage or the stuff that De Beers wants. So, what was the mission about?
RDC MD, Brent Andreka, says they have been watching the rest of the world embrace new technology and seen that they are already working and living in their futuristic smart homes and businesses. Yet in Africa, the 4th Industrial Revolution is frozen with mainly corrupt politicians enjoying these types of luxuries.
RDC questioned whether it was possible for Africa to leapfrog the global IoT gap? And, would it be possible to bring affordable tech to African households and businesses by way of the millions of alarm systems already installed?
RDC engineers had tried every hair-brained technique to find ideas, approaching problems back-to-front and exploring the past, present and future for inspiration. They say that in all honesty, they had come up with nothing.
They wondered if the solution for Africa was perhaps not in the 4th Industrial Revolution. Perhaps the inspiration would come from one of the archaic ages in Africa's history. Finding Stone Age, Bronze Age and Iron Age inspiration proved tricky, but they discovered that there is still ancient ice in Africa. Unbelievably, they discovered that the locations were near the equator, and that Africa even has glaciers.
This is what started their new mission. They decided to send engineering globe-trotter and endurance sport enthusiast, Chris Warwick, to find inspiration from the age-of-ice at the top of Kilimanjaro. RDC invited friends and customers to join them by following his African-Ice-Age blog during his short adventure.
At the time of going to print, expectations were running high with all hoping that Chris would uncover the secrets to Africa's future in the ancient ice. To find out if Chris found anything at all, visit www.radiodata.co.za