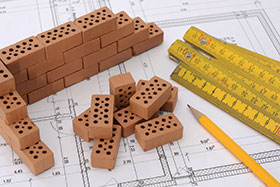 MST focuses on projects and skills
March 2019, Integrated Solutions, News
Mustek Security Technologies (MST) has been in the security industry for many years. Recently Hi-Tech Security Solutions caught up with GM Peter Bouwer and product manager Sergio Pedregal to find out what the company has been up to.
MST is separate from the Mustek Distribution division as it focuses on project work in the security market. Bouwer explains that most of the company's customers are mainly National Key Points (NKP) and large corporate entities where MST offers a full service, from designing a solution from scratch through to testing, installation and ongoing maintenance using its own experts and meeting the highest standards – even 'over complying'.
While the company can make use of products its parent company distributes, it has a number of agreements with other vendors to resell their equipment. "The key is to make sure we use the best equipment for each job to ensure our installations perform optimally," adds Bouwer. "While we go via the usual channels to procure the systems we want, we also establish direct relationships with the OEMs to ensure our technical skills for each of these products is above par."
When it comes to maintenance of its installations, Pedregal explains that maintenance agreements are not optional in MST projects. "Working with NKP means we have to ensure our systems keep working at the optimal level for a number of years, so we don't allow clients to skip maintenance agreements."
Additionally, to ensure the video surveillance solutions it installs make the grade for NKP, the company uses Rotakin tests to ensure its video images deliver the right quality. All technicians are certified to use Rotakin, and once the installation is complete, an independent Rotakin audit is done to verify the quality of work. Then, as part of the maintenance agreement, technicians run the same tests every six months to ensure the cameras are still functioning as specified and a compliance audit certificate is issued.
When installing a solution for a client, Bouwer says MST first sets up the solution in its own labs to determine that it works and to fine tune the servers, storage and other equipment. Once everything is operating as specified, it is taken to the customer site and installed. "We don't sell via Powerpoint, but by proof-of-concept," he notes.
40 learnerships per year
Training is also a key area for MST. The company has its own SASSETA-accredited training centre where it trains its employees. When clients want to take over some of the maintenance tasks from MST, it also trains their staff to handle level-1 and sometimes level-2 support. It also sports a full control room setup to train operators, and is looking at developing a remote monitoring facility in the near future.
As a project house, MST is under the same pressure as other companies to find and retain good technical skills. This has convinced Bouwer to set up a programme that will give back to the industry. In partnership with government, MST will host 40 unemployed people for a year and train them as junior technicians and/or operators. At the end of the year, he hopes other companies in the market will take on these juniors, allowing them to expand their experience and skills as they advance through the ranks. Hi-Tech Security Solutions will follow-up on the learnership programme as it progresses.
In the near future the company will finalise its facial recognition expertise and product offering, as well as launching an access and asset management solution using RFID, among other technologies.
For more information contact Mustek Security Technologies, +27 11 237 1364, sergiop@mustek.co.za, www.mustek.co.za