printer friendly version
New cybersecurity pavilion for Securex 2019
March 2019 Editor's Choice, Cyber Security, News, Conferences & Events, Training & Education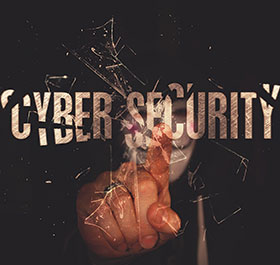 Securex South Africa 2019 has announced that 4Sight Technologies, a subsidiary of an international holdings company focusing on investing in Industry 4.0 companies, has signed on as the official sponsor of the expo's new Cybersecurity Pavilion.
"4Sight Technologies (previously Strategix), a member of the 4Sight Holdings Group, worked with us in 2018 to introduce the Securex Cyber Lab, which proved so relevant to many of our visitors that we've decided to go even larger in 2019," says Sven Smit, portfolio director at Specialised Exhibitions Montgomery. "This year, our focus on cybersecurity is going to be bigger, more engaged and hosted on the brand new Cybersecurity Pavilion."
The pavilion will bring a zoned-in focus to the state of cybersecurity in South Africa, looking at the steps businesses are taking to confront the growing threats and at how companies, like 4Sight, are helping them protect their valuable business data.
"Cybersecurity is one of the largest threats any business faces in today's digital economy and it seems local businesses are all in different spaces when it comes to prevention and management protocols," says Deneys Minne, chief revenue officer at 4Sight Technologies.
He says that data integrity and sovereignty for a company is its livelihood, but all of this data is at risk if the organisation's security strategy doesn't include cybersecurity. This is most relevant when talking about big businesses that have been entrusted with personal customer information.
"Those that are aware are protective of this data, but there are a surprising number of people who don't actually realise how prevalent cyber threats are, or how damaging they can be should they manage to break through the firewall," explains Minne.
"Poor security practices inevitably lead to financial loss and reputational damage, which affects the entire organisation's bottom line and credibility. Trust and loyalty are hard to replace and so taking measures to ensure best practice is now a non-negotiable.
"Our intention for the Cybersecurity Pavilion will be to offer a platform to demonstrate the types of threats we are currently facing, the challenges experienced by businesses wanting to increase security levels and preparedness, as well as the solutions available to those focusing on cybersecurity as part of their digital transformation journey."
Aside from the existing free-to-attend Securex Seminar Theatre, visitors to the Cybersecurity Pavilion will have access to additional free talks by industry experts across a range of cybersecurity related topics, as well as one-on-one time with these speakers, who will be on-site throughout the exhibition. The talks will delve into various hot topics including 'How to reduce the risk of cyber-attacks', 'A future without passwords', and 'Social engineering and the risk social media exposes'. Exhibiting companies on the pavilion will include AccTech Azure, 4Sight Technologies, Glovent, Ntsika Digital, DQS, and Dynamics Africa, amongst others.
Minne believes that there are sufficient solutions on the market to ensure a fair amount of protection, but says the question is whether people and businesses are making the right choices in securing themselves adequately.
"The Securex Cybersecurity Pavilion offers the platform for this type of investigation, as it will play host to a number of cybersecurity companies and experts who will be demonstrating various security solutions and apps," adds Smit. "It is here that organisations can empower themselves to prevent, detect and respond to the cyber threats and attacks that, like it or not, businesses will be facing in the coming years," he concludes
Securex South Africa 2019 will take place at Gallagher Convention Centre from 14 to 16 May 2019, and is co-located with A-OSH EXPO as well as – for the very first time – Facilities Management Expo 2019.
Visitors are able to register for attendance at no cost by visiting www.securex.co.za, gaining access to all three shows.
Credit(s)
Further reading:
Social media and intelligence-led surveillance
July 2019, Leaderware , Editor's Choice, Integrated Solutions, Security Services & Risk Management
Social media has become a major feature of most people's lives in the last few years and they can be invaluable as a source of information for companies and security organisations.
Read more...
---
The 4th Industrial Revolution
July 2019, Wolfpack Information Risk , Editor's Choice, Cyber Security, Security Services & Risk Management, Industrial (Industry)
Most major industries have turned to and are reliant on technology to run their operations. This is a time of great promise, but also one of frightening peril.
Read more...
---
Data protection more challenging
July 2019 , Editor's Choice, IT infrastructure
The number of businesses unable to recover data after an incident nearly doubled from 2016, according to the Global Data Protection Index surveying 2 200 IT decision makers from 18 countries.
Read more...
---
Four essential cloud security concepts
July 2019 , Cyber Security, IT infrastructure
Security is a critical a component of any cloud environment, but to be effective, it needs to be as agile and dynamic as the cloud infrastructure being protected.
Read more...
---
Cyber-attacks target operational technology
July 2019 , Editor's Choice, Cyber Security, Industrial (Industry)
Focus on operational technology security increasing as around 74% of OT organisations come under attack in the past year, finds a new Fortinet report.
Read more...
---
Industrial cybersecurity delivers ROI
July 2019, Kaspersky Lab , Industrial (Industry), Cyber Security
Industrial company achieves 368% ROI with Kaspersky Industrial CyberSecurity reveals global research and advisory firm.
Read more...
---
Ingo Mutinelli moves to IDEMIA
July 2019, Technews Publishing, IDEMIA , Editor's Choice, News
IDEMIA, the security and identity management company has announced that Ingo Mutinelli will be taking on the post of regional sales director for the southern Africa region.
Read more...
---
Residential Estate Security Conference 2019: Integrating man and machine for effective security and operations
July 2019, Technews Publishing , Editor's Choice, News, Residential Estate (Industry), Conferences & Events
The Residential Estate Security Conference 2019 will delve into how estates and their service providers can better integrate man and machine for more effective security and operations.
Read more...
---
Milestone appoints new VP for research and development
July 2019, Milestone Systems , Editor's Choice, CCTV, Surveillance & Remote Monitoring, News
Milestone Systems has appointed Tom Bjerre as its new VP for research and development. He will oversee planning, development, testing and release of Milestone Systems' video management software.
Read more...
---
Johnson Controls launches Technology Contracting in Africa
July 2019, Johnson Controls , Editor's Choice, News, Security Services & Risk Management
To address the growing challenge of planning, integrating and maintaining a multitude of different, highly connected systems, Johnson Controls is launching Technology Contracting in Africa.
Read more...
---