printer friendly version
Suprema to license BioSign to Qualcomm
February 2019 Access Control & Identity Management, Products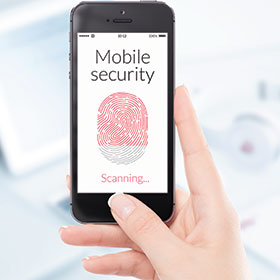 Suprema has announced that the company has entered into a commercial software licence and distribution agreement with Qualcomm Technologies for the licensing of Suprema's BioSign, Suprema's under-display fingerprint recognition algorithm.
Last year, Suprema entered the smartphone segment with the Samsung Galaxy J5 using its fingerprint solution for smartphones and in February 2018, the company launched BioSign 3.0 at Mobile World Congress (MWC) and has actively pursued the development of integrated solutions with several fingerprint sensor companies.
The previous version, BioSign 2.0, is a fingerprint recognition algorithm technology specialised for ultra-small touch type fingerprint sensors. It provides excellent authentication performance and speed for 4x3.2 mm fingerprint sensors, which is essential for applying fingerprint recognition functionality in mid-range smartphones.
Lately, under-display fingerprint recognition technology, which integrates fingerprint sensors under the display, has been actively developed and introduced with the trend that full-screen display is rapidly being applied to smartphones. This year, premium and mid-range smartphones from major brands are expected to be loaded with under-display sensors.
There are ultrasonic and optical sensors for under-display type fingerprint sensors. In December, Qualcomm Technologies launched the Qualcomm 3D Sonic Sensor, a high performance ultrasonic fingerprint sensor. Qualcomm 3D Sonic Sensor is designed to provide superior performance and security over other fingerprint sensor technologies such as optical and capacitive sensors. The ultrasonic sensor is also ultra-thin and optically isolated from the display allowing for sleek industrial designs and virtually no impact to display ageing (image burn).
In the case of the under-display type fingerprint recognition technology, a new recognition algorithm should be optimised for the sensor due to the complicated sensing structure and image characteristics that differ from the conventional touch type fingerprint sensors. This requires the technical barrier of the algorithm to be very high.
Suprema's BioSign 3.0 is optimised for the characteristics of the image obtained from the under-display fingerprint sensor, providing a high level of recognition performance and speed. BioSign 3.0 has been developed based on Suprema's 20 years expertise in fingerprint image processing technologies.
Credit(s)
Further reading:
Touchless biometric options
Issue 6 2020, Entry Pro , Access Control & Identity Management
When it comes to estate access control management, the foremost topic of conversation at the moment seems to be the importance of touchless biometrics.
Read more...
---
Fast access to Kevro production facilities
Issue 6 2020, Turnstar Systems , Access Control & Identity Management
Employee and visitor access at Kevro's Linbro Park premises in Gauteng is controlled through eight Dynamic Drop Arm Barriers from Turnstar.
Read more...
---
Face recognition and temperature measurement
Issue 6 2020, Suprema , Editor's Choice
Purpose built for FaceStation 2, Suprema's new thermal camera enhances safety by measuring skin temperature.
Read more...
---
Suprema wins SIA award
Issue 6 2020, Suprema , News
Suprema Airfob Patch wins Judges' Choice Award from SIA New Product Showcase.
Read more...
---
UFace facial recognition now in SA
Issue 6 2020, Trac-Tech , Access Control & Identity Management
Trac-Tech has secured the distribution rights to the UFace range of contactless biometric facial recognition and identity management IoT devices.
Read more...
---
Non-contact entry alarm control
Issue 6 2020, Trac-Tech , Access Control & Identity Management
Trac-Tech will distribute the UVH-F3 non-contact entry alarm, available as either a fixed wall installation or a portable unit on tripod.
Read more...
---
Overview of contactless identification technologies
Issue 6 2020, Suprema , Editor's Choice
A guide to two of the best available contactless identity confirmation technologies, along with some tips on choosing the right one.
Read more...
---
Multi-tenant access control
Issue 5 2020, Suprema , Smart Home Automation
Suprema controls access to mixed-use development that is an icon of sustainable environmental growth.
Read more...
---
Paxton10 for smart buildings
Issue 5 2020, Paxton Access , Access Control & Identity Management
Paxton10, offering access control and video management on one simple platform, is available in the South African market.
Read more...
---
Suprema enhances cybersecurity
Issue 5 2020, Suprema , Access Control & Identity Management
Suprema BioStar 2 is a web-based, open and integrated security platform that provides comprehensive functionality for access control and time and attendance.
Read more...
---