printer friendly version
What about the service level agreement?
1 November 2018 Editor's Choice, Security Services & Risk Management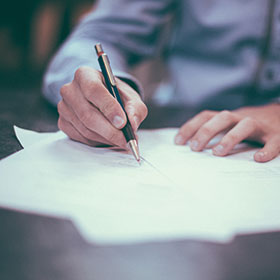 Purchase a new car and one of your first considerations should be the warranty/service plan and adding a front line maintenance plan. Yes will you will pay an additional amount; this is maintenance risk mitigation. It covers your vehicle for those run of the mill maintenance replacements such as filters, oil and liquids, spark plugs, brake pads, etc.
This is simply a service level agreement (SLA) with the seller that they will supply a list of parts and services during the period of the contract, normally three to five years or for a prescribed mileage. If you decline a maintenance plan you may end up with some serious maintenance issues that cost you during the first five years.
What about purchasing a new security system for the business or home; were you offered a front line maintenance plan (SLA)? In South Africa, many installers and suppliers often decide not to offer you a SLA for fear of over pricing and your subsequent rejection because of the additional cost. In recent times, almost 90% of end users have declined some form of SLA.
Despite the fact that manufacturers may state a three or five year warranty, the local distributor may only provide a six month or one year warranty. Additionally this may require returning the camera in its original packaging and a 10% handling fee; ask to read the fine print of the terms and conditions.
Budgeting for the right vehicle
When you start thinking of buying a new car your first thought is probably what you can afford? You consider the capital cost of the vehicle and then assess the monthly repayment to see if it fits within your budget. Then you go out and investigate those vehicles within your budget, looking at the features and accessories – including a suitable SLA (maintenance plan). At what point have you started looking for the cheapest vehicle on the market such as a Chery QQ3 TE at R99 000, A Datsun Go or even a Tata Indica?
The answer is you probably haven't; you have looked for a vehicle that looks 'cool', has some great features, similar to what your friends are driving, and fits your budget. More than likely, your budget will have included the SLA or maintenance plan so you can enjoy your drive and know that it is covered and looked after for the next 3 – 5 years. What is the difference in planning for your new vehicle and planning for a new security system?
Budgeting for the right security system
A security system in your home or business is almost more important than the vehicle you have recently bought. Your house is probably the most expensive item you will ever purchase, not to mention the lives and wellbeing of your family and yourself. You need to provide the best security protection you can for your house. Especially within the current environment in South Africa and the likelihood that this may get worse before there are any signs of improvement.
You will expect the security system to work and for a reasonable period of time, perhaps 3 – 5 years. Many cheaper solutions sold are often out of date within a year, with newer models replacing them as analytics and compression developments improve. The firmware updates are often not applicable for your now older camera and the new cameras do not backdate to the older software version on the network video recorder (NVR); they are equally as incompatible. Some sales people will say the cameras are so cheap you can just buy a new one, but surely there are better options?
Software subscription agreements
Some of the cheaper solutions on the market are sold with the headline – "No Licence Fees", but what does this mean? A software developer will have written code to be able to combine a camera with firmware (software to run the camera) that sends video footage to the NVR. The NVR will then be able to interpret the video footage through programmable software on the NVR and provide a means of instructing as to how the footage is dealt with. The cost of this 'licensed software' must then be factored into the price of the camera and NVR.
A few months later you decide you want to add another camera with some interesting new features, however the firmware of the camera is incompatible with the NVR you originally bought. Your salesperson will tell you that they have software upgrades, but these upgrades require technical knowledge and very often are never made available. Before purchasing the cheaper system, check out your options. There are choices for you to make.
Paying a licence fee has one immediate benefit; there are terms and conditions that tell you what your licence fee provides together with regular software updates – a software subscription agreement (SSA). The SSA is often automatic and can happen without any initiation, keeping your security solution up to date with current developments. The SSA is effectively a SLA for your software and hardware relationship, whilst the other elements of your installation such as cabling, housings, brackets, UPS and other devices should already be covered within the SLA. Now you have peace of mind that your system is properly covered for the next 3 – 5 years; do you get that guarantee with the cheaper system?
The reality
There are plenty of cheap solutions available in the local South African market, similar to the Chery, Datsun and Tata vehicles. They work quite well, they have some fancy features; they record to cheaper NVRs and offer offsite remote viewing in the cloud and on mobile apps. They declare there are no licence fees, but of course you still need to pay for the camera and NVR box that both include some sort of software.
At the recent Residential Estate Security Conference in Johannesburg, a speaker was quite outspoken about his preferences for the branded security solutions he believes should be used. He manages a large estate therefore many of the products chosen were best-of-breed products and not cheap. He went on to state that any security system should be a one-off purchase with no licence fees.
This is puzzling as he is actively encouraging you to refuse to pay licence fees. When confronted about the SSA that must surely be applicable and indeed does exist for the system he purchased, he commented that the only monthly fee he pays is for the SLA. Well there you go, he doesn't pay for any licence fees but he does pay for the service level agreement which does contain an element for the SSA; also more popularly known as a licence fee.
We hope this will give you more clarity on what you need to look for when considering SSA and SLA agreements? This will provide you with the assurance that your security solution will work properly for a fair and reasonable period of time. In the case of the gentleman above this has been over a 12 year period knowing that someone is always at hand to assist with regular maintenance and software upgrades, keeping up with the new developments. Are you still driving that same vehicle you purchased in 2006 with all of its now out-dated features?
Credit(s)
Further reading:
The human factor side of video management systems
Leaderware Editor's Choice Surveillance Risk Management & Resilience
A video management system (VMS) is central to, and the most vital element to any control room operation using CCTV as part of its service delivery, however, all too often, it is seen as a technical solution rather than an operational solution.
Read more...
---
Get the basics right to win more business
ServCraft Editor's Choice Risk Management & Resilience
The barriers to entry in security are not high. More people are adding CCTV and fencing to their repertoire every year. Cowboys will not last long in a space where customers trust you with their safety.
Read more...
---
All aspects of data protection
Technews Publishing Editor's Choice Information Security Infrastructure AI & Data Analytics
SMART Security Solutions spoke to Kate Mollett, Senior Director, Commvault Africa, about the company and its evolution from a backup specialist to a full data protection specialist, as well as the latest announcements from the company.
Read more...
---
Global strength, local craft
Impro Technologies Editor's Choice
Impro Technologies is a resounding success story. Started in South Africa, the company remains true to its roots and still designs and manufactures its access control systems and solutions in the country.
Read more...
---
Tech developments lead hologram growth in 2024
News & Events Security Services & Risk Management
Micro-lenses, micro-mirrors and plasmonics are among the rapidly-emerging optical devices that have evolved on the back of holographic and diffractive technologies, and are seen as part of the natural evolution of optical science by R&D teams.
Read more...
---
South Africans play a role in becoming scam victims
Editor's Choice Risk Management & Resilience
The South African fraud landscape is becoming increasingly risky as fraudsters and scammers look to target individuals with highly sophisticated scams, in an environment where it is becoming increasingly difficult for lawmakers and authorities to bring these criminals to justice.
Read more...
---
Service orientation and attention to detail
Technews Publishing Editor's Choice Risk Management & Resilience
Lianne Mc Hendry evolved from working for an accounting firm to an accomplished all-rounder familiar with the manufacturing, distribution, and system integration aspects of the security industry value chain.
Read more...
---
Are you leaving money on the table?
Editor's Choice Security Services & Risk Management
How many customers have you helped since starting your business? Where does most of your new business come from? If the answer is not from your database's existing customers, you might have a problem.
Read more...
---
Wireless fire tech offers unexpected benefits for load shedding
Technoswitch Fire Detection & Suppression Editor's Choice
For the long-suffering residents of South Africa, the policy of load shedding to help manage demand from the country's ageing and poorly maintained electrical generation and distribution system, is a major inconvenience, and it can be fatal to fire alarm systems.
Read more...
---
Consolidated cybersecurity management
Technews Publishing Editor's Choice Information Security Infrastructure
SMART Security Solutions spoke to Gareth Redelinghuys, Country Managing Director, African Cluster at Trend Micro, to find out what makes Trend stand out from the crowd and also its latest market offerings.
Read more...
---