printer friendly version
User responsibility for fire alarm systems
October 2018
Fire & Safety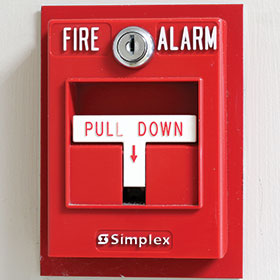 Once a fire alarm system has been properly designed, installed, commissioned and handed over to the user, there are certain responsibilities that the user needs to continuously fulfil to ensure that the installed system is functional and will operate as intended. The user in this case is someone having responsibility of the building and its occupants.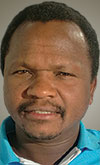 Charles Thiong'o.
The user needs to be in possession of all the documents as stipulated in SANS 10139:2012. The documents will include:
• A design certificate.
• An installation certificate, and
• A commissioning certificate.
A verification or compliance certificate is issued if the system was inspected by a third-party. The verification certificate will give confidence to the user to sign the acceptance certificate, knowing the system meets all the requirements of the national standards. Below are more documents the user needs to be in possession of.
1. Data sheets of installed equipment.
2. Operational and maintenance manuals of the installed system.
3. System schematic showing the system structure.
4. Layout drawings showing detection component positions and cable routes.
5. Specification and data sheet of cable used.
6. Detailed list and operation mode of all interfaces connected to other services in the same premises, for example, lift homing – this is when a lift is automatically brought down to an exit level, magnetic door holders release and vents activated.
7. A device schedule and address printout if it is an addressable system.
Having accepted the system, the user then needs to appoint a single responsible person who will oversee the requirements of the fire alarm system. SANS 10139:2012 Part 13.1.2 has the duties that the responsible person needs to perform. Below are some of them.
Responsibilities of the user
• Ensure that the control and indicating equipment is checked every 24 hours to ensure that there are no faults on the system. Therefore, it is important to have the control panel in a 24-hour manned area or at the reception/entrance of a building.
• Ensure that maintenance and testing of the system is carried out in accordance to SANS 10139:2012 recommendations. The testing should confirm that the alarm signal is audible in all areas of the building and the fire alarm signal is received at the local fire brigade, or alternatively, an SMS message is received, if connected, to an SMS unit. The standard states that a fire alarm system will be monitored remotely for fire alarms if the panel is not monitored 24-hours a day.
• Keep the Log Book up-to-date and make it available to the local authority or property insurer when required.
• The responsible person needs to make occupants of the building aware of the proper use of the system. The occupants should be advised on how to ensure that false alarms are minimised.
• The responsible person will record any modification to the system or building that will affect the fire alarm system and ensure that they receive the necessary documentation for the changes done.
• This person must ensure that the people who are monitoring the system are trained in the use of the system and the operation of the various system controls.
The testing procedure of operation of a manual call point once a week and the operation of the fire sounders is often overlooked by system owners as it disturbs the occupants. The importance of this should not be overlooked as this regular testing, normally at a set time on a set day, makes building occupants aware of the sound of the fire alarm and that, should there be a real alarm, will know it is time to evacuate promptly. This will save lives.
We continue to encourage all end-users and consultants to only use FDIA-registered contractors as they have the commitment, capability and mandate to ensure that, not only is your fire detection system installed correctly, but that it is serviced and maintained as per the required standards and regulations.
For comments and enquiries please contact the FDIA on fdia@fdia.co.za
Credit(s)
Further reading:
Maximum fire protection for the most dangerous places
Securiton Fire & Safety Mining (Industry) Products
Africa's heavy mining and resource processing industries are some of the continent's leading economic lights. They also present some of its toughest fire safety challenges on the planet.
Read more...
---
Preventing forest fires with digital intelligence
Dahua Technology South Africa Fire & Safety Products
Technologies such as dual-spectrum video monitoring, intelligent image analysis and recognition, and three-dimensional positioning, enable the smart system to detect a fire, quickly locate the fire source and automatically send alarm to on-duty personnel.
Read more...
---
Fire safety for solar systems
Fire & Safety
Several fire safety measures should be taken into account to prevent the risk of fires when installing a solar power system; firstly, solar panels must be installed by experienced professionals to prevent fires caused by faulty wiring or overheating.
Read more...
---
The importance of voice alarm integration with fire detection
TOA Electronics Fire & Safety
The primary purpose of a voice alarm system (or voice evacuation system) is for the safety of staff, the public, assets and property, ensuring effective, controlled and rapid evacuation of an area or building during an emergency by providing clear voice instructions to occupants.
Read more...
---
Kidde Commercial launches as new Carrier brand
Fire & Safety News
Kidde Engineered Systems has announced its new brand identity, incorporating the Aritech, Kidde Engineered Systems, Kilsen and Ziton brands rebranded as Kidde Commercial.
Read more...
---
DIY fire extinguisher
Fire & Safety News
A newly launched platform offers underserved communities an easy way to create cheap homemade fire extinguishers to help to tackle one of the biggest challenges in South Africa's informal settlements: the constant threat of fire.
Read more...
---
Technoswitch partners with UK's Hyfire
Technoswitch Fire Detection & Suppression News Fire & Safety Products
UK-based wireless fire technology pioneer Hyfire, has confirmed partnership agreements that will see its products sold in South Africa, for the first time, through local fire and safety stalwart, Technoswitch.
Read more...
---
Bespoke fire-risk systems for agri and food processing
Fire & Safety
ASP Fire highlights its specialised expertise in the agri and food-processing industries, where compliance is vital to save lives, reduce the costs of fire damage, and protect equipment and buildings from major damage.
Read more...
---
Incorporate fire safety in the design phase
Fire & Safety
ASP Fire CEO Michael van Niekerk says companies can prevent their infrastructure project from going up in flames by incorporating fire safety in the design phase.
Read more...
---
Fire-fighting force at Vergelegen
Editor's Choice Fire & Safety Residential Estate (Industry)
Vergelegen wine estate in Somerset West, and its neighbours, are set to enjoy greater peace of mind this summer, thanks to the delivery of a brand new fire truck .
Read more...
---