printer friendly version
User responsibility for fire alarm systems
October 2018
Fire & Safety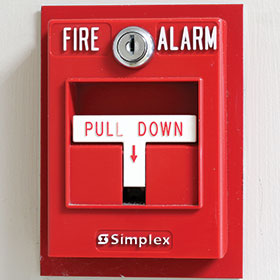 Once a fire alarm system has been properly designed, installed, commissioned and handed over to the user, there are certain responsibilities that the user needs to continuously fulfil to ensure that the installed system is functional and will operate as intended. The user in this case is someone having responsibility of the building and its occupants.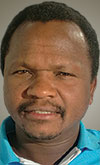 Charles Thiong'o.
The user needs to be in possession of all the documents as stipulated in SANS 10139:2012. The documents will include:
• A design certificate.
• An installation certificate, and
• A commissioning certificate.
A verification or compliance certificate is issued if the system was inspected by a third-party. The verification certificate will give confidence to the user to sign the acceptance certificate, knowing the system meets all the requirements of the national standards. Below are more documents the user needs to be in possession of.
1. Data sheets of installed equipment.
2. Operational and maintenance manuals of the installed system.
3. System schematic showing the system structure.
4. Layout drawings showing detection component positions and cable routes.
5. Specification and data sheet of cable used.
6. Detailed list and operation mode of all interfaces connected to other services in the same premises, for example, lift homing – this is when a lift is automatically brought down to an exit level, magnetic door holders release and vents activated.
7. A device schedule and address printout if it is an addressable system.
Having accepted the system, the user then needs to appoint a single responsible person who will oversee the requirements of the fire alarm system. SANS 10139:2012 Part 13.1.2 has the duties that the responsible person needs to perform. Below are some of them.
Responsibilities of the user
• Ensure that the control and indicating equipment is checked every 24 hours to ensure that there are no faults on the system. Therefore, it is important to have the control panel in a 24-hour manned area or at the reception/entrance of a building.
• Ensure that maintenance and testing of the system is carried out in accordance to SANS 10139:2012 recommendations. The testing should confirm that the alarm signal is audible in all areas of the building and the fire alarm signal is received at the local fire brigade, or alternatively, an SMS message is received, if connected, to an SMS unit. The standard states that a fire alarm system will be monitored remotely for fire alarms if the panel is not monitored 24-hours a day.
• Keep the Log Book up-to-date and make it available to the local authority or property insurer when required.
• The responsible person needs to make occupants of the building aware of the proper use of the system. The occupants should be advised on how to ensure that false alarms are minimised.
• The responsible person will record any modification to the system or building that will affect the fire alarm system and ensure that they receive the necessary documentation for the changes done.
• This person must ensure that the people who are monitoring the system are trained in the use of the system and the operation of the various system controls.
The testing procedure of operation of a manual call point once a week and the operation of the fire sounders is often overlooked by system owners as it disturbs the occupants. The importance of this should not be overlooked as this regular testing, normally at a set time on a set day, makes building occupants aware of the sound of the fire alarm and that, should there be a real alarm, will know it is time to evacuate promptly. This will save lives.
We continue to encourage all end-users and consultants to only use FDIA-registered contractors as they have the commitment, capability and mandate to ensure that, not only is your fire detection system installed correctly, but that it is serviced and maintained as per the required standards and regulations.
For comments and enquiries please contact the FDIA on fdia@fdia.co.za
Credit(s)
Further reading:
Linear heat detection under difficult conditions
Issue 5 2020, Technoswitch , Fire & Safety
Securiton's SecuriHeat ADW535 linear heat detector prevails where conventional fire detectors reach their physical limits.
Read more...
---
High-precision aspirating smoke detectors
Issue 5 2020, Technoswitch , Fire & Safety
The SecuriSmoke ASD range by Securiton offers three VdS approved models and makes the lightning-fast detection of fires both scalable and cost-effective for any area.
Read more...
---
Competency in the fire industry
Issue 5 2020, FDIA (Fire Detection Installers Association) , Fire & Safety
Persons who design, commission, install or service fire protection equipment or systems should have the required level of competence for the task they perform.
Read more...
---
Public address/voice alarm partnership
Issue 5 2020, Johnson Controls Global Products , Fire & Safety
Johnson Controls customers now have single-source access to a complete line of fire detection products, including high-quality PA/VA systems.
Read more...
---
Hochiki Europe's L@titude system distributed by XtraVision
Issue 5 2020, XtraVision , Fire & Safety
Hochiki Europe's L@titude range of fire alarm control is both sophisticated, yet simple to use.
Read more...
---
Hochiki shines a light on luxury
Issue 5 2020, XtraVision , Fire & Safety
Luxury hotel chooses fire safety equipment from Hochiki as part of extension and restructuring works.
Read more...
---
Self-test for fire alarms
Issue 4 2020, Johnson Controls Global Products , Fire & Safety
Johnson Controls notification appliance self-test technology receives UL Verification Mark.
Read more...
---
New FireClass addressable fire alarm panels
Issue 4 2020, Johnson Controls Global Products , Fire & Safety
Johnson Controls has introduced two new FireClass addressable fire alarm panels, the FC702 and FC708, to its range of fire detection solutions.
Read more...
---
University of Sudan tackles heat and dust with life safety solutions
Issue 4 2020, Hochiki Europe , Fire & Safety
To guarantee the safety of students, staff and visitors, Sudan University chose fire safety devices from Hochiki with the ability to withstand the harsh Sudanese environment.
Read more...
---
Managing the fire risk of transformer explosions
Issue 2 2020 , Fire & Safety
While a simple solution is to install adequate fire detection and suppression systems, this is hampered by the lack of necessary funding.
Read more...
---