printer friendly version
Stallion's acquisition of MASC promises growth
October 2018 News, Integrated Solutions
Stallion Security acquired MASC Solutions in March this year. Traditionally a guarding company, Stallion has had continued growth in the electronic security sector for over 15 years, and as a continuation of its efforts to expand beyond its well-established strengths and take advantage of new market opportunities, the acquisition was a no-brainer, explains technical managing director, Kevin Monk.

Kevin Monk
"Stallion has, over the years, become increasingly involved in high-end technology solutions, with the understanding that an integrated service is what needs to be supplied to our clients," he explains. "With a focused approach on our core business and growth, we identified that two sectors we were not strong in were the contracting/projects side of the electronic security business, and the fire suppression market."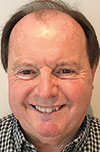 Mike Smiles
As happenstance would have it, MASC is a company specialising in precisely those two sectors and was looking for a partner to help secure its own plans for the future. "I'm not getting any younger, so for me being approached by Stallion was an ideal opportunity to create a succession plan," says MASC founder Mike Smiles, a 30-year veteran of the industry. "At that time we were engaged in a whole restructuring of the company to address challenges we were facing with regards to our BEE credentials, so it was not only an ideal fit but also perfect timing." Stallion is certified as BEE Level 2.
"We have a strong reputation in the market, we have a good bunch of people here, extremely committed and knowledgeable. It would've been very disappointing if we'd had to scale down as a result of our BEE obstacles," Smiles continues. "Stallion had a vision of where they wanted to go – not just putting everything together and hoping it works out, but a structured approach to growth.
"Stallion also has an extensive geographical footprint, with offices across the country and even a few outside South Africa. This relationship opens up opportunities to target new markets for us. Unfortunately the market overall is currently in a serious downturn, but we expect that within the next nine months or so the relationship will really start to bear fruit."
MASC now becomes a wholly owned subsidiary of Stallion, but operationally nothing has changed since the acquisition. Although Stallion will be moving its head offices from central Johannesburg to Bedfordview in early 2019, MASC will remain at its long-time home in Linbro Park. "MASC will continue doing what it's done for 15 years," explains Monk. "We don't want to change its identity but rather take advantage of the synergies between the two companies. MASC also has lots of experience and partners in the rest of Africa. Stallion has itself done work in Africa but with a very different client base, so we will now gain access to markets and clients we wouldn't have had access to before."

Brad Soekoe
Brad Soekoe, owner of Stallion, is optimistic about the growth potential created by the acquisition. "MASC is a renowned integrator and projects house and they will bring a wealth of experience from that side of things into Stallion, as well as expertise in the fire suppression side which we're making a push into. This strengthens the Stallion group and its ability to deliver the superior service levels and integration we promise our clients," he says.
For more information contact:
• Mike Smiles, MASC Solutions, +27 11 100 0088, mike@mascsolutions.com, www.mascsolutions.com
• Kevin Monk, Stallion Security, +27 11 533 8888, kevinm@stallion.co.za, www.stallion.co.za
Credit(s)
Further reading:
Leaders in risk and security: As long as there are people, there will be risk
Issue 5 2020, iFacts, Technews Publishing , Editor's Choice
Jenny Reid is a self-made success, focusing on people, the risks they create and the potential they have.
Read more...
---
Mitigating the human risk
Issue 5 2020, Managed Integrity Evaluation, Technews Publishing, iFacts , CCTV, Surveillance & Remote Monitoring
Hi-Tech Security Solutions asked Jennifer Barkhuizen and Jenny Reid for some information around background screening and vetting of potential new hires.
Read more...
---
SABRIC annual crime stats 2019
Issue 5 2020 , News
SABRIC, the South African Banking Risk Information Centre, has released its annual crime stats for 2019
Read more...
---
XProtect available on AWS
Issue 5 2020, Milestone Systems, Technews Publishing , Editor's Choice
Milestone recently announced the availability of XProtect on Amazon Web Services. Hi-Tech Security Solutions asked Keven Marier for more information.
Read more...
---
Adjusting to a new reality
Issue 5 2020, Technews Publishing , Integrated Solutions
COVID-19 to accelerate adoption of technology-enabled smart city resilience approaches: robotics, digital twins, and autonomous freight.
Read more...
---
From the editor's desk: We're back!
Issue 5 2020, Technews Publishing , News
Welcome to the fifth issue of 2020. If years were people, 2020 would have been hung, drawn and quartered...
Read more...
---
XtraVision moves to new premises
Issue 5 2020, XtraVision , News
Hot on the heels of the company changing hands, XtraVision, a distributor of electronic security and fire solutions in Africa and South America, has relocated.
Read more...
---
20 years of innovation in security and biometrics
Issue 5 2020, Suprema , News
Founded in 2000, Suprema has built a sales network in over 140 countries and has over 1 billion users.
Read more...
---
Fidelity ADT and Vumacam join forces
Issue 5 2020, Fidelity ADT , News
Fidelity-ADT recently partnered with Vumacam to roll out a surveillance network of cameras across a number of southern suburbs in Johannesburg.
Read more...
---
Dahua launches ECO Partner Programme
Issue 5 2020, Dahua Technology South Africa , News
Dahua Technology has launched its new technology partner programme, the Dahua ECO Partner Programme.
Read more...
---