printer friendly version
Stallion's acquisition of MASC promises growth
October 2018 News, Integrated Solutions
Stallion Security acquired MASC Solutions in March this year. Traditionally a guarding company, Stallion has had continued growth in the electronic security sector for over 15 years, and as a continuation of its efforts to expand beyond its well-established strengths and take advantage of new market opportunities, the acquisition was a no-brainer, explains technical managing director, Kevin Monk.

Kevin Monk
"Stallion has, over the years, become increasingly involved in high-end technology solutions, with the understanding that an integrated service is what needs to be supplied to our clients," he explains. "With a focused approach on our core business and growth, we identified that two sectors we were not strong in were the contracting/projects side of the electronic security business, and the fire suppression market."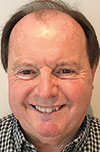 Mike Smiles
As happenstance would have it, MASC is a company specialising in precisely those two sectors and was looking for a partner to help secure its own plans for the future. "I'm not getting any younger, so for me being approached by Stallion was an ideal opportunity to create a succession plan," says MASC founder Mike Smiles, a 30-year veteran of the industry. "At that time we were engaged in a whole restructuring of the company to address challenges we were facing with regards to our BEE credentials, so it was not only an ideal fit but also perfect timing." Stallion is certified as BEE Level 2.
"We have a strong reputation in the market, we have a good bunch of people here, extremely committed and knowledgeable. It would've been very disappointing if we'd had to scale down as a result of our BEE obstacles," Smiles continues. "Stallion had a vision of where they wanted to go – not just putting everything together and hoping it works out, but a structured approach to growth.
"Stallion also has an extensive geographical footprint, with offices across the country and even a few outside South Africa. This relationship opens up opportunities to target new markets for us. Unfortunately the market overall is currently in a serious downturn, but we expect that within the next nine months or so the relationship will really start to bear fruit."
MASC now becomes a wholly owned subsidiary of Stallion, but operationally nothing has changed since the acquisition. Although Stallion will be moving its head offices from central Johannesburg to Bedfordview in early 2019, MASC will remain at its long-time home in Linbro Park. "MASC will continue doing what it's done for 15 years," explains Monk. "We don't want to change its identity but rather take advantage of the synergies between the two companies. MASC also has lots of experience and partners in the rest of Africa. Stallion has itself done work in Africa but with a very different client base, so we will now gain access to markets and clients we wouldn't have had access to before."

Brad Soekoe
Brad Soekoe, owner of Stallion, is optimistic about the growth potential created by the acquisition. "MASC is a renowned integrator and projects house and they will bring a wealth of experience from that side of things into Stallion, as well as expertise in the fire suppression side which we're making a push into. This strengthens the Stallion group and its ability to deliver the superior service levels and integration we promise our clients," he says.
For more information contact:
• Mike Smiles, MASC Solutions, +27 11 100 0088, mike@mascsolutions.com, www.mascsolutions.com
• Kevin Monk, Stallion Security, +27 11 533 8888, kevinm@stallion.co.za, www.stallion.co.za
Credit(s)
Further reading:
TAPA: The role of an effective treasury function in business risk management
June 2019, Technews Publishing , News
Neil Le Roux, the Founder of Diligent Advisors will speak at the TAPA SA (Transported Asset Protection Association) annual conference on 26 July 2019.
Read more...
---
iLegal 2019: Enhancing and empowering your control rooms
July 2019, Technews Publishing , News, Conferences & Events
iLegal 2019 will be held on 12 September 2019 at The Rosebank Crowne Plaza in Johannesburg. iLegal is the surveillance industry's premier one-day conference hosted jointly by Hi-Tech Security Solutions and Dr Craig Donald.
Read more...
---
Residential Estate Security Conference 2019: Managing for efficiency
July 2019, Technews Publishing , News, Conferences & Events
The Residential Estate Security Conference 2019 will be held on 20 August 2019, once again at the Indaba Hotel in Fourways, Johannesburg.
Read more...
---
Spending to save
August 2019, Technews Publishing , News
As residential estates and complexes grow like weeds across South Africa, often promoting themselves as more secure than a stand-alone house, many are finding that close proximity to a neighbour or a ...
Read more...
---
Augmented security with drones
August 2019, Drone Guards , Editor's Choice, Integrated Solutions
Drone Guards is moving into an untapped market of using drones to secure residential estates and other high-value assets such as mines, farms and commercial properties.
Read more...
---
Risk assessment or product placement?
August 2019, Technews Publishing, Alwinco, SMC - Security Management Consultants , Editor's Choice, Security Services & Risk Management, Residential Estate (Industry)
Hi-tech security solutions asked a couple of experts to provide estate managers and security managers with some insights into what a 'real' risk assessment includes.
Read more...
---
10 things to consider when shopping for a VMS
August 2019, Genetec , CCTV, Surveillance & Remote Monitoring, Integrated Solutions
Today's video management systems (VMS) provide a wide range of tools and capabilities that help make security personnel more efficient by allowing them to focus on what really matters.
Read more...
---
Renewable energy for estates and homes
August 2019, Drensky Technologies, Technews Publishing, Specialised Battery Systems , Security Services & Risk Management
While individual homeowners might choose to install solar photovoltaic (PV) systems for when there's load shedding or a power failure, for an entire estate to harness its energy requirements from solar, and particularly their crucial security systems, would require that a large area of the property be dedicated to solar panels.
Read more...
---
From fog to foxes
August 2019, Axis Communications SA , Perimeter Security, Alarms & Intruder Detection, CCTV, Surveillance & Remote Monitoring, Integrated Solutions
What makes radar devices so valuable is the fact that they can provide a high range of accurate data while barely relying on external factors, such as weather or light.
Read more...
---
The hidden claws of proof of concept
August 2019 , Editor's Choice, Integrated Solutions
Proof of concept is a proven methodology for testing new technologies, but it isn't perfect, and it can be more of a hindrance than a help.
Read more...
---