ESDA golfs for the poor
October 2018, News, Conferences & Events, Associations, Training & Education
The ESDA charity golf day was held at the Benoni Country Club on 20 September 2018. The charity event was an enormous success. ESDA's nominated charity for the day, AMCARE, a multi-purpose health and social development organisation servicing poor and vulnerable persons, joined the golfers and other members on the day.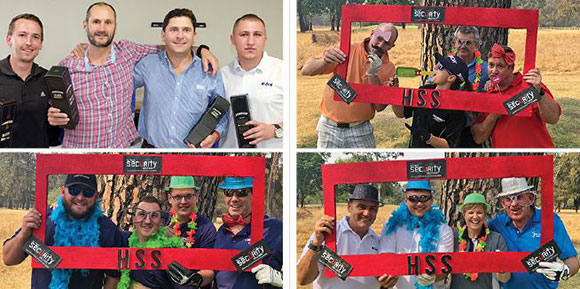 Michael Scholtz, 'the 40-year-old rookie', was on hand to entertain the golfers during the day and, through his larger-than-life personality and tenacity during the auctions, he was able to substantially increase the final amount ESDA was able to donate to AMCARE.
ESDA wishes to offer a special thank you to the main sponsors of the event: Forbatt, Regal Distributors, Idemia, Hi-Tech Security Solutions and Elvey, as well as to all the companies that sponsored prizes, took part on the day and made the event one to remember.
ESDA's final event for 2018 will be the AGM, which will be taking place at the Italian Club in Bedfordview on 24 October 2018.
For more information contact Debbie Lieberthal, Electronic Security Distributors Association, secretary@esda.org.za, www.esda.org.za