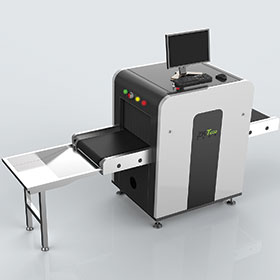 Unified security management
September 2018, Access Control & Identity Management, Products
Government and related entities are the biggest consumers of security, both physical and electronic forms. It is also a fact that most of this consumption is rather uncoordinated and inefficient at most times due to various reasons that cascades from lack of knowledge about the real as well as potential risks and threats that necessitates such a service or technology, to lack of knowledge of what products, solutions and services are available to address any security challenges that they may face.
A need for comprehensive and well-constructed security strategies for these institutions is more profound now than it has ever been in the past. This is due to security threats that are common knowledge to governments throughout the world. The prevalence of terrorism in any form (more prevalent to some governments than others), cyber related crime, identity theft etc., necessitates a paradigm shift and mind change in how governments and related entities handle security.
It can no longer be business as usual and security can no longer be relegated to the status of a peripheral service. There is a heightened level of awareness to security issues, hence the reclassification of such institutions and the promulgation of what is termed National Key Points strategy and related legislature in South Africa, for example. This is one strategy that was designed to ensure that a certain level of security and protection of classified institutions, information and people is achieved over and above what has been the norm. One must congratulate such efforts from government as indeed we have seen some change in certain instances where prescriptions of the strategy are adhered to.
The reality on the ground is that not a lot has changed. Physical and electronic security solutions are still fragmented, there is little if any coordination between systems and people, basic identity management is ignored, unauthorised movements are still the order of the day and surveillance and perimeter systems are at most as asleep as most guards are on night duty.
Some office buildings still do not have any system or person questioning a visitor's movement within their premises, no elevator access control system in place etc. From the moment you enter the premises there is no clear indication of what security solutions are being used. The solution to most of these inefficiencies lies in partnerships between security stakeholders within government institutions and the relevant private sector role players.
The security industry is there for a reason and should be given a chance to participate in finding lasting solutions instead of being viewed otherwise. The correct mix and match of solutions must be designed and implemented, but most importantly the relationships that are created at implementation must be maintained post implementation to ensure that strategies deliver what was intended, are maintained and monitored to offer value for money for the client as well as security for valuable assets, which include people, buildings and equipment, as well as information.
For everyday working, offices need a comprehensive, convenient, user-friendly and high security level management solution. With an all-in-one security solution and ZKTeco security devices, ZKBioSecurity 3.1 is the best helper for these cases. As an upgraded version, ZKBioSecurity lets users customise access levels for everyone, including staff and visitors and control all ZKTeco devices from one interface.