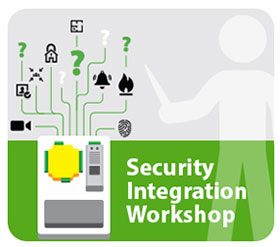 Paxton free security integration workshop
September 2018, News, Conferences & Events, Training & Education
Paxton has invited its local partners to a free security integration workshop in October. The 4-hour lunchtime session will allow you to discover license-free integrated access control and biometrics from Paxton and Idemia, with Cathexis and Arteco video management.
The event will include:
- A showcase of integrated solutions, demonstrating products from all three manufacturers.
- A presentation from each solution partner.
- A practical session to illustrate the simple system installation and configuration.
The workshop will be held on 4 October 2018 at the Gallagher Convention Centre in Midrand, from 10 am to 2 pm. Lunch will be provided.
To register, follow this link: https://www.paxtonaccess.co.za/spotlight.asp?strStage=ZA_Partner_Event_2018