printer friendly version
Safety and security requires ­visibility
August 2018
CCTV, Surveillance & Remote Monitoring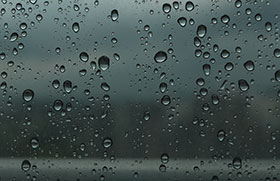 In security, the significance of visibility cannot be overstated. However, the biggest issue in gaining visibility over a perimeter through CCTV surveillance lies in the lighting conditions of the area to be monitored. This is because conventional CCTV cameras (even the ultra-high definition cameras) require sufficient light to capture a usable image. Previously, such lighting dependency could only be solved with the installation of spotlights to provide adequate lighting at night for surveillance cameras to be able to function.

Laurence Smith.
As thermal cameras have come down in price and increased in availability, these devices have shown they have what it takes to eliminate all the traditional headaches associated with perimeter protection through video surveillance, especially with the addition of intelligent video analytics to the technology mix. Gaining visibility over a large perimeter is exponentially easier with thermal cameras as such cameras are not dependent on light for imaging. Working rather on thermals, these cameras can present an image regardless of the weather conditions, always ensuring total visibility. When combined with the power of video analytics, it becomes possible to automatically detect perimeter threats and distribute alerts in real time.
In addition, artificial intelligence in the analytics can positively identify and protect against intrusion with up to 98% accuracy and can differentiate between animals, humans and vehicles, this is clearly a smart choice to make to unlock true visibility and ensure efficiency for perimeter security.
More visibility, more control with technology
Once the physical perimeter has been established, it becomes important to do a risk assessment of the property or business that needs to be secured to determine the level of security required. For access control points, CCTV monitoring and surveillance can be used to visually identify people, here, it is advisable to use ultra-high definition or 4K cameras.
To bring visibility to the rest of the perimeter, thermal cameras will play a vital role. Thermal cameras are military-spec and can work both in total darkness and daylight. These cameras can penetrate through dust, smoke and any adverse weather conditions with an effective detection range of up to 1 km, depending on the lens used. Best of all, using thermal cameras can reduce the overall number of cameras required in a surveillance setup, given their extensive range.
Making perimeter surveillance more effective, video analytics is a critical component in ensuring the efficiency of the security control room, as it is now possible to use a computer or analytics engine to do most of the work that a human would have done in the past. Monitoring live feeds from CCTV cameras is now much more reliable with the addition of an analytics engine, which delivers real-time incident alerts and fewer false alarms.
Visibility that doesn't rely on the human eye
Video analytics enable what is essentially blank screen monitoring, in that the analytics system will give notifications of risks according to specific rules set up. Allowing the operator to minimise the labour that goes into 24/7 surveillance with sophisticated algorithms and pixel-by-pixel analysis that enables video analytics to pick up on the smallest of details. Video analytics also removes the scope for human error and, by automating many of the functions previously performed by humans, makes the surveillance element of perimeter security far more dependable.
The software gives the response team the benefit of knowing exactly where along the perimeter a threat has presented, which can make all the difference for reaction time and appropriate response especially where a perimeter stretches over many kilometres.
Where the perimeter necessitates an even higher level of visibility, this is made possible using live surveillance cameras in patrol vehicles (the same as is used in cash-in-transit vans) and can even extend to wearable CCTV tactical jackets, which enables the control room to see exactly what the guard on patrol does, to send backup if necessary. Such wearable CCTV jackets, capable of transmitting low-bitrate live footage with GPS tracking functionality, will also serve to ensure that guards carry out their duties according to set procedures or policies with the ability to monitor their performance from a central station.
Manage and monitor risks with visibility
The key to achieving safety and security depends on unlocking complete visibility of the perimeter to be secured. This can be done through a combination of 4K cameras for access control points, and thermal cameras to secure the remainder of the perimeter in all weather and lighting conditions. To maximise the benefits of both types of cameras and ensure that the perimeter is monitored intelligently 24/7, it is important to have the necessary video analytics platform to automate feed monitoring and risk alerts to ensure that security resources are not wasted on a constant stream of false alarms. Furthermore, intelligent technology helps to eliminate the possibility of human error, making the entire perimeter security operations more effective and reliable than ever before.
For more information contact Graphic Image Technologies, +27 11 483 0333, laurence@git.co.za, www.git.co.za.
Credit(s)
Further reading:
Milestone partners prove their skills
August 2019, Milestone Systems , News, CCTV, Surveillance & Remote Monitoring, Training & Education
Within the span of one week in mid-May, the Milestone Learning & Performance group celebrated important benchmarks: 200 000 course registrations and tutorial views, and 10 000 certifications.
Read more...
---
ONVIF Hosts 20th Developers' Plugfest
August 2019 , News, CCTV, Surveillance & Remote Monitoring
ONVIF, the global standardisation initiative for IP-based physical security products, hosted its twentieth ONVIF Developers' Plugfest in early June in Tokyo.
Read more...
---
Licence plate recognition camera
August 2019 , Products, CCTV, Surveillance & Remote Monitoring
VIVOTEK has introduced a new licence plate recognition camera featuring built-in licence plate recognition software and edge-computing capability.
Read more...
---
Securing Savannah Hills Estate
August 2019, Rhyco Risk Projects , CCTV, Surveillance & Remote Monitoring, Perimeter Security, Alarms & Intruder Detection
Savannah Hills Estate in Midrand planned a security upgrade which was awarded to Rhyco Risk Projects. The project started in March 2019 and was completed in May 2019.
Read more...
---
10 things to consider when shopping for a VMS
August 2019, Genetec , CCTV, Surveillance & Remote Monitoring, Integrated Solutions
Today's video management systems (VMS) provide a wide range of tools and capabilities that help make security personnel more efficient by allowing them to focus on what really matters.
Read more...
---
How far are we really at with artificial intelligence?
August 2019, Axis Communications SA , Editor's Choice, CCTV, Surveillance & Remote Monitoring, IT infrastructure, Residential Estate (Industry)
Justin Ludik unpacks exactly how far AI has come and what it potentially can do for society and more importantly, surveillance.
Read more...
---
Enhancing security with AI
August 2019, Hikvision South Africa , CCTV, Surveillance & Remote Monitoring
Hikvision explains how residential estates can revolutionise their security strategies and outcomes with artificial intelligence.
Read more...
---
More than simply a camera
August 2019, Forbatt SA, Secutel Technologies , CCTV, Surveillance & Remote Monitoring, Residential Estate (Industry)
With the human element being the weakest link in all security solutions, Hi-Tech Security Solutions looks at the pros and cons of using body-worn cameras in estates.
Read more...
---
The importance of effective perimeter security
August 2019, Elf Rentals - Electronic Security Solutions, Stafix , Editor's Choice, CCTV, Surveillance & Remote Monitoring, Residential Estate (Industry)
Protecting the perimeter is critical for any residential estate; how does one go about making sure your perimeter is as secure as possible?
Read more...
---
Security playing speedcop
August 2019, Axis Communications SA, Hikvision South Africa , CCTV, Surveillance & Remote Monitoring, Residential Estate (Industry)
Estates now have a legal precedent to manage their traffic and fine people in the estate for violations of the rules; all they need do is find solutions that will support them.
Read more...
---