printer friendly version
5 steps to integrating business continuity and cyber resilience
August 2018 Cyber Security, Security Services & Risk Management
Business's increasing dependence on digital platforms and data has generated significant efficiencies – but has also spawned a well-resourced cybercrime industry. It is thus imperative that cyber resilience is integrated into organisations' business continuity management plans, says Michael Davies, CEO of ContinuitySA.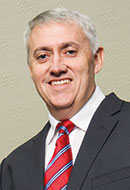 Michael Davies.
"Cyber breaches are headline news, and their consequences – financial, reputational and personal – are huge. No wonder then that cyberattacks (and their non-disclosure) are rated the No. 1 industry risk as regards impact in the Institute of Risk Management South Africa's Risk Report 2018," says Davies. "The ability to protect one's IT systems and recover from any breach, which we call cyber resilience, is thus critical.
"Cyber resilience is not just about technology, it must also cover the company's people and processes. Cyber resilience thus cannot exist in isolation, and must be integrated into a broader business continuity plan."
Davies adds that cyber breaches are increasing in frequency and severity, prompting many industry commentators to argue that companies should assume they will be breached at some point. There were 1293 recorded data breaches in 2017, with many going unreported, which was up by 21 percent from 2016.[1] The global costs of cybercrime will reach $6 trillion a year by 2021, double the $3 trillion they cost in 2016.[2] Significantly, the average cost of a data breach is $3.62 million, up by 17 percent since 2013.[3]
In parallel with the growing risk posed by business's reliance on digital platforms and the data they hold, system downtime and/ or data loss are becoming less and less acceptable. Consumers, business partners and regulators are all increasingly intolerant of business interruption. Reputational damage and lost sales are only half of the problem; a growing number of regulations (for example, the Protection of Personal Information Act in South Africa and the European Union's General Data Protection Regulation) impose penalties for data breaches.
However, while cybersecurity has become top-of-mind for CIOs, confidence levels are low. Research by the New York Stock Exchange shows that only 4 percent of directors were very confident that their companies were secured against cyberattack, whereas 66 percent were less than confident.[4] Nonetheless, governance codes like King IV and, increasingly, legislation, are putting the responsibility for data and IT governance squarely on the shoulders of the board.
"Integrating cyber resilience into the broader business continuity strategy and plan will maximise the company's ability not only to protect against a data breach, but to detect when one has occurred and recover from it," says Davies. "Follow five critical steps to achieve this integration."
1. Align IT and business to a cyber-resilience strategy. A critical element will be to use a common language to enable this alignment. Neither party will be effective working solo.
2. Get top management buy-in. As with most business initiatives, having executive sponsorship is critical to gain traction – and receive budget. Given the importance of business continuity as a whole, and cyber resilience, this sponsorship should be at board level.
3. Get the balance between risk appetite and resilience right. There is no one-size-fits-all approach. Companies must take the time to understand their particular threat landscape, and their risk appetite. Mitigating risk costs money.
4. Develop a comprehensive cyber strategy incorporating people, processes and technology. As with business continuity, a multi-pronged approach is required. Everybody in the company, and every process, uses technology, so all must be involved.
5. Create a holistic resilience culture of protect, detect, respond and recover. Protection is vital but, as noted above, is unlikely to be fool proof, so the ability to detect that a breach has even occurred is vital in order to trigger a suitable response.
"Recovering from a successful cyberattack is never going to be a purely technological issue – the people and process angles have to be there, not to forget the key role of crisis communication with stakeholders, employees and the public where appropriate," Davies concludes. "That's why cyber resilience must form part of business continuity management: everything has to work together."
[1] Identity Theft Resource Centre, 2017 Data Breach Report.
[2] IDG, Cybersecurity Business Report, 2016.
[3] Ponemon, 2017.Cost of data breach study, available at https://www-01.ibm.com/common/ssi/cgi-bin/ssialias?htmlfid=sel0313owwen
[4] NYSE Governance Series. Cybersecurity in the boardroom (2015), available at https://www.nyse.com/publicdocs/veracode_survey_report.pdf. https://www.irmsa.org.za/page/2018_risk_report
For more information contact ContinuitySA, +27 11 554 8050, cindy.bodenstein@continuitysa.co.za, www.continuitysa.co.za.
Credit(s)
Further reading:
Exploiting the global pandemic
Issue 7 2020 , Cyber Security
Cyber criminals targeting remote work to gain access to enterprise networks and critical data reports FortiGuard Labs.
Read more...
---
Integrated security is key to Huawei Mobile Services
Issue 7 2020 , Cyber Security
To ensure sufficient mobile device security, the technology giant incorporates security into its chip, device and cloud capabilities.
Read more...
---
Cybersecurity becomes key enabler of sustainable business growth
Issue 7 2020 , Cyber Security
The adoption of rushed digital transformation strategies has left many facing unintended complexities and challenges.
Read more...
---
Challenges healthcare is facing
Issue 6 2020 , Cyber Security
The healthcare industry has been forever changed by digital transformation, but cybercriminals are targeting the healthcare sector now more than ever.
Read more...
---
Secure IoT devices and networks
Issue 6 2020, Technews Publishing , Cyber Security
Check Point Software's IoT Protect solution secures IoT devices and networks against the most advanced cyber-attacks.
Read more...
---
SentinelOne Protects the AA
Issue 6 2020 , Cyber Security
National provider of 24-hour motorist assistance stays on the road thanks to accelerated, AI-powered threat prevention, detection and response.
Read more...
---
Protecting database information
Issue 6 2020 , Cyber Security
SearchInform has officially released Database Monitor, a solution for the protection of information stored in databases.
Read more...
---
The evolution of security in residential estates
Residential Estate Security Handbook 2020 , Editor's Choice, Integrated Solutions, Security Services & Risk Management
Two large estates discuss their security processes and the ever-expanding scope of responsibilities they need to fulfil.
Read more...
---
Bang for your security buck(s)
Residential Estate Security Handbook 2020, Alwinco , Editor's Choice, Security Services & Risk Management
Hi-Tech Security Solutions asks how estates can maintain a good security posture in the time of the ever-shrinking budget.
Read more...
---
Range of grid-independent power systems
Residential Estate Security Handbook 2020, Specialised Battery Systems , Products, Security Services & Risk Management
SBS Solar has a range of solutions to provide power, save on costs and above all provide peace of mind.
Read more...
---