printer friendly version
Structuring CCTV viewing
August 2018 Editor's Choice, CCTV, Surveillance & Remote Monitoring, News
In the early days of CCTV, operators were usually placed in front of monitors and told to look for things that were suspicious. Few actually knew what qualified as an issue, and extensive time was spent looking at moving pictures not really knowing what to look for.
In fact, this still isn't entirely uncommon today. The exception in those days was the casino industry which has always had an extremely focused nature to surveillance. Part of this is having the industry governed by gaming boards, which provide a regulatory effect in the industry. However, early casino monitoring was characterised by fairly élite surveillance practioners for whom detection was a critical deliverable from their job and catching people was part of their motivation.
In my experience it was the diamond industry that was the first to develop a structured approach to surveillance. This was done through the development of a rules-based approach, where people were given access to do particular duties in a high risk area, and they were kept under surveillance to ensure that they did the required activity and didn't commit any offences during that time.
Operators were still allowed some space for independent viewing. Surveillance, however, has become increasingly more focused over time, with operators having to address specific issues and administration becoming an overarching part of their jobs in some cases where this structured surveillance is addressed. In extreme cases, it has meant that surveillance has done less and less 'natural hunting' for targets, and has instead become more of a simple auditing function.
Structured surveillance strategies
The guiding or structuring of surveillance activities still remains an important concept, and the use of rules-based surveillance can be applied to a range of industries and is just as important now as it was then. This is pushing the focus of surveillance forward. It can be achieved through things like task based observation, structured profiling of people or areas, covering of critical events, intelligence led surveillance, or even a more effective surveillance strategy where the most important areas and times determine what is shown to operators.
In addition, alarm triggered monitoring such as motion detection or video analytics conditions (sometimes known as blank screen monitoring) can direct surveillance to relevant areas. Where these become part of an integrated and balanced strategy, they can play a major role.
I find it incredibly frustrating when I visit a control room and the operators have no real idea of what they are looking at or looking for, have never received training in the physical area they are covering, and do not have an comprehension of crime dynamics and how to use crime-based analysis to pick up possible incidents. For me, one of the major benefits of surveillance is the potential to spot an incident occurring well in advance, and arrange to either prevent it, or to get excellent evidence and apprehend the suspect.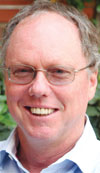 Dr Craig Donald
Good hunting
This does call for some unstructured viewing time so operators can show their worth and pick up things themselves, translating this into detection rate. However, it will only happen if they are given a context in which to view things, a thorough knowledge of what they are looking for, and an awareness of how to identify relevant crime behaviour and dynamics.
I see a danger in the way some operations function, where operators get lost in simple audit and administration functions. It is almost as bad as leaving them alone with no support at all. At the end of the day, operators need a little 'hunting' to keep sharp. Ultimately, the success of a CCTV operation is whether it detects incidents, not whether it runs smoothly.
Dr Craig Donald is a human factors specialist in security and CCTV. He is a director of Leaderware which provides instruments for the selection of CCTV operators, X-ray screeners and other security personnel in major operations around the world. He also runs CCTV Surveillance Skills and Body Language, and Advanced Surveillance Body Language courses for CCTV operators, supervisors and managers internationally, and consults on CCTV management. He can be contacted on +27 11 787 7811 or craig.donald@leaderware.com
Credit(s)
Further reading:
Patient critical – healthcare's cybersecurity pulse
August 2019, Wolfpack Information Risk , News, Cyber Security, Healthcare (Industry)
The healthcare industry has become one of the leading cybersecurity attack vectors worldwide for several reasons.
Read more...
---
Milestone partners prove their skills
August 2019, Milestone Systems , News, CCTV, Surveillance & Remote Monitoring, Training & Education
Within the span of one week in mid-May, the Milestone Learning & Performance group celebrated important benchmarks: 200 000 course registrations and tutorial views, and 10 000 certifications.
Read more...
---
ONVIF Hosts 20th Developers' Plugfest
August 2019 , News, CCTV, Surveillance & Remote Monitoring
ONVIF, the global standardisation initiative for IP-based physical security products, hosted its twentieth ONVIF Developers' Plugfest in early June in Tokyo.
Read more...
---
Licence plate recognition camera
August 2019 , Products, CCTV, Surveillance & Remote Monitoring
VIVOTEK has introduced a new licence plate recognition camera featuring built-in licence plate recognition software and edge-computing capability.
Read more...
---
Keeping our changing environment secure
August 2019 , Editor's Choice, Security Services & Risk Management
For a crime to take place there needs to be a victim and a criminal who sees an opportunity. For a cybercrime to take place we need the same set of circumstances.
Read more...
---
Augmented security with drones
August 2019, Drone Guards , Editor's Choice, Integrated Solutions
Drone Guards is moving into an untapped market of using drones to secure residential estates and other high-value assets such as mines, farms and commercial properties.
Read more...
---
The importance of real security risk assessments
August 2019, Sentinel Risk Management , Editor's Choice, Security Services & Risk Management, Residential Estate (Industry)
Andy Lawler, MD, Sentinel Risk Management, says a security risk assessment is an onerous task, but is not something estates can consider optional or a luxury item anymore.
Read more...
---
Risk assessment or product placement?
August 2019, Technews Publishing, Alwinco, SMC - Security Management Consultants , Editor's Choice, Security Services & Risk Management, Residential Estate (Industry)
Hi-tech security solutions asked a couple of experts to provide estate managers and security managers with some insights into what a 'real' risk assessment includes.
Read more...
---
How far are we really at with artificial intelligence?
August 2019, Axis Communications SA , Editor's Choice, CCTV, Surveillance & Remote Monitoring, IT infrastructure, Residential Estate (Industry)
Justin Ludik unpacks exactly how far AI has come and what it potentially can do for society and more importantly, surveillance.
Read more...
---
The importance of effective perimeter security
August 2019, Elf Rentals - Electronic Security Solutions, Stafix , Editor's Choice, CCTV, Surveillance & Remote Monitoring, Residential Estate (Industry)
Protecting the perimeter is critical for any residential estate; how does one go about making sure your perimeter is as secure as possible?
Read more...
---