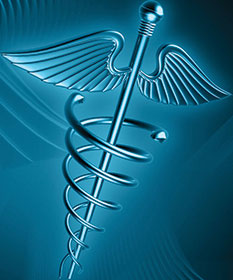 Improving security and operations
August 2018, Healthcare (Industry), CCTV, Surveillance & Remote Monitoring
With the rapid development of the social economy, the medical industry is developing rapidly, the number and scale of medical units are expanding, and requirements for medical assistance are also on the increase. At the same time, the challenge of how to improve the quality of medical services, how to protect medical care and how to ensure security of the medical industry has also come to the fore.
In recent years, various medical incidents have occurred that caused stressful relations among doctors and patients. Some accidents like stealing, occur in medical environments and affect doctors' and patients' perception of their safety. Along with this, how one effectively monitors emergencies, sends alarms in advance and deals with disputes have also become an important security concern for the medical industry.
Video surveillance solutions for the medical industry have advanced to provide clear video, security data and intelligent functionality, which are embedded and can manage all indoor and outdoor security requirements. They protect the security of patients and important areas, such as avoiding babies being stolen, curbing drug theft and more.
Alec Liu, Kedacom's sales director has many suggestions about medical industry security, from broad surveillance solutions to evidence collection options in different sites.
Entrance: At the entrance to hospitals, many different kinds of vehicles and people come in and go out every day. This is difficult to monitor or to find a specific target in days of video footage. With Kedacom's LPR cameras and human recognitive cameras, it is easy to record all number plates and take snapshots of each person coming in or going out. What's more, the human recognitive camera supports arithmetic comparisons of unique features from an existing database to automatically identify people of interest.
Pharmacies: These are high-value areas where thefts frequently appear. With the Kedacom starlight semi dome camera with embedded algorithms, an alarm can be triggered whenever someone enters.
Operating theatres: Liu says that in some situations, a specialist needs to provide remote guidance to the doctor, or in training hospitals, people may want to focus on an operation in real time. Kedacom provides an integrated system which supports real-time video, two-way audio and multiple online meetings.
Perimeter: The company's starlight bullet camera can support up to 120 m IR distances, and the camera includes intelligent functions such as guard line; the camera will pop-up an alarm when a target touches the perimeter line. This assists guards to quickly respond to protect personnel safety and property.
Liu says the company's high performance NVR is equipped with more intelligent alarm functionality and supports 64 IP cameras. It also supports mobile body-worn camera access, allowing customers to monitor mobile video and audio of patrols or even emergency responders while they are on the job.