printer friendly version
Introducing CardzGroup Africa
August 2018 News, Access Control & Identity Management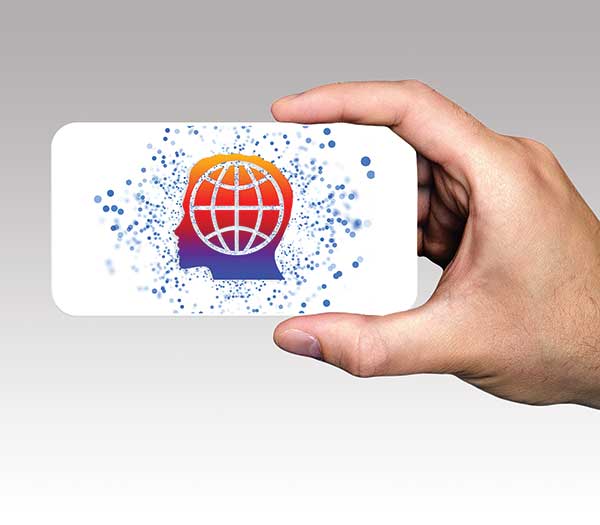 CardzGroup Africa (CGA) provides off the shelf and bespoke card solutions alike, for a number of diverse businesses in every vertical segment. For more than 10 years CGA, a Level 1 B-BBEE company, has offered customers contact in a contactless world.
CGA has a unique position in the African market given its strategic directorship link with CardzGroup Limited, based in Hong Kong. This corporate feature alone provides the organisation with a direct and legally sound link to an extensive Chinese manufacturing base. This structure also means that the blending of the resourceful Chinese workforce with Western-style management, together with internationally recognised quality control standards.
The connection with China further ensures that full card personalisation can typically be provided from the factory, ensuring that the end-customer is provided with the most efficient path to a fully customised product. The direct relationship means that none of the typical artwork set up fees and the myriad of other associated costs apply, since the organisation's goal is to provide the best solution at the best price.
A fully equipped personalisation bureau in Cape Town, provides local personalisation and product deployment capability – a service used by many of the largest retailers, fuel card distributors, gift card providers and financial organisations. This bureau is able to meet all personalisation requirements, whether they be surface printing, encoding of magstripes and contact or contactless chips or whether it is for full embossing.
The secure personalisation facility is working to become fully PCI-DSS compliant. This difficult-to-achieve standard ensures that the methodology and processes whereby personal data is downloaded, utilised and destroyed is properly and securely managed. The storage and shipment of encoded and personalised cards is tightly controlled to ensure every card is accounted for with any spoils being dealt with appropriately.
Paddy Janneman, the MD, is an industry stalwart with many years spent within the banking and IT sectors. This experience enables CGA to operate extensively within the banking, retail and security card markets where knowing your products, your partners and your customers is key to success.
In April this year CardzGroup Africa employed John Lakin, formerly with the HID Global division of ASSA ABLOY, to grow their share of the RFID market, specifically within the secure access control industry. This additional resource means that CGA is a well-rounded, mature knowledge centre with regards to all things card related.
Traditionally focused on cards and plastic product, CardzGroup Africa is constantly adapting and evolving to meet the ever-changing demands of the market. With the expertise inherent in their strategic partnership with a globally-dominant Asian manufacturing base, CGA is able to offer a multitude of different technology form-factors, from the traditional cards and tags to paper tickets, rubber wearable wristbands, single use wearables for events, to bespoke chip-enabled stickers for vehicles and other movable assets.
See more at https://youtube/uaHmLHV7C4Y
Credit(s)
Further reading:
TAPA: The role of an effective treasury function in business risk management
June 2019, Technews Publishing , News
Neil Le Roux, the Founder of Diligent Advisors will speak at the TAPA SA (Transported Asset Protection Association) annual conference on 26 July 2019.
Read more...
---
Platforms are us
September 2019, Technews Publishing , News
A conversation I had at the recent Residential Estate Security Conference Hi-Tech Security Solutions hosted in August (which will be reviewed in the October issue) got me to thinking about the security ...
Read more...
---
TAPA conference 2019 explores layered approach to security
September 2019, Technews Publishing, TAPA (Transported Asset Protection Association) , News, Transport (Industry)
The Transported Asset Protection Association (TAPA) held its annual South African conference at Emperors Palace in Johannesburg on 26 July 2019.
Read more...
---
Managing staff effectively
September 2019, dormakaba South Africa, iPulse Systems , Integrated Solutions, Access Control & Identity Management
Workforce management solutions allow organisations to track the relationship between productivity and the cost of employment, incorporating issues such as health and safety, T&A, rostering and more.
Read more...
---
Hennie Lategan joins Centurion as head of exports
September 2019, Centurion Systems , News, Access Control & Identity Management
Centurion Systems has announced the appointment of Hennie Lategan as the head of the company's exports department.
Read more...
---
New Africa sales manager for Axis Communications
September 2019, Axis Communications SA , News, CCTV, Surveillance & Remote Monitoring
Axis Communications has appointed Brendon Hall, previously the founder and MD of Pentagon, as its new sales manager, Africa.
Read more...
---
Check Point appoints new regional director for Africa
September 2019 , News, Cyber Security
Check Point Software Technologies has appointed Pankaj Bhula as regional director for Africa.
Read more...
---
ISO standard for protecting personal data
September 2019 , News, Cyber Security
Tackling privacy information management head on: first ISO standard for protecting personal data has been published.
Read more...
---
Hikvision helps secure African Union Summit
September 2019, Hikvision South Africa , News, CCTV, Surveillance & Remote Monitoring
Hikvision established a complete intelligent video solution to ensure the security of the thirty-third African Union (AU) Summit held on 7 July in Niamey, the capital of Niger.
Read more...
---
The hunt for the Carbanak group
September 2019 , Editor's Choice, Cyber Security, News
Tomorrow Unlocked has released a free four-part documentary that tells the story of the notorious Carbanak APT group and its $1 billion bank heist.
Read more...
---